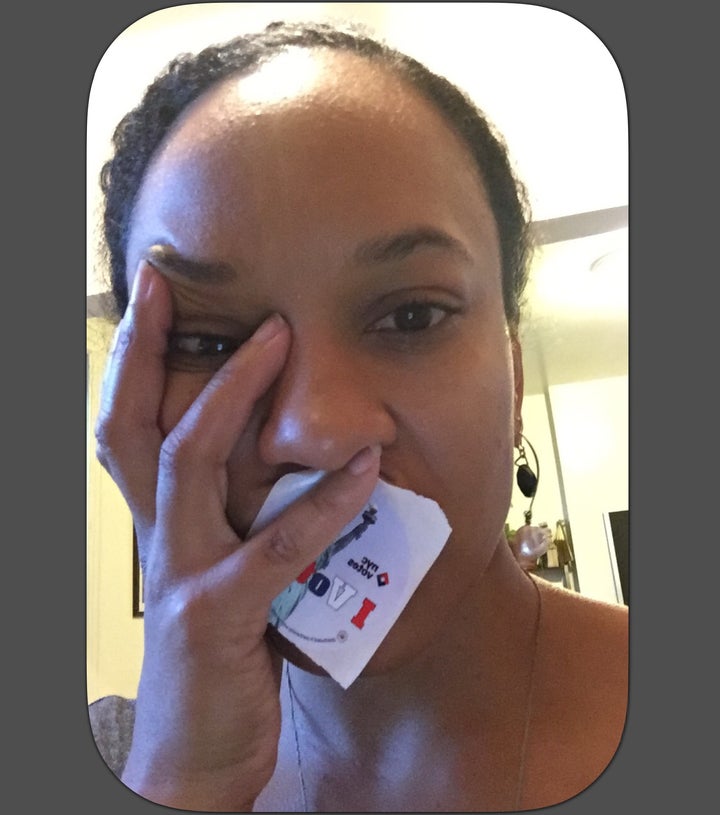 1. Buy Plan B regardless of whether or not you have a body that can get pregnant. It's over the counter. Anyone can buy it. When we lose reproductive rights, donate it to youth programs and women's shelters. It expires so you might have to do this a few times.
2. Get health insurance now. It's harder to take it away if you have it. Call your representative to tell them you have it and that you use it. Do that now. It will take 41 Senators to save the Affordable Care Act.
3. Operate as if DACA and all immigration paths are closing. We have almost two months. Protect children in any way that you can. Connect with trusted nonprofits and immigration lawyers NOW. Some teachers organize to get their students out of school when an Ice raid is about to happen. Know that.
5. If, at this point in your work, you do not constantly practice and integrate an anti-racist pedagogy, this is your moment. White supremacy won this election. Internalize that. That means that the idea that white people are better, more special and worthy of more protection determined the outcome of the presidential election. If you work, your work has racial implications. If you work in any job where you have clients, you can do so in an anti-racist way. You are probably NOT already doing so. It's very, very hard. It's a ton of work every single day. You probably aren't doing it. Now seems like a good time to start. Seek out workshops about racism, go to those panels at the conferences. If those panels and workshops don't exist in your field: the internet does. You can learn a lot there. Google: "My industry + racism."
7. Stop telling people how to feel.
8. If you can buy property, buy property and rent rooms to people. Rental protections might be a thing of the past. Housing discrimination is nearly legal as it is. We don't know what will happen in January.
9. Read black women writers who have been describing pain for a long time.
10. If you are shocked and heartbroken: that's fine. Your feelings are legitimate. Allow yourself that sadness. Many, many, many, many people have been shocked and heartbroken for a long time. It's not a competition. If you just got here, welcome. Now is a perfect time to listen to the people who knew this was going to happen because they live and listen to Black pain and truth all the time. Luckily for us, many of those people are authors which means that are willing to share their thoughts with us. If you are shocked and heart broken, Buy the following books: "Beloved," "The Bluest Eye," Everything James Baldwin has written, "The New Jim Crow," "How to Slowly Kill Yourself and Others in America," "Invisible Man, Got the Whole World Watching" "The Fire this Time."
11. If you are Trans or Gender non-confirming and you need to change your name, do it now. Get a passport immediately. If you can't afford a passport, ask for help in getting a passport with your new name. Check the hashtag: #TransLawHelp on twitter to find attorneys who are helping Trans* people change their names for free.
12. If you are an activist: Your phone will be monitored. If you have IOS or Android download the "Signal" app and start getting used to using it. We are not going to be able to use technology in the same way with increased surveillance.
13. If you can afford it, go solar now. The planet is fucked. This is not a drill.
14. White people: this is your work. Talk to other white people about how you are going to dismantle white supremacy. Hint: It's not by continuing to be nice to your Black friends and occasionally donating to anti-poverty organizations. It's not by voting for Democrats. It's old but white people still seem to really like it this essay: A "Unpacking the Invisible Knapsack" by Peggy McIntosh.
15. Practice love in a deeper and more urgent way.