Stephen Colbert will probably host a live election night comedy special on Showtime, the network's president told TV writers Thursday.
This won't give viewers someone else to vote for at the polls, but it would give them someone else to watch as the results come in that night.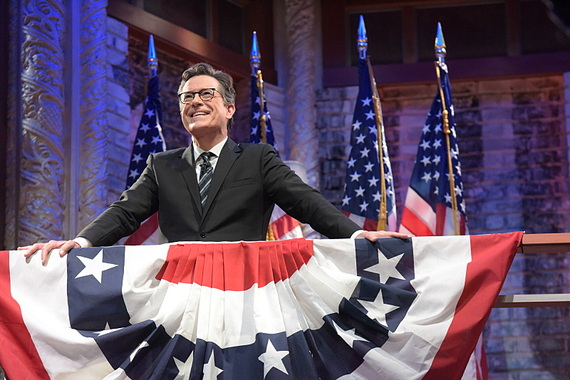 Showtime President and CEO David Nevins dropped the Colbert news into a presentation that also promoted upcoming Showtime productions featuring the likes of Idris Elba, Daniel Craig and recently axed Saturday Night Live stars Jay Pharoah and Taran Killam.
Showtime Programming President Gary Levine said the long-awaited resurrection of Twin Peaks has been filmed and will launch in "mid-year" 2017. The number of episodes hasn't been determined, but the cast will include Kyle MacLachlan, Laura Dern, Ashley Judd, Jennifer Jason Leigh, Jim Belushi and many others.
Colbert has already racked up some political airtime this season, with successful shows built around the Republican and Democratic conventions. Nevins said Colbert had expressed interest in the election night show, and "I think it's going to happen."
Colbert won't be doing his regular late-night show on CBS that evening, Levine noted, since CBS plans extended election coverage.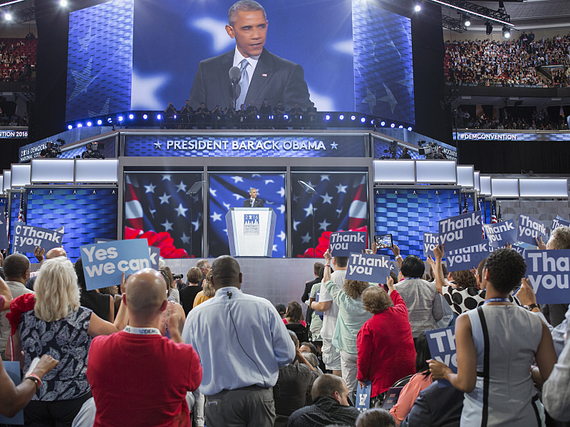 Nevins noted that Showtime has already had considerable 2016 election success with The Circus of Politics, above, a rapid-turnaround documentary that he said has "changed the conversation. . . and made news."
The next episode of Circus airs Sept. 11.
Looking ahead, Nevins announced or confirmed a number of future Showtime projects, including three comedy pilots.
Those are Killam's Mating, which is about a divorced man thrown back into a bewildering dating pool; White Famous, starring Pharoah as a comedian striving to become as famous as his white peers; and SMILF, a TV adaptation of Frankie Shaw's short film about the life of a single Mom.
They join I'm Dying Up Here, Jim Carrey's dark comedy about the world of aspiring comedians.
Nevin said Guerilla, a six-part John Ridley series starring Elba, will debut next spring. Purity, a two-year, 20-episode series starring Craig in his first starring television role, will air in 2018 and 2019.
He said Showtime has bought the documentary Zero Days, which is about cyber-warfare and will premiere Nov. 19. It has also bought a documentary about the 1991 Los Angeles riots, titled Burn M-F Burn.
This year's weekly college football documentary, following the Florida State Seminoles, will launch on Sept. 6. One and Done, the documentary on top NBA draft choice Ben Simmons, will air Oct. 21.
Homeland, which has been renewed for seventh and eighth seasons, will debut its sixth season on Jan. 15 and last season's biggest new Showtime hit Billions will return on Feb. 19.
Nevins also announced Ray Donovan has been renewed for a fifth season.
Calling all HuffPost superfans!
Sign up for membership to become a founding member and help shape HuffPost's next chapter