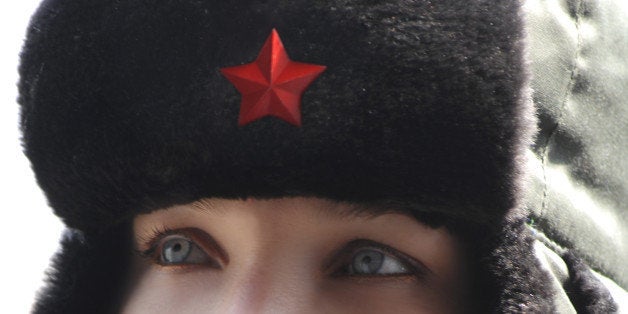 If you're striking out in the online dating circuit and find yourself asking where all the cute, available communists go to find love, you're finally in luck.
OKComrade, a new dating platform which launched on May 4, bills itself as a leftist alternative to "bourgeois" dating sites like OKCupid -- a way for socialists, communists and anarchists to connect with like-minded revolutionaries.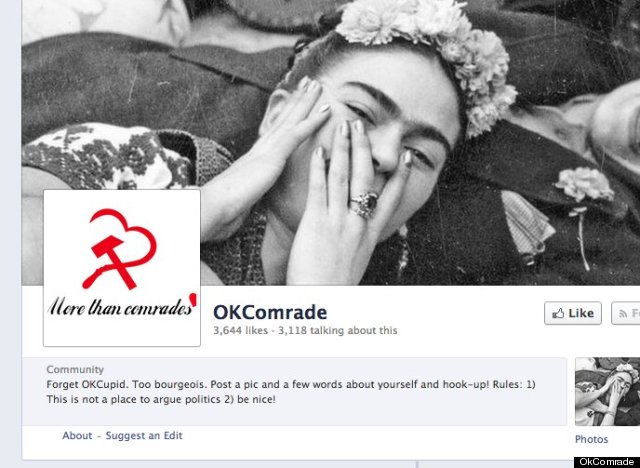 There are a few rules: "No Sexism, no racism, no heterosexism, or transphobia." But according to their Facebook page, you're basically welcome to join so long as you aren't "a dick."

At this moment, OKComrade is just a Facebook page. Singles can message the page administrators with a picture and a bio, and the administrators will post the mini-profile to the page, where other singles are free to comment or message the user directly. Some people take it more seriously than others.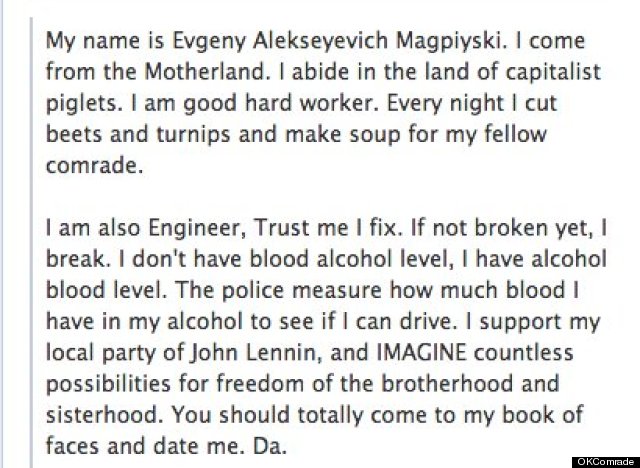 It's an imperfect system. But hey, love is never perfect.
Due to the Facebook page's relative success in garnering about 3,700 "Likes," one of OKComrade's creators, who identified himself simply as Jacob, told The Huffington Post that his team is working hard to develop a full-blown website or mobile app.
"We want this to be a safe space for leftists to meet people who share our values," he said in an email. "Your politics reflect those values as well as your entire worldview and it makes sense to seek out the companionship of those who share similar world-views.
"If Christians, Muslims, Jews, and Atheists can have their own matchmaking sites, there's no reason someone who's politics are one shade of red or another can't either," he added.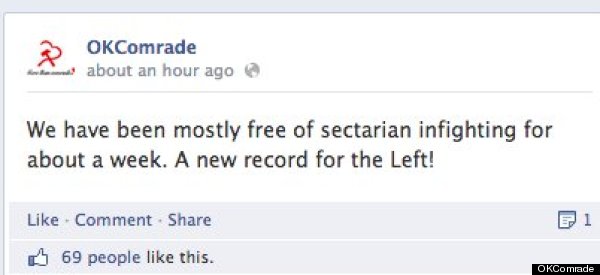 Currently, OKComrade doesn't have a way of making money. And really, it's hard to imagine an IPO ever going over well with the anti-capitalist crowd it's catering to.
Popular in the Community