Gabriel Vaughan and Piper Goodeve were pen pals in high school but lost touch after going to college. Fourteen years later, they reconnected by coincidence after being matched on OkCupid. Shortly after, they were married. Vaughan and Goodeve joined HuffPost Live to reflect on their amazing story.
The couple were introduced through a mutual friend as freshmen in high school. Their interest in acting sparked a long-lasting pen pal correspondence.
"It was like receiving a letter from a kindred spirit who...just knew what she wanted to do," Gabriel Vaughan. "So we could talk the same language right out of the gate and that was really rare."
Vaughan and Goodeve exchanged letters for a few years, but after they went to college, the letters stopped. More than a decade later, both had created OkCupid profiles and were matched up by the site's metrics. Vaughan reached out, not realizing that his childhood pen pal was on the other side of the 94 percent profile match.
"I wrote to her just like, 'Hey, do you want to go on a date?'" he told host Nancy Redd. "And a second later I get a message back and its like, 'Gabe! It's Piper!'...It was completely shocking because I wasn't expecting to see her there," said Vaughan.
Goodeve, who had skeptically tried online dating after facing pressure from friends, said she was "so glad" to be reconnected with Vaughan.
"Our lives were running parallel for so many years. We were always just missing each other," she said.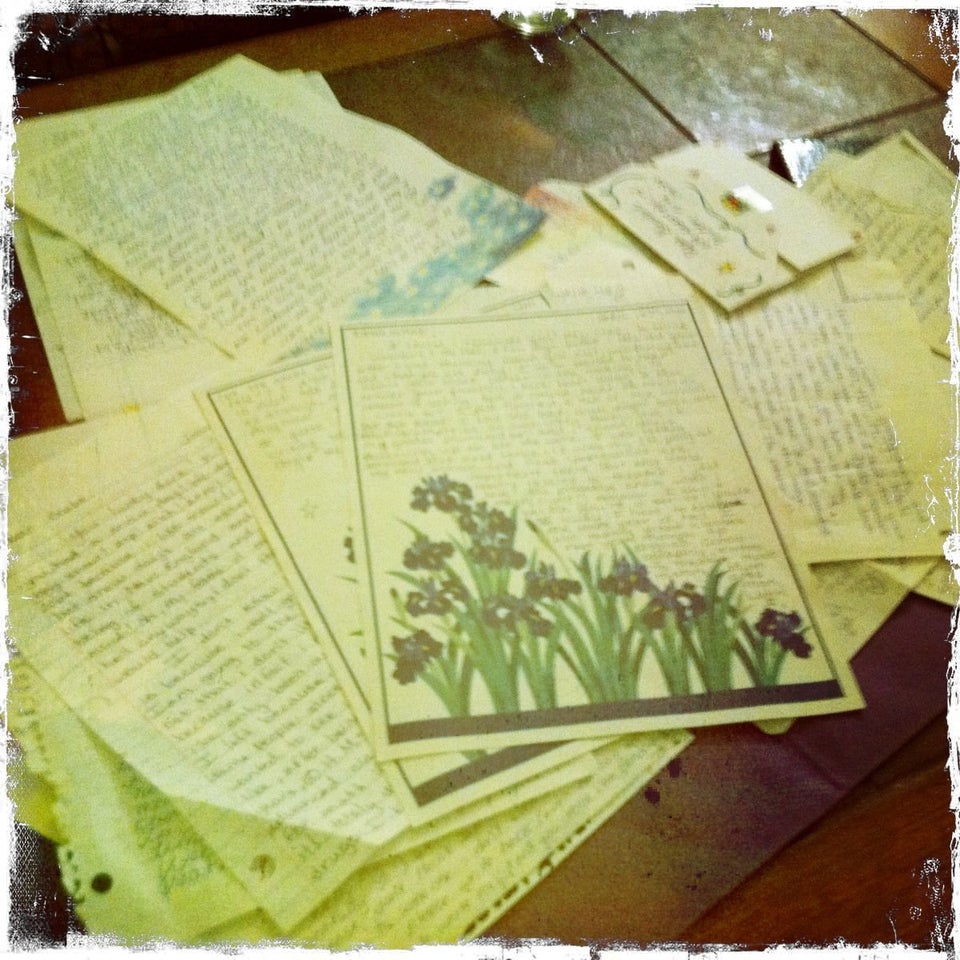 OkCupid Helped These Childhood Pen Pals Find Love
Once the couple started dating, they discovered number of odd coincidences between them.
"We have so many mutual friends that we've discovered since then," Vaughan said. "And we were living three blocks from each other, in Brooklyn."
While their teenage correspondence played a huge part in their budding relationship, Vaughn thanked "the universe" for ultimately bringing them together.
"We hit the ground running," he explained. "That's been a big lesson in all of this for me is just listening. The universe has this plan for you sometimes. And you just kind of hop on board and go with it and you just catch up. It was a little step ahead of us."
Watch the full HuffPost live interview with newlywed couple Gabriel Vaughan and Piper Goodeve here.
Sign up here for Live Today, HuffPost Live's new morning email that will let you know the newsmakers, celebrities and politicians joining us that day and give you the best clips from the day before!
Popular in the Community