Aug 16 (Reuters) - Oklahoma's attorney general said on Friday he was reviewing the decision of a U.S. judge that barred the state from adopting a measure that would ban its state courts from considering Sharia law under any circumstances.
"We have received the order and, as always, we are in the process of carefully reviewing the judge's decision," said Oklahoma Attorney General E. Scott Pruitt. He did not say if the state would appeal the decision.
U.S. District Judge Vicki Miles-LaGrange ruled on Thursday that the measure, contained in an amendment to the Oklahoma state constitution, violated the freedom of religion provisions of the U.S. Constitution. Sharia law is based on Muslim principles.
"It is abundantly clear that the primary purpose of the amendment was to specifically target and outlaw Sharia law," she wrote.
Oklahoma voters approved the measure, called "Save Our State Amendment," in 2010. The judge's ruling will prevent the state's election board from certifying the results of that 2010 vote, in which the measure passed with 70 percent support.
The lawsuit challenging the measure was brought by the American Civil Liberties Union on behalf of Muneer Awad, a Muslim man living in Oklahoma City and the former director of the Oklahoma Chapter of the Council on American-Islamic Relations, and also other Oklahoma Muslims.
Gadeir Abbas, staff attorney for the Council, said that dozens of similarly discriminatory and unconstitutional bills had been introduced in other state legislatures.
"It is our hope that, in finding this anti-Islam law unconstitutional, lawmakers in other states will think twice about proposing anti-Muslim laws of their own," said Abbas.
Defenders of the amendment have said they want to prevent foreign laws in general, and Islamic Sharia law in particular, from overriding state or U.S. laws. (Reporting by Mary Wisniewski; Editing by Scott Malone, Toni Reinhold)

Before You Go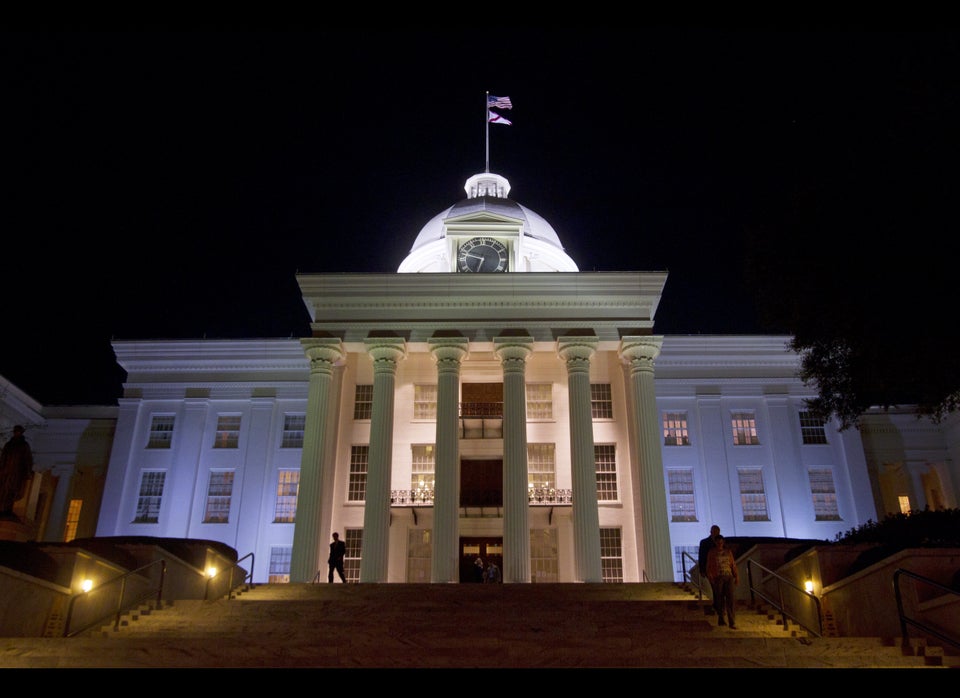 U.S. State Capitol Buildings
Popular in the Community