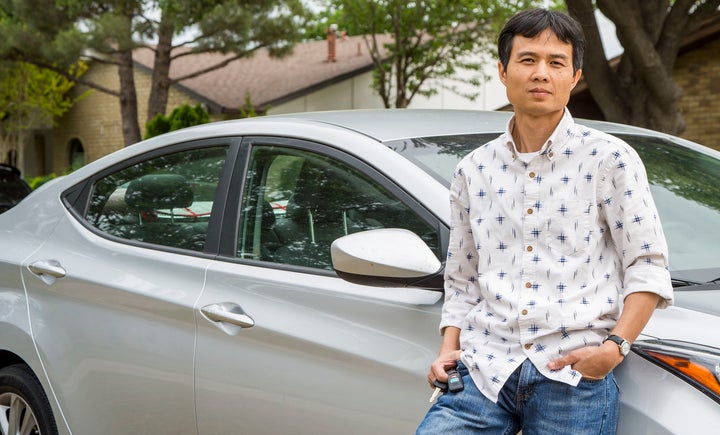 The Klo & Kweh Music Team doesn't play the kind of music most people would associate with criminal activity. They're a Christian rock group from Burma, and on a recent U.S. tour, they performed mostly inspirational, cultural and love songs. But for nearly two months, authorities in Muskogee County, Oklahoma, treated the band and its manager as if they were somehow involved in an elaborate drug trafficking scheme that involved large sums of cash.
The ordeal ended this week when the district attorney's office dropped the case and admitted it had no proof that the more than $53,000 cops took from the band manager's car in February was connected to drugs. But the fact that police seized the cash and prosecutors considered pursuing the case has once again highlighted the corrupting power of a controversial law enforcement tool called civil asset forfeiture.
Using the process, police and prosecutors in many states can permanently seize property based solely on the suspicion that it's linked to illegal behavior. In states with weak forfeiture laws -- like Oklahoma -- they don't have to obtain a conviction or even charge the owner with a crime. They often don't even have to present hard evidence of the alleged connection to criminal activity.
In the end, up to 100 percent of the resulting proceeds from seized property can flow directly back to the police departments and prosecutors involved with the case. It's become a highly lucrative practice for law enforcement, and critics of civil forfeiture say it encourages authorities to police and prosecute for profit, rather than for public safety through a neutral administration of the law.
In February, Eh Wah, the Klo & Kweh Music Team's manager, saw this dynamic on display firsthand, and learned how law enforcement's judgment can become clouded when departments are literally getting paid to say property is connected to criminal activity.
Eh Wah, who left Burma as a refugee and is now a U.S. citizen, joined the Klo & Kweh Music Team in November for a five-month tour. Like Eh Wah, the band's members are Karen Christians, an ethnic and religious minority in the nation now known as Myanmar. The group performed for a number of Karen Christian congregations, and raised a good chunk of money to fund their travels, and in donations for a Thai orphanage and nonprofit Christian school in Burma.
As the band's manager, Eh Wah handled its finances. So when the Klo & Kweh Music Team took a break from their tour at the end of February, Eh Wah headed home to Dallas with more than $50,000 cash in his car, including charitable donations, proceeds from the band's ticket, album and merchandise sales, and money that the family of the group's bassist had given to Eh Wah to deliver.
On Feb. 29, a Muskogee County sheriff's deputy pulled over Eh Wah for a broken taillight as he drove along a highway. Police and prosecutors in the county say the road is a popular thoroughfare for drug traffickers who often carry cash separate from contraband. Civil forfeiture allows ​law enforcement to seize that money even when no other laws are being broken. They claim to be targeting the finances of criminal organizations, but presumably that wouldn't include a Burmese Christian rock band.
Police found no evidence of any drugs or other paraphernalia in Eh Wah's car, but they reported that a K-9 unit made a positive alert on the vehicle. Eh Wah says police subjected him to hours of interrogation and repeated threats to throw him in jail.
"The way I live my life, I never thought that I would go somewhere like jail, that I would have to explain myself with all these things that I never have done in my life," he told The Washington Post. "I don't even know what the drugs look like."
The sheriff's department ultimately confiscated a total of $53,249 from Eh Wah's car, claiming against all available evidence that it was drug money. Eh Wah acted nervous, police said, and gave "inconsistent stories" -- which was apparently sufficient grounds to seize his property.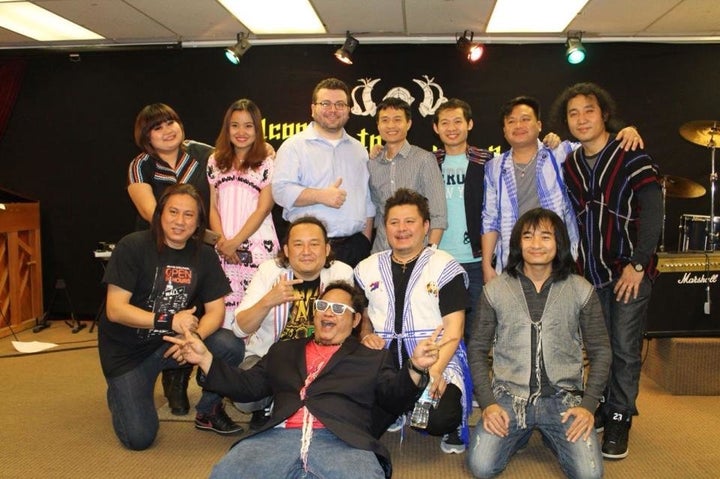 On Monday, following the Post story and local news coverage, the district attorney's office announced it was returning the money to Eh Wah. Prosecutors also dropped additional criminal charges they had filed against him over his alleged possession of illegal drug proceeds.
Eh Wah may be off the hook, but his case has already provided another flashpoint for critics of civil forfeiture in Oklahoma, where recent attempts to reform state laws have met strong opposition from law enforcement.
"Law enforcement was saying a month or two ago that there is no forfeiture abuse in Oklahoma, and I think this case illustrates that's dead wrong," said Dan Alban, an attorney at the Institute for Justice, a nonprofit law firm that represented Eh Wah.
The Institute for Justice has taken an aggressive stance against civil asset forfeiture, and believes all forfeiture should be tied to a criminal conviction, which would require authorities to meet a significantly higher standard of proof before taking property. In its latest report on civil forfeiture laws, the Institute gives Oklahoma a D-minus grade, citing poor protections for property owners, insufficient transparency regarding law enforcement's use of forfeiture funds and a high monetary incentive for police and prosecutors to abuse the process.
Alban says this creates a perfect environment for innocent people like Eh Wah to get caught in the civil forfeiture net. And most of these victims can't rely on pro bono legal representation and national media coverage to expose an injustice.
"The police found his money, but didn't believe any of his explanations, despite the fact that he had no drugs on him," Alban said. "He had photos from the concert, he put them in touch with the band leader -- they talked to him on his cellphone the night of the stop -- they went and visited the band's website. For some reason, they didn't believe him."
State Sen. Kyle Loveless (R) has been leading the charge to overhaul the way law enforcement uses civil forfeiture in Oklahoma, and said Monday that he was disappointed to see another case of police abusing the practice.
"I would like to say I'm surprised, but I've been saying this has been going on for the last year," he told The Huffington Post in an interview. "This case is just the highlight of all of that -- no drugs, no priors, no reason to take their money, none whatsoever."
Loveless' latest effort to reform the state's civil forfeiture laws fell short in the most recent legislative session, and he says his bill died in committee just two days before police pulled over Eh Wah. But Loveless believes the momentum is turning in favor of reform, and plans to keep pushing the issue until he gets results.
"In Oklahoma and the United States of America, the government should not be able to take your stuff unless they can prove it's tied to a crime," he said. "And that's just not happening."
CORRECTION: A previous version of this article misspelled Muskogee County.
Before You Go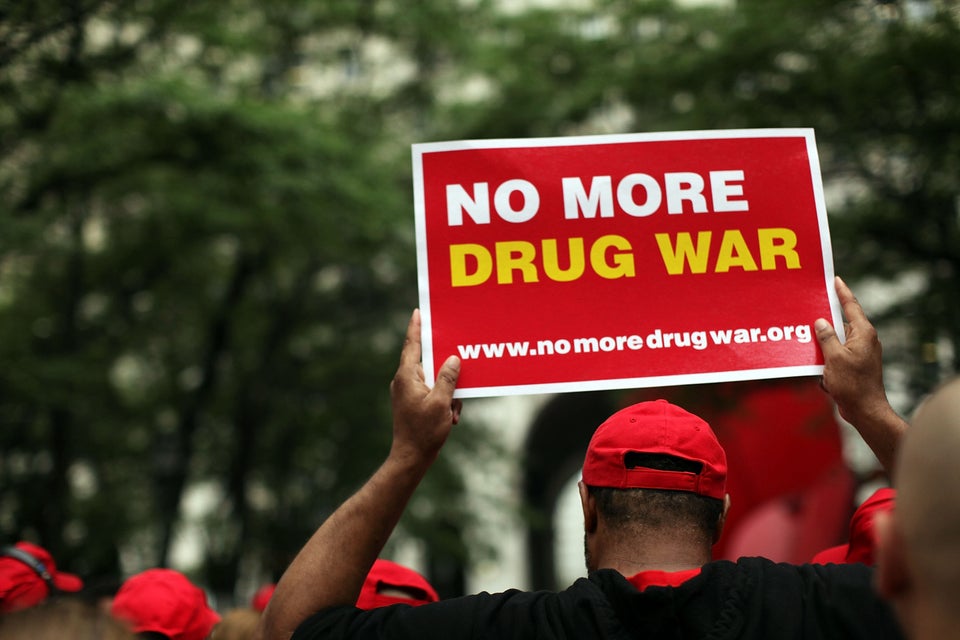 27 Reasons Why U.S. Shouldn't Lead War On Drugs
Popular in the Community