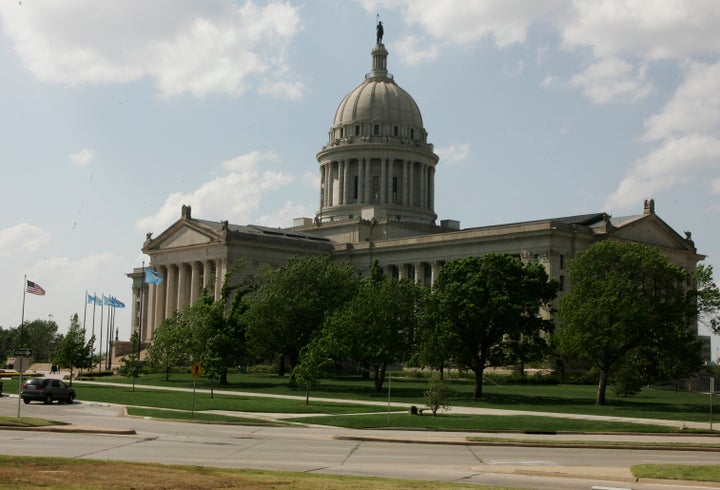 OKLAHOMA CITY (Reuters) - The Republican-controlled Oklahoma Senate dealt organized labor another defeat on Tuesday when it voted to repeal a collective bargaining law.
The 29-19 vote means that some of the state's fastest-growing cities no longer will be required to collectively bargain with sanitation workers and other non-uniformed workers.
The measure already passed the Oklahoma House and now goes to Governor Mary Fallin, a Republican, who is expected to sign it into law.
The bill would repeal a law passed in 2004, when the Oklahoma Legislature and the governorship were controlled by Democrats. The law required cities with populations over 35,000 to engage in collective bargaining with non-uniformed workers, though it did not affect Oklahoma City, Tulsa, Norman and Muskogee, which already were engaged in collective bargaining.
Three Senate Republicans crossed party lines to keep the 2004 law intact, but that wasn't enough to stop repeal.
City employees affected by the bill include sanitation workers, 911 operators, mechanics, animal welfare workers, secretaries and street and water department workers.
Some cities have complained the 2004 law was arbitrary in selecting cities with populations of 35,000 or more for mandatory collective bargaining.
In Edmond, a thriving city of 81,000 north of Oklahoma City, city manager Larry Stevens said it cost at least $50,000 annually to collectively bargain with nonuniformed employees who voted to join a union.
Repeal of the 2004 law means cities will have to decide whether they want to authorize collective bargaining with their workers.
With Republicans now in charge of Oklahoma state government, organized labor has been on the defensive this year, just as it has been in Wisconsin and Ohio, where collective bargaining rights have been curbed.
"We thought Oklahoma could rise above the stuff that happened in Wisconsin," James Curry, president of the Oklahoma AFL-CIO, said of the Senate vote. "We've been on the defensive for several different bills."
The Oklahoma Legislature earlier passed a bill making it easier for local school districts to fire teachers by taking away their right to appeal terminations to a district court.
In Oklahoma, a right-to-work state in which workers are not required to join a union to hold a job, a majority vote is required before municipal workers can be represented by a union and engage in collective bargaining.
(Editing by Corrie MacLaggan and Greg McCune)
Calling all HuffPost superfans!
Sign up for membership to become a founding member and help shape HuffPost's next chapter