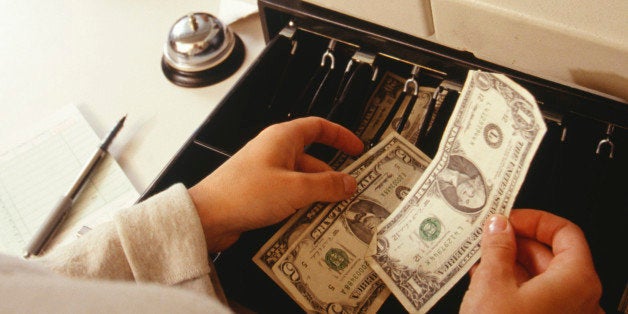 A Democratic state representative in Oklahoma has offered up an unusual amendment to the state's Religious Freedom Act that would reportedly give businesses the option to discriminate based on their religious beliefs, but would require those establishments to be upfront about it.
In the amendment, Oklahoma Rep. Emily Virgin suggests that wedding-related companies "not wanting to participate" in a business exchange based on the "sexual orientation, gender identity or race of either party" shall "shall post notice of such refusal in a manner clearly visible to the public in all places of business, including websites," according to The Gayly Oklahoman.
The amendment continues that the notice "may refer to the person's religious beliefs, but shall state specifically which couples the business does not serve by referring to a refusal based upon sexual orientation, gender identity or race."
The proposed amendment has received some praise. Freedom Oklahoma Executive Director Troy Stevenson told Raw Story in a statement, "If the state of Oklahoma is going to protect discrimination, then at the very least, businesses should be required to own their bias, and post it publicly for the world to see."
The Dallas Voice's David Taffet wrote that the proposal also had an unintended benefit for heterosexual customers, too: "That way, a straight couple that wouldn't have been turned away would be notified that they're doing business with bigots and might want to find an alternate vendor as well."
Calling all HuffPost superfans!
Sign up for membership to become a founding member and help shape HuffPost's next chapter
BEFORE YOU GO
PHOTO GALLERY
21 LGBT-Friendly Products And Companies