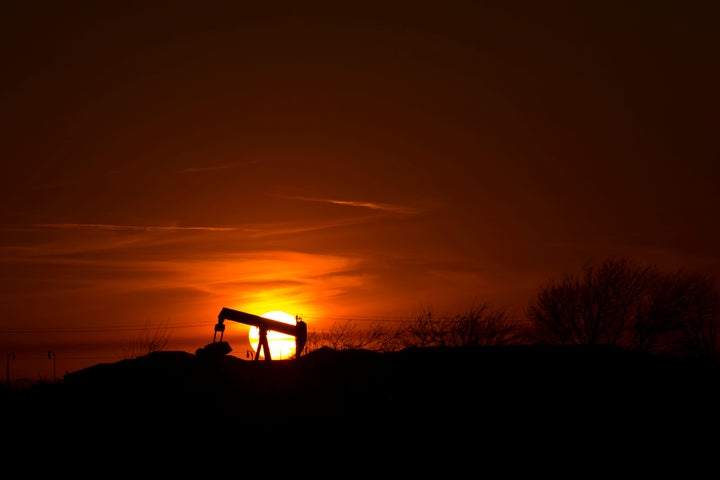 The number and intensity of earthquakes in Oklahoma have risen dramatically in recent years with the underground disposal of wastes from oil and gas drilling.

The state has asked energy companies to reduce wastewater disposal by 40 percent.

The new guidelines cover more than 400 wells located in a 5,000-square-mile area.
Oklahoma officials on Monday told oil and gas producers to dramatically scale back underground disposal of wastewater that has led to a dramatic surge in the number and intensity of earthquakes. 
The new restrictions, imposed by the Oklahoma Corporation Commission, will require drillers to cut the amount of underground-injected wastewater by 40 percent from the peak in 2014. The move represents a shift in strategy for the state, which had initially targeted individual wells linked to seismic activity, said Matt Skinner, a spokesman for the commission.
"We've built the case we need based on broad correlations rather than specific," Skinner said. "We can't look at a single well and say, 'You did this.'"
The New York Times notes the restrictions are technically recommendations that may force energy companies to produce less oil and gas. They follow a similar move for wells in northwest Oklahoma imposed by the state last month.
Earthquakes in the industry-friendly state, recently linked to drillers' injection of wastewater deep underground, have risen from a few dozen annually in the mid-2000s to more than 6,000 last year. The waste is a byproduct of petroleum production, forced from the ground with oil and gas. Energy companies have been injecting the material thousands of feet underground into an area called the Arbuckle formation.
Skinner said the restrictions are a proactive approach by the state. The 5,000-square-mile area in central Oklahoma covered by the new rules includes areas where earthquakes aren't happening.
Skinner said the injections aren't directly caused by the method of producing oil and gas called fracking. The U.S. Environmental Protection Agency says Oklahoma's massive energy business can produce up to 2 billion gallons of wastewater a day.
PHOTO GALLERY
Climate change seen from around the world
REAL LIFE. REAL NEWS. REAL VOICES.
Help us tell more of the stories that matter from voices that too often remain unheard.