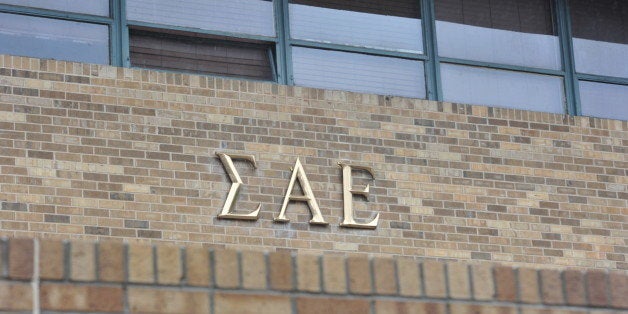 A former member of a now-defunct University of Oklahoma fraternity apologized on Tuesday, two days after a video leaked showing him singing a song with racist lyrics.
"I am deeply sorry for what I did Saturday night. It was wrong and reckless," said Parker Rice in a statement published by the Dallas Morning News. He said he was no longer a student at OU.
The family of Levi Pettit, who also participated in the video, also released a statement on Tuesday.
"He made a horrible mistake, and will live with the consequences forever," they said. Pettit's family also defended him, saying that although his behavior in the video was "disgusting," "he is not a racist."
The national office for Sigma Alpha Epsilon shut down the OU chapter late on Sunday after several members were caught on video singing a song that included racial slurs and references to lynching. On Tuesday, the university revealed that it had expelled two students who were "leaders" in the chanting.
CORRECTION: A previous version of this article referred to the school where the racist incident took place as Oklahoma State University, rather than the University of Oklahoma.
Popular in the Community