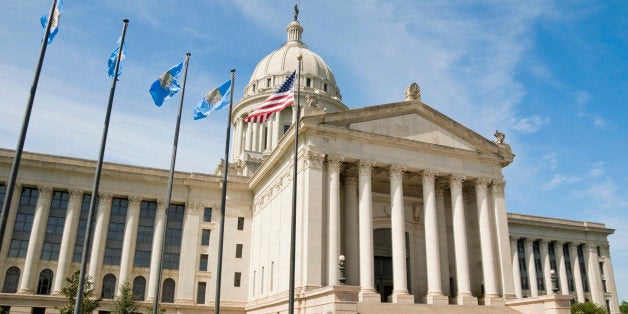 Oklahoma on Friday added the gas chamber to its arsenal of ways to execute condemned killers if lethal injection, which has been plagued by chemical shortages and constitutional challenges, can't be used.
Gov. Mary Fallin (R) signed the law authorizing nitrogen hypoxia as a backup if the primary execution method, lethal injection, isn't available. The electric chair and firing squad are farther down the state's list of execution options.

Fallin said she supports the death penalty and believes it should be carried out "effectively and without cruelty."
"The bill I signed today gives the state of Oklahoma another death penalty option that meets that standard," Fallin said in a statement.
Oklahoma is among death penalty states rushing to approve backup execution methods as supplies of lethal injection chemicals dwindle due to manufacturers exiting the market or cutting off supply to prisons. The U.S. Supreme Court has scheduled arguments on whether Oklahoma's lethal injection protocol amounts to cruel and unusual punishment at the end of April.
Gas chamber supporters said nitrogen hypoxia, which causes death by depleting the oxygen supply in the blood, is a humane, painless method of execution.
Rep. Mike Christian (R-Oklahoma City) who sponsored the legislation after reading a 2014 Slate article, told The Huffington Post in March that the nitrogen hypoxia method was "revolutionary."
Critics said nitrogen gas is not a state-sanctioned execution method anywhere else in the world.
Dr. Joel Zivot, assistant professor of anesthesiology and surgery at Emory University School of Medicine, previously told HuffPost that it's ethically impossible for doctors to conduct tests and verify claims on execution procedures.
"No physician is an expert in killing, and medicine doesn't position itself intentionally in taking a life," Zivot said. "There's no therapeutic use of nitrogen gas, and there's no way to ethically or practically test if nitrogen gas is a humane alternative."
Oklahoma death row inmate Richard Glossip, the lead plaintiff in the lethal injection lawsuit headed to the Supreme Court this month, told HuffPost by phone this week that he's confident there will be a swift legal challenge to the Oklahoma gas chamber.
The Oklahoma legislation passed 85-10 in the state House and unanimously in the Senate with no debate.
Lydia Polley, former chair of the Oklahoma Coalition to Abolish The Death Penalty, said in a statement that it's "a waste of our tax dollars to set up another method of execution." She said public funds would be more effectively spent on improving public safety, education, victim support and cold case investigations.
Before You Go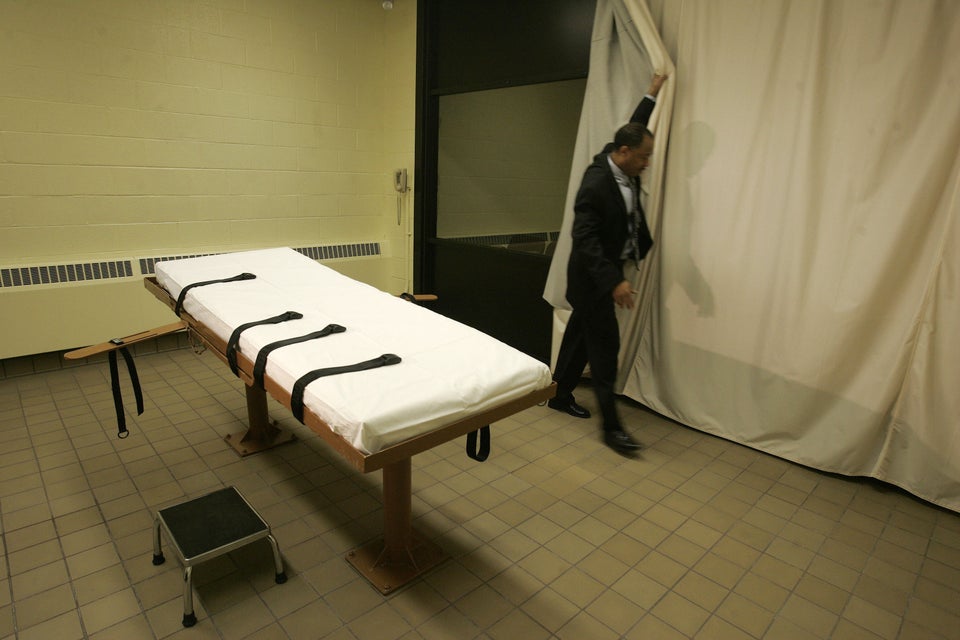 Capital Punishment Methods Through History
Popular in the Community