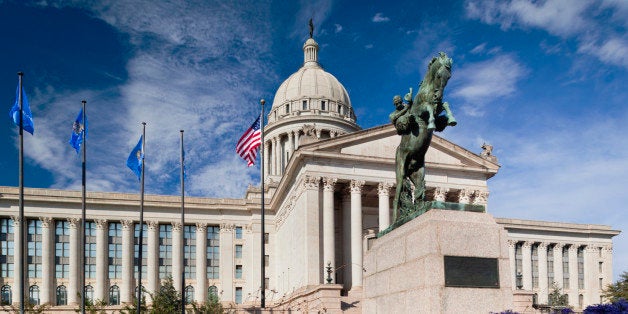 The Oklahoma House of Representatives approved a bill on Thursday that would allow ministers to refuse to perform gay marriages, according to the AP.
In January 2014, a federal judge ruled Oklahoma's ban on same-sex marriage was unconstitutional.
The AP reports on the bill passed by the Oklahoma House on Thursday:
House members voted 88-7 Thursday for the bill by Republican Rep. David Brumbaugh. The measure now goes to the state Senate.

The bill grants licensed ministers in the state immunity from any civil claim based on their refusal to recognize a marriage that violates the minister's "conscience or religious beliefs."

The measure is one of several that have been targeted by gay rights groups as discriminatory against the lesbian, gay, bisexual and transgender community.

Brumbaugh says pastors in his district requested the bill after a federal court last year struck down Oklahoma's ban on same-sex marriage in the state.
Oklahoma Gov. Marry Fallin (R) has spoken out against same-sex marriage, saying the Supreme Court's refusal to hear a case fighting for the ban in Oklahoma was "both undemocratic and a violation of states' rights."
"Rather than allowing states to make their own policies that reflect the values and views of their residents, federal judges have inserted themselves into a state issue to pursue their own agendas," she said in October 2014.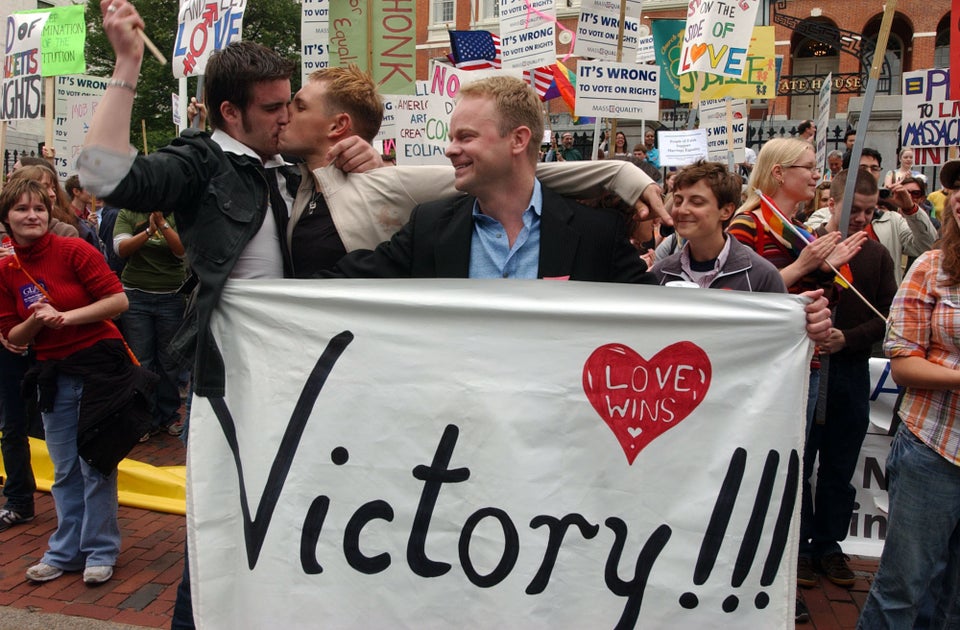 10 Incredible Improvements For LGBT People Since The First State Legalized Gay Marriage
Popular in the Community