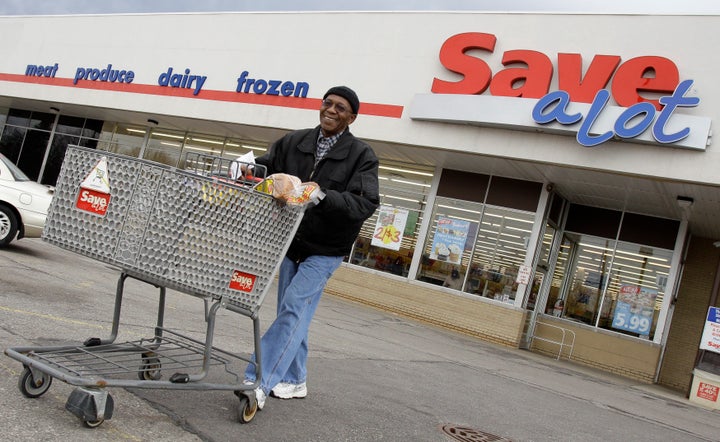 WASHINGTON -- In order to stop Planned Parenthood from being able to distribute them, lawmakers in Oklahoma are mulling legislation that would make nutrition vouchers inaccessible to thousands of low-income mothers.
The federal Women, Infants and Children (WIC) program provides federal grants to states for food vouchers, regular check-ups and nutrition education for low-income pregnant women and mothers of young children. The state distributes the funds through nine independent contractors, including Planned Parenthood of Arkansas and Eastern Oklahoma, which is based in Tulsa, Okla.
But state Rep. Jason Murphey (R), disturbed by Planned Parenthood's abortion referral services, moved to amend the nutrition bill so that no independent contractors could administer the program.
"We need to ensure that we're not keeping clinics open on taxpayer dollars when one of their main emphases is abortion referrals," he told HuffPost.
By cutting WIC funding to Planned Parenthood, which administers the program for some 9,300 low-income women and children a year, and eight other independent contractors in Tulsa, the amendment would hinder many local women's ability to afford nutritional food for their toddlers.
"You get $6 worth of fresh produce every month for each child, you get some vouchers for eggs and the cheese, and you get others for cereal and peanut butter and dry beans and things of that nature," said Tara Capria, a 26-year-old mother of two who travels eight blocks to her nearest Planned Parenthood to pick up WIC food and formula.
"Formula is like $30 a can, so it helps to be able to only have to pay for that once or twice a month instead of having to spend hundreds and hundreds on it," she added.
Capria is unemployed and her husband is a tire technician. They rely on the program to supplement grocery bills for their two- and four-year-old children and provide regular health check-ups. She said she's not sure what she would do for food if she no longer had access to the vouchers.
"Honestly, that's the main place I know to do the WIC," she said. "I would have to start going to food pantries."
The Oklahoma state legislature is currently trying to reach a compromise on the House-passed measure because the Senate is concerned about the eight independent contractors besides Planned Parenthood that will be cut from the WIC program. If the amendment passed, only government entities like county health departments would be allowed to distribute the funds.
The original language of the amendment specified only organizations that provide abortion referrals, but lawmakers changed it because it would have prevented the state Department of Health from being able to administer the program.
"It's very clear that what they're trying to do is find language to target us that would be somehow legal," said Nancy Kachel, president of Planned Parenthood of Arkansas and Eastern Oklahoma. "They just really hate Planned Parenthood."
State lawmakers across the country have been waging similar campaigns against the women's health provider since Congress failed to defund Planned Parenthood during budget negotiations earlier this year. Indiana Gov. Mitch Daniels plans to sign a bill this week that will pull all state funding from Planned Parenthood for as long as it provides abortions, and similar legislation is pending in North Carolina, Texas and Kansas.
"We're seeing a tremendous amount of hostility towards women's health in the states," said Rachel Sussman, a senior policy analyst at the national office of Planned Parenthood in Washington, DC. "We're seeing overt efforts to eliminate Planned Parenthood funding and keep it from participating in programs, and we've seen efforts in several states to either eliminate or seriously cut budgets for all family planning services."
Planned Parenthood provides health and preventative services to about 3 million patients a year, and according to the Guttmacher Institute, more than half of patients who use family planning clinics consider it their main source of health care. Many uninsured and low-income women in rural areas would have no access to an affordable health care provider if the clinics were defunded.
In Oklahoma's case, the innocent bystanders in lawmakers' fight against Planned Parenthood are the families who depend on it for food.
"I have five sister-in-laws, and three of them use this program," said Capria. "To close it down because of abortions -- it's not right."

Popular in the Community