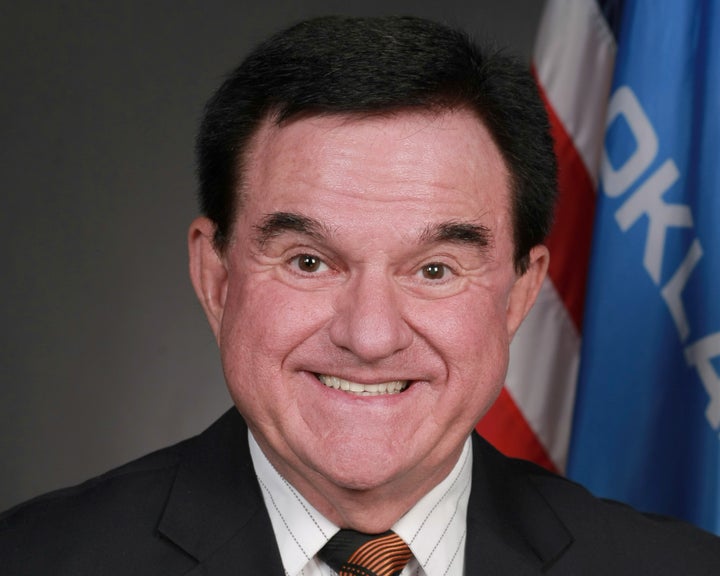 A member of a newly formed Republican caucus in the Oklahoma House has suggested a budget plan that would see more than 80,000 children who don't speak English handed over to U.S. Immigration and Customs Enforcement agents.
The plan, outlined by Rep. Mike Ritze, would let ICE officials question about 82,000 schoolchildren to determine if they are citizens, according to The Associated Press.
Ritze also questioned why non-citizens should have the opportunity for an education in the U.S.
The 22-member Republican Platform Caucus, which represents about a third of the 74 Republicans in the 101-member House, estimated the idea would save $60 million.
But not all members seemed to be on board. Rep. Chuck Strohm and House Floor Leader Jon Echols were dismissive of the idea in an interview with the AP.
"On this subject of deporting students, that is not a position that we support," Strohm, co-chairman of the caucus, told AP. "This caught many of us by surprise, because that's not the direction that we talked about."
"I have no desire to target [non-English speaking] students," Echols said. "That's a bad idea."
The idea is "disgustingly inhumane," Ryan Kiesel of the ACLU of Oklahoma told the AP.
Ritze's office did not immediately respond to a request for comment by HuffPost.
Clarification: Language has been amended to clarify that certain conditions must be met by noncitizen immigrants to qualify for financial aid.
Popular in the Community