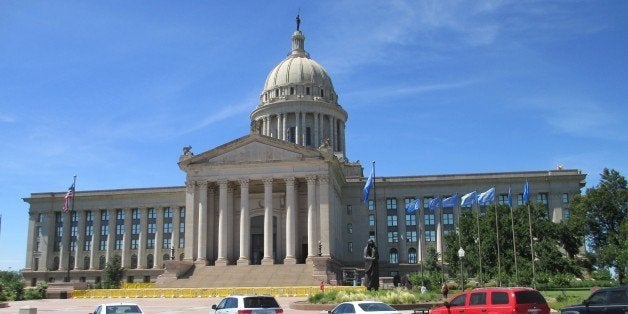 (Removes sentence in paragraph 2 that "the ban remains in effect pending an appeal," which is incorrect)
OKLAHOMA CITY, Feb 18 (Reuters) - An Oklahoma bill to punish any local or state employee who issues marriage licenses to same-sex couples will be heading to a vote in the state House of Representatives after a committee approved the legislation this week.
The bill is one of several in the Republican-dominated statehouse to impose restrictions on same-sex marriages that have been proposed after a U.S. federal judge last year ruled the state's ban on same-sex marriage was unconstitutional.
The bill called the "Preservation of Sovereignty and Marriage Act" prohibits taxpayer funds, including government salaries, to be used for any activity that supports same-sex marriage. It also says that those who issue marriage licenses to same-sex couples can be subject to removal from office.
The bill's author, Representative Sally Kern, a Republican, said the measure is a response to U.S. courts overstepping their authority by forcing Oklahoma to recognize gay marriage.
Groups for lesbians, gays, bisexuals and transsexuals (LGBT) have said they would challenge discriminatory legislation in the courts. It remains unclear if the bill will be approved by both houses of the state's legislature.
Representative Emily Virgin, a Democrat who voted against the measure in committee on Tuesday, said: "No other state in the union has seen more anti-LGBT legislation introduced during this legislative session. The battleground is right here in Oklahoma." (Reporting by Jon Herskovitz; Editing by Eric Walsh)

Before You Go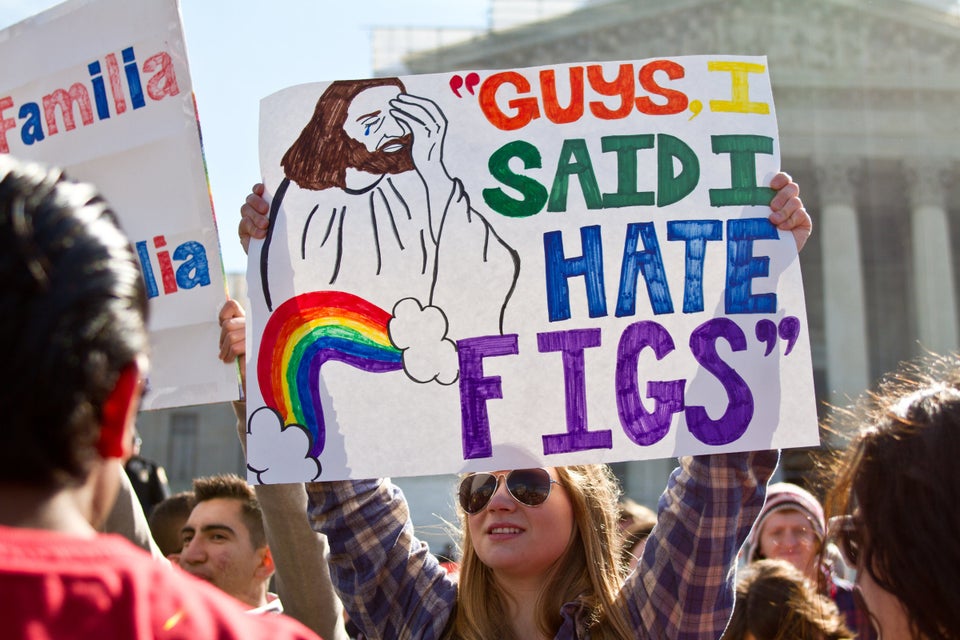 Gay Marriage Signs
Popular in the Community