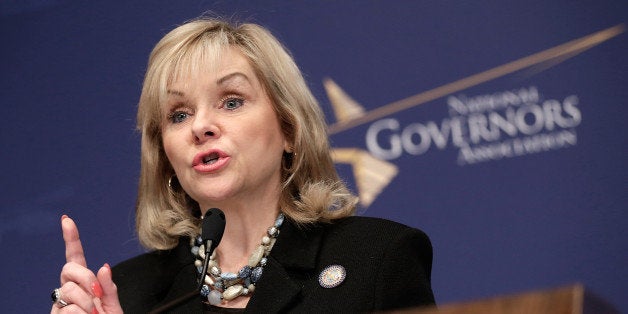 OKLAHOMA CITY/WASHINGTON -
Facing a backlash over the side effects of its oil and gas boom, Oklahoma is poised to overturn an 80-year-old statute that allows cities and towns to ban drilling operations within their borders.
The legislation, now being finalized, would help insulate energy companies from local movements that have grown in response to the rapid expansion of oil and gas drilling and a dramatic spike in earthquakes across the central state.
Oklahoma now sees 600 times more tremors than it did before 2008, a surge seismologists say is linked to vast amounts of wastewater injected into the ground as a result of drilling for oil and from hydraulic fracturing - a process to extract natural gas that is also known as fracking.
The bill was championed by energy companies, which contend that local interference in drilling practices would endanger the production bonanza that has boosted their profits and brought the United States within sight of energy independence.
Opponents say the bill severely restricts the right of local communities to protect themselves from the earthquakes and drilling operations that encroach on residential areas.
The move by Oklahoma's Republican-majority legislature follows a similar law signed on Monday by Texas Governor Greg Abbott in response to a fracking ban passed by one municipality.
In April, the state-run Oklahoma Geological Survey said the rise in tremors is "very likely" linked to injection of wastewater into disposal wells.
Those concerns have spawned local protest movements, with some towns weighing new restrictions on oil and gas production, although none in Oklahoma have called for a total ban.
"The legislature has basically sent a message which is: we're going to continue enabling the industry," said Ed Shadid, a city councilman in Oklahoma City, where protests in December led to an oil company withdrawing plans for new wells.
The bill - which passed with strong majorities in both houses and now awaits changes in the Senate - would repeal a 1935 statute that gives municipalities broad rights to restrict oil and gas operations within their borders.
Under the new bill, municipalities can establish "reasonable" restrictions on oil and gas operations such as traffic, odor, or noise regulations, but cannot effectively ban drilling or other operations.
"We don't feel it's appropriate that the oil and gas industry should be singled out," said Kim Hatfield of the Oklahoma Independent Petroleum Association, which supported the bill.
Oil booms are synonymous with prosperity in Oklahoma, where production taxes on oil and natural gas contributed more than 7 percent of gross state revenues in 2014. The state is now facing a $600 million budget deficit, in part due to the economic stress wrought by months of low oil prices.
"There are a lot of jobs and a lot of tax revenues realized through oil and gas production," said Cory Williams, a Democratic House member who opposed the bill.
"There is a lot of hesitancy to do something that might appear to regulate or burden oil and gas."
But officials in Oklahoma, Texas, New Mexico, and other states at the forefront of the U.S. energy boom now face the challenge of balancing the revenue that comes from pumping more oil and gas with the problems it can cause for residents.
Central to that is what to do with the massive volumes of water generated by extraction.
While briny water is a common byproduct of oil and gas production, some of Oklahoma's fields are especially water-logged, producing up to 20 barrels of water for every barrel of oil recovered. The state-wide average is about 10 to 1.
Injection wells are crucial to the economics of production in Oklahoma, those in the industry say. Firms including Devon Energy, Sandridge Energy, Tulsa-based New Dominion, and others operate disposal wells in Oklahoma.
"This really is the only way to dispose of the water," said Dewey Bartlett, Jr., the mayor of Tulsa, Oklahoma's second-largest city, who is also president of a local oil firm.
Before the Survey's announcement in April, state officials had been publicly skeptical the industry was triggering the quakes. As late as February, Republican Governor Mary Fallin was quoted saying the state didn't know enough to understand the cause.
Hatfield, of the OIPA, said that no one within the industry "is disputing that it is a possibility" that injection wells and earthquakes are linked.
In March, the Commission ordered some well operators to prove they were not dumping water below the state's deepest rock formation. Regulators also doubled the number of disposal wells under scrutiny.
This month, the Commission announced that more than 50 wells have reduced their depths, 150 wells have cut their water volumes in half, and other wells are keeping their volumes below 1,000 barrels per day. There are about 3,200 active oil and gas disposal wells across the state.
Still, Oklahoma is on track to hit 941 earthquakes of magnitude 3.0 or greater in 2015, according to the survey, compared to 584 last year.
"It is a really easy measurement in this case whether a regulation is adequate: Have the number of quakes gone down?" said Todd Halihan, a geologist at Oklahoma State University. "That says whether you're doing an adequate job."
Before You Go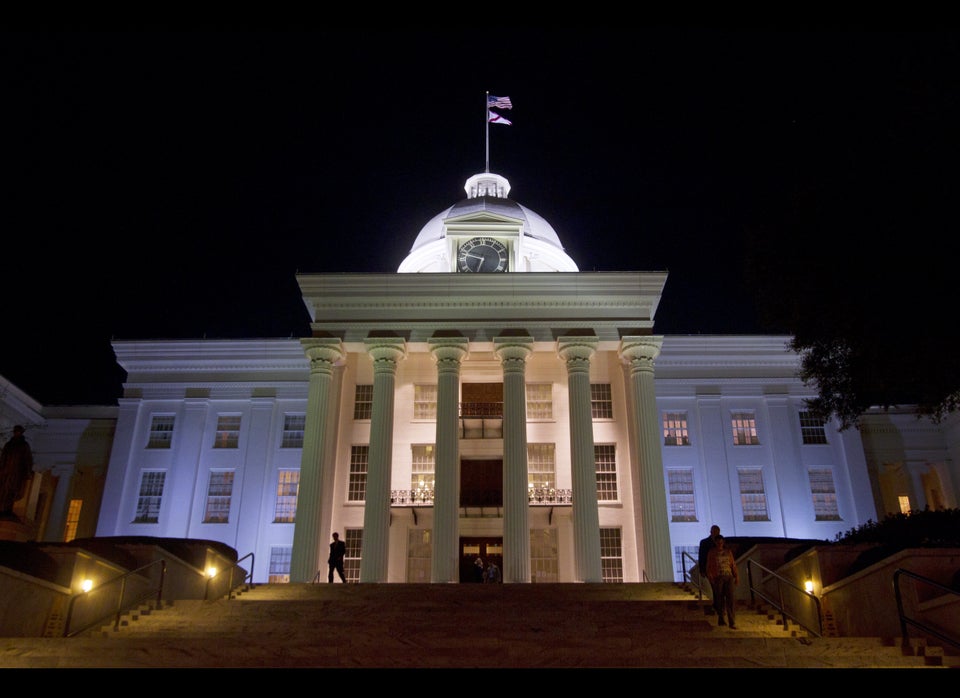 U.S. State Capitol Buildings