Oklahoma Gov. Mary Fallin (R) signed a bill Monday prohibiting cities across the state from establishing mandatory minimum wage and employee benefits, including vacation or sick leave days.
Advocates of the new law contend that efforts to increase the minimum wage across various municipalities could potentially harm local business communities.
"This bill provides a level playing field for all municipalities in Oklahoma," state Rep. Randy Grau (R), a backer of the bill's House version, said on Monday, according to the Associated Press. "An artificial raise in the minimum wage could derail local economies in a matter of months. This is a fair measure for consumers, workers and small business owners."
Opponents of the measure view the move by Oklahoma Republicans as retaliation against an initiative underway in Oklahoma City, where organizers have been gathering signatures to raise the city's minimum wage from $7.25 an hour to $10.10, in line with President Barack Obama's federal minimum wage proposal.
The petition, filed by the Central Oklahoma Labor Federation and attorney David Slane, would need to collect 80,000 signatures to reach a statewide vote.
Slane called the measure disappointing, criticizing the state legislature for stripping "the right of the people to decide minimum wage."
Fallin defended her support for banning a minimum wage hike as an effort to protect consumers in a press release Monday, noting that "most minimum-wage workers are young, single people working part-time or entry-level jobs."
"Mandating an increase in the minimum wage would require businesses to fire many of those part-time workers. It would create a hardship for small business owners, stifle job creation and increase costs for consumers," Fallin said. "And it would do all of these things without even addressing the goal of reducing poverty."
According to a February report by the Congressional Budget Office, raising the minimum wage from its current level of $7.25 to $10.10, while indexing future increases to inflation, would boost collective earnings by $31 billion for 33 million low-wage workers and lift an estimated 900,000 people out of poverty.
Before You Go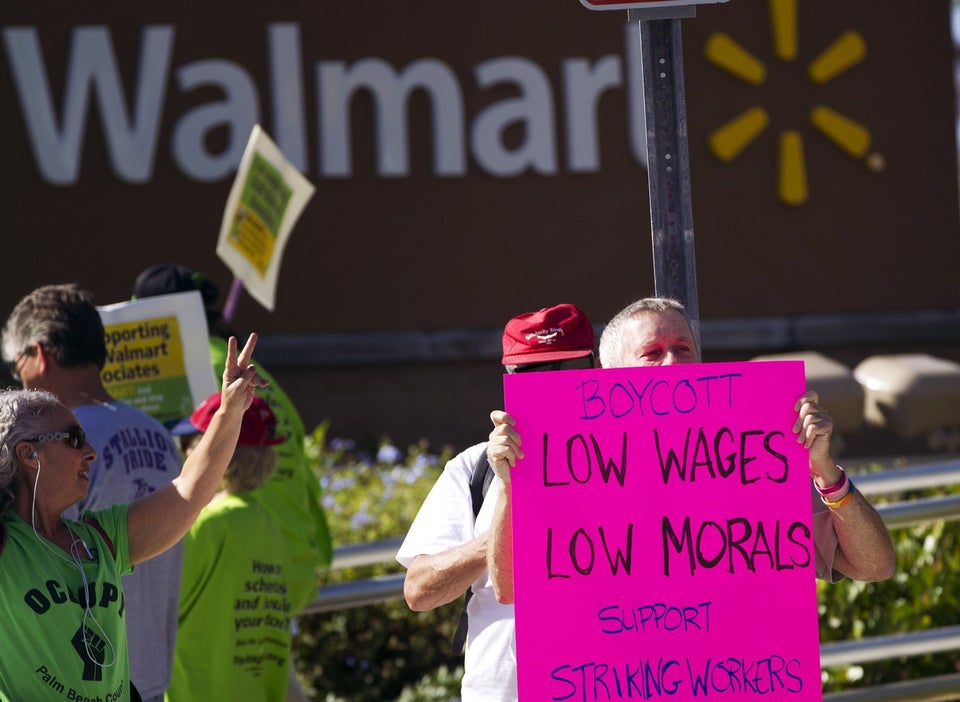 What Minimum Wage Haters Won't Say
Popular in the Community