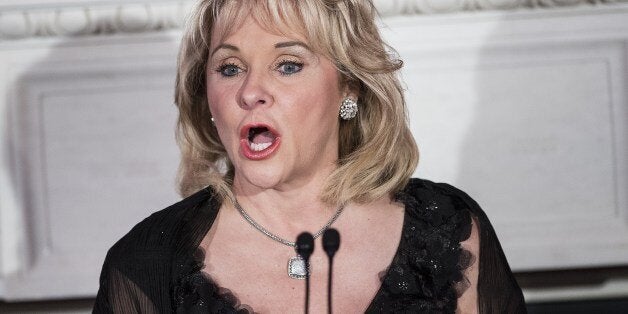 The Common Core standards, embraced by more than 40 states, were adopted by Oklahoma in 2010 after President Barack Obama's Race to the Top competition offered incentives. The standards, developed in part by a group of bipartisan state governors, are designed to ensure that all U.S. students are held to the same high measures that will allow them to compete in a global economy.
Since states began adopting the standards, they have come under attack by critics charging federal overreach. In Oklahoma, lawmakers said "the benchmarks are a federal intrusion," according to The Oklahoman.
Fallin said in a press release that while "Common Core was created with that well-intentioned goal in mind ... federal overreach has tainted Common Core. President Obama and Washington bureaucrats have usurped Common Core in an attempt to influence state education standards. The results are predictable. What should have been a bipartisan policy is now widely regarded as the president's plan to establish federal control of curricula, testing and teaching strategies."
Fallin said new standards developed by Oklahoma will maintain educational rigor.
"They must raise the bar -- beyond what Common Core offers -- on what we expect of our students," Fallin said in the statement. "Above all, they must be developed with the goal of teaching children to think critically and creatively and to complete high school with the knowledge they need to succeed in college and in the workforce. I also 'get it' that Oklahoma standards must be exceptional, so when businesses and military families move to Oklahoma they can rest assured knowing their children will get a great education."
This article has been updated to include South Carolina's law ordering standards to replace the Common Core.
Popular in the Community