TULSA, Okla., Nov 17 (Reuters) - The Oklahoma Supreme Court on Tuesday ruled that custodial rights to children of same-sex couples in a union before gay marriage was legalized in the United States can be granted.
The court reversed and remanded an Oklahoma County District Court ruling as it expanded the rights of non-custodial parents in same-sex relationships.
Charlene Ramey and Kimberly Sutton separated two years before Oklahoma was ordered by U.S. courts to recognize same-sex marriages. During their eight-year relationship, the two decided to have a child together, with Sutton as the biological mother.
Earlier this year, the Oklahoma County District Court dismissed Ramey's case for a temporary order granting custody of the couple's child on the grounds that she was not the biological parent, was never married to Sutton and did not have a written co-parenting agreement in place that could be enforced.
In Tuesday's decision, the Oklahoma Supreme Court dismissed the lower court's claim that Ramey was an interloper and explicitly acknowledged family decisions made by same-sex couples before the U.S. Supreme Court's landmark ruling this year that legalized gay marriage nationally.
"Ramey is not a mere 'third party' like a nanny, friend, or relative, as suggested by the district court," the ruling states.
"On the contrary, Ramey has been intimately involved in the conception, birth and parenting of their child, at the request and invitation of Sutton," it said adding Ramey has been a parent to their child and always been referred to as "Mom" by their child.
Last year, the court upheld the rights of another non-biological mother in a similar situation, but who had a written co-parenting agreement in place with the custodial parent. (Editing by Jon Herskovitz and Jonathan Oatis)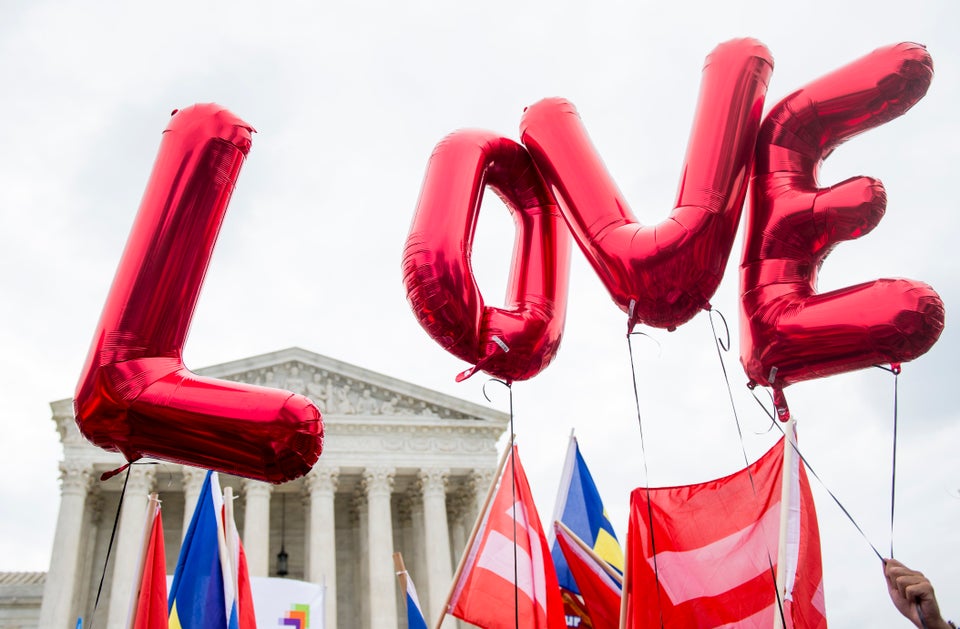 Celebrations Of Same-Sex Marriage
Popular in the Community