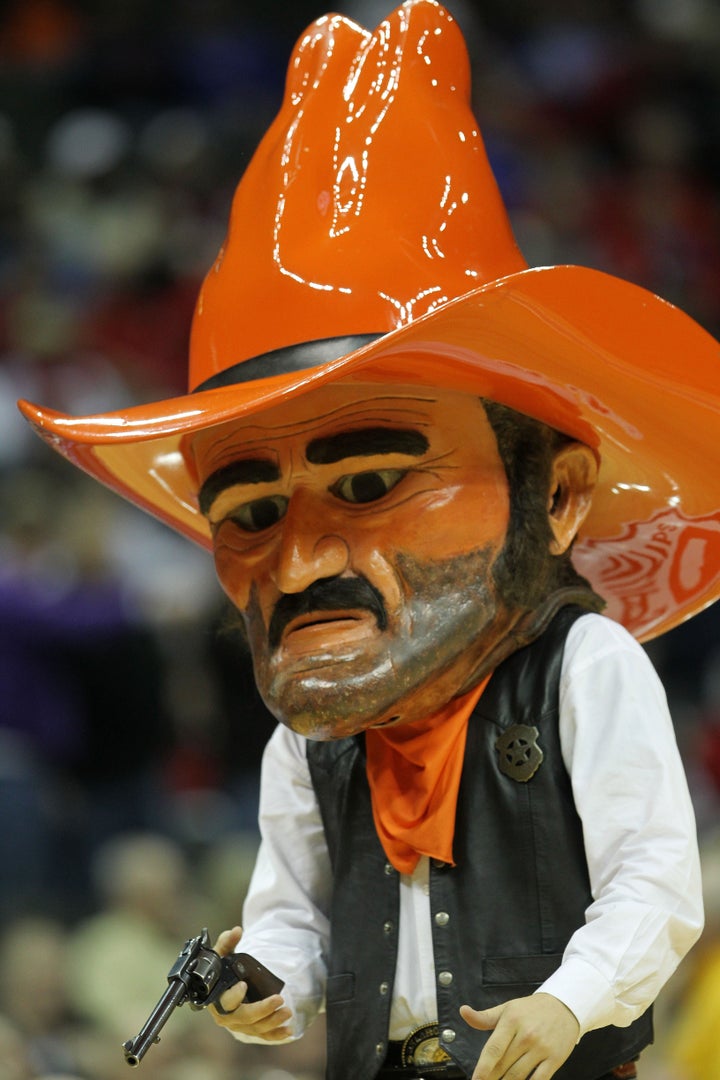 When you think about the creepy side of college athletics, you might imagine boosters in plaid jackets handing over cars to top recruits, or lining up hookers for a campus visit.
On the advice of billionaire financier and alum T. Boone Pickens, Oklahoma State University bought life insurance policies for 27 of its richest and oldest supporters in the hope of collecting $10 million for each one's untimely (or well-timed?) demise, according to several reports. The athletic department was set to rake in up to $350 million, the kind of loot a program apparently needs to compete in the Big 12 conference.
Only no one died, and the school sued the insurance carrier, Lincoln Financial, to recover the $33 million it spent on premiums.
It didn't end well for the university, but the donors were fine. A U.S. District judge this week threw out the suit -- and a countersuit by Lincoln -- handing OSU its worst defeat since Iowa State ruined its perfect football season on Nov. 19.
The school will have to pay out the full $33 million plus court costs, according to reports.
"We are surprised and disappointed with the judge's ruling," the school said in a statement emailed to The Huffington Post on Wednesday. "We are reviewing the opinion and assessing our options, including a possible appeal."
"The game isn't over until the last appeal," Pickens rep Jay Rosser emailed.
It might not be a bad idea if those who hatched this plan go back to college to take a class in actuarial sciences. People are living longer, apparently.
We can't blame OSU for taking Pickens' suggestion. The school's football team, the Cowboys, plays in Boone Pickens Stadium for gosh sakes.
Courthouse News Service, Forbes, Deadspin and others have weighed in on the university's "death wish," providing other zingers, too. But the serious side of this wackiness is that an institute of higher learning thought it was a good idea to bet that its loyalists would kick the bucket so the sports department could collect. The program was ickily named "Gift of a Lifetime."
Oklahoma State followed through on the idea in 2007 but when no donor ascended to the alumni club in the sky, it reportedly canceled the policy two years later. Then the university made a judicial goal line stand, accusing Lincoln Financial of misrepresenting costs in a lawsuit. Lincoln countersued for breach of contract. Neither won. Oklahoma State lost face.
Looks like in the future, a dead pool won't be the Cowboy way.
This story was updated March 21 at 4:25 p.m. to add a statement from Oklahoma State, and at 8:45 p.m. to include a comment from a Pickens representative.
REAL LIFE. REAL NEWS. REAL VOICES.
Help us tell more of the stories that matter from voices that too often remain unheard.