Oklahoma is aiming to change the state's primary method of execution by using nitrogen gas instead of lethal injection to kill death row inmates, which would make it the first state to do so.
The change pends on the development and finalization of an appropriate protocol, State Attorney General Mike Hunter and Corrections director Joe M. Allbaugh said at a press conference where they announced the decision on Wednesday.
The state has 49 inmates on death row, 17 of whom have exhausted their right to appeal, Hunter said.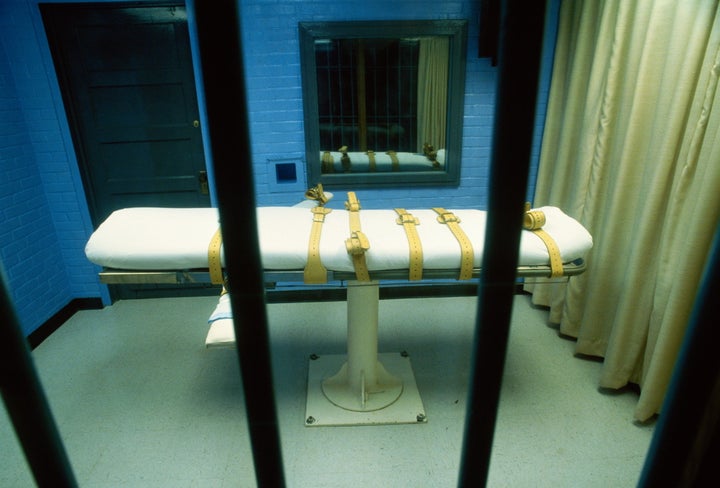 "We can no longer sit on the sidelines and wait to find drugs," he said of alternative methods. He added that using the gas "will be effective, simple to administer, easy to obtain and requires no complex medical procedures."
Breathing in nitrogen, which could be administered through a mask, would cause one to lose consciousness and die within minutes due to the gas starving the body of oxygen, Hunter added. 
He called it both "an effective and humane manner that satisfies both the constitution and the court system."
Officials argued that the gas has been previously used in assisted suicides. However, the euthanasia is only legal in a few places, where there are strict rules about how to administer it.
Sister Helen Prejean, a prominent anti-death penalty advocate, voiced concern about the use of nitrogen on Twitter on Wednesday, calling it "human experimentation."
"The suggestion by authorities that this new method is 'more humane' ignores the fact that it is an untried method, human experimentation practiced by the state upon its citizens," she posted on Twitter. "More importantly, it ignores the unavoidable truths that there is no humane way to kill a conscious, thinking human being, and that the entire apparatus of capital punishment is deeply flawed and deeply wounding to us all."
"There's no therapeutic use of nitrogen gas, and there's no way to ethically or practically test if nitrogen gas is a humane alternative," Zivot said. 
Nitrogen gas has been a backup form for execution in Mississippi since 2017, while a similar bill allowing it is pending in Alabama, the Associated Press reported.
Other execution methods authorized by states include electrocution, hanging and death by firing squad.
It will likely be some time before Oklahoma's use of nitrogen goes into effect due to a court-ordered 150-day delay after a protocol is finalized, Robert Dunham, executive director of the Death Penalty Information Center, told Reuters, adding that litigation from opponents is expected as well.