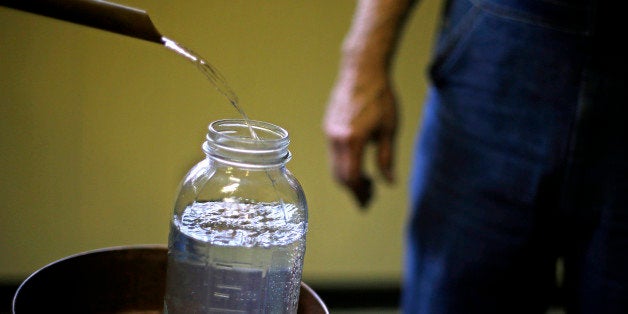 Pay attention, hipsters. This is the quirkiest artisanal liquor you're ever going to find.
Meet okolehao -- the lightly sweet, smooth and super potent Hawaiian moonshine that was so good, it was outlawed twice in the islands. After all, when you live on the world's most remote landmass, you have to get creative with your alcohol.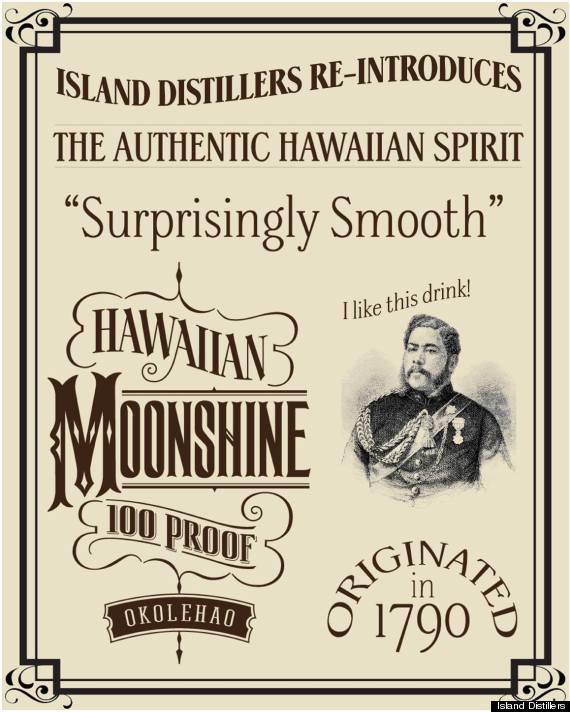 Okolehao is made out of fermented juice from the root of the ti plant -- a "canoe plant" the Polynesians brought to Hawaii centuries ago that they used for many things including leis, plates, sandals, medicine, and for steaming food wrapped in its leaves. It's a starchy root, similar to a sweet potato.
Okolehao started out as more of a beer-type thing, but when Western explorers brought the technique of distillery to Hawaii in the late 1700s, the native Hawaiians ran with it. After chopping up the ti roots -- which can weigh as much as 300 pounds -- Hawaiians would steam them in an underground oven and then use iron pots to distill the root. Because the pots looked like "iron butts," the affectionately clever name okolehao was born ("okole" means butt in Hawaiian, "hao" is iron).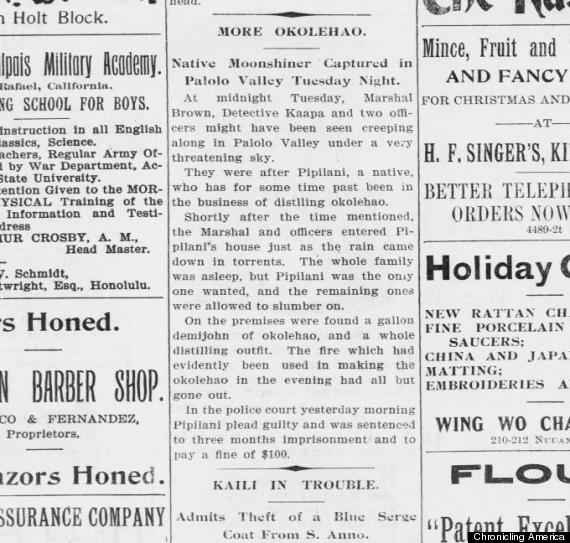 A news story in the Dec. 24, 1896 issue of the "Pacific Commercial Advertiser."
Okolehao earned its outlaw status since Hawaii was the unfortunate land of two separate prohibitions (one, enlisted by King Kamehameha in 1818, and the other by the American government one hundred years later). Bootleggers retreated into the deep valleys and hidden forests of the islands to set up their stills and much of the original tastiness was diluted in the process.
By the 1970s, a handful of distillers were producing cheap, flavored whiskey and calling it okolehao, but the spirit had largely disappeared.
Thankfully, in our modern era of cocktail nostalgia, it's had a comeback. Two distilleries in Hawaii make "authentic" okolehao with ti roots and sugar cane. In Honolulu, David Flintstone based his recipe on his analysis of old newspaper clips and interviews that he studied and translated from the Hawaiian language. The result, from Island Distillers, is a potent 100-proof drink with an elusive sweetness that Flintstone says comes from the ti roots.
For a lighter moonshine, Jim Sergeant, of Haleakala Distillers on Maui, converts his ti root into sugar, ferments it with evaporated cane juice and then distills it for a flavor somewhere between rum and tequila. The 80-proof liqueur has "hints of honey and a coconut finish," according to Honolulu Magazine.
Since both of these distillers ship to the mainland, here are some ways to get it in your glass:
Chief's Calabash by Haleakala Distillers:
2 oz. okolehao
3 oz. coconut milk
1/2 oz. orgeat
Combine everything in a shaker, shake. Fill tall glass with crushed ice and pour.
Ti Cocktail by Island Distillers:
2 oz. okolehao
1/4 lime
1 tsp. sugar
Squeeze lime, add sugar and shake well with ice. Pour.
Hawaiian Missionary by Island Distillers:
2 oz. okolehao
4 oz. Coke
1/8 teaspoon vanilla
Pour all into a glass with ice and stir.
1/2 oz. tamarind or lime juice
1/4 oz. Grenadine
1/2 oz. pineapple juice
1 jigger okolehao
Add all to shaker and shake, pour into a glass, add soda, and garnish with a small pineapple spear.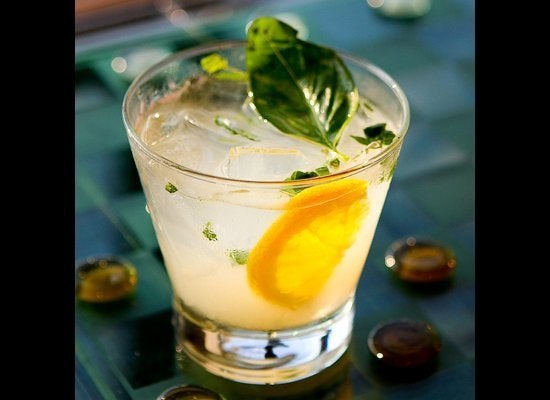 Herbal Cocktails
Popular in the Community