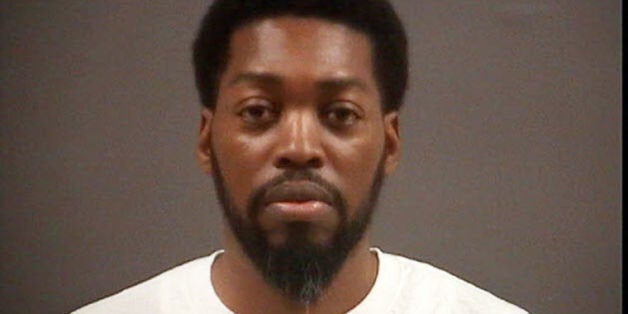 A Chesterfield County man convicted of setting fire to his own house on March 15 to stage a fake hate crime was in federal court Friday, charged with lying to the FBI.
Olander Cuthrell, 41, a former minister of music at Gospel Shepherd Baptist Church, appeared briefly before U.S. Magistrate Judge M. Hannah Lauck. Peter S. Duffey, an assistant U.S. attorney, told Lauck that a plea hearing in the case has been set for Monday.
If convicted, Cuthrell faces a maximum of five years in prison, a $250,000 fine and three years of supervised release.
Cuthrell was sentenced to two years in state prison last month in Chesterfield County Circuit Court for setting the fire after spray-painting a racial slur on the sides of his rented home. He told the judge he was overwhelmed by financial problems.
He was charged in federal court Nov. 13 with making a false statement to a special agent of the FBI on March 21 for allegedly reporting that he did not know who set the fire or painted the graffiti.
Cuthrell spray-painted the graffiti on his house in the 7800 block of Little Ridge Court to divert attention from himself as the arsonist and to bolster his claim of being the target of a racially motivated attack.
He then used oil and gasoline to set fire to his porch and car, went back inside his house and got into bed. His oldest son discovered the porch fire and extinguished it with water. The car fire burned out on its own.
The incident prompted Chesterfield police and the FBI to investigate the matter as a possible hate crime. ___
(c)2013 the Richmond Times-Dispatch (Richmond, Va.)
Distributed by MCT Information Services
Popular in the Community