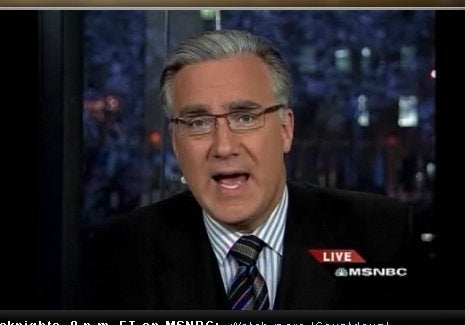 MSNBC's Keith Olbermann announced on Thursday that he is willing to pay $1,000 to charity for every second that Fox News anchor Sean Hannity undergoes waterboarding torture.
On MSNBC tonight, Olbermann called on Hannity to stay true to his word, and argued the benefit of having the arch-conservative pundit tortured would be that he might finally recognize the "deadly seriousness" of the debate over detainee treatment.
"What a breakthrough it would be if, by having reality literally forced upon him, a buffoon like Hannity were to realize the deadly seriousness of this," Olbermann said. "The searing truth: that the moment of torture automatically makes the presumed bad guy recipient the victim, and makes the torturer into the evildoer."
From there, Olbermann laid out his offer: "For every second you last, a thousand dollars -- live or on tape, provided other networks' cameras are there. A thousand dollars a second, Sean, because this is no game. This is serious stuff. Put your money where your mouth is, and your nose. Oh, and I'll double it when you admit you feared for your life, when you admit the horrible truth -- waterboarding, the symbol of the last administration, is torture."
(Thanks as always to Media Monitor Jon for alerting us.)
Send us tips! Write us at tv@huffingtonpost.com if you see any newsworthy or notable TV moments. Read more about our media monitoring project here and click here to join the Media Monitors team.
Popular in the Community