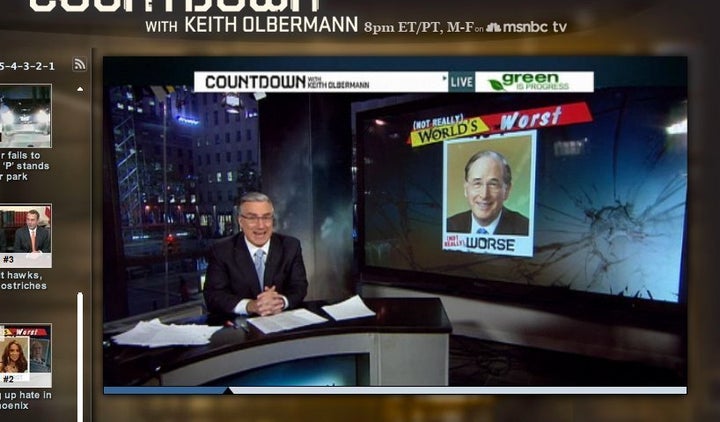 Keith Olbermann tried to set Senator Jay Rockefeller straight in the first "Worst Persons In The World" segment since he suspended it three weeks ago.
The segment has, for now, been renamed into the "(Not Really) Worst Persons In The World" segment. Olbermann gave Rockefeller, longtime Democratic Senator from West Virginia, the "(Not Really) Bronze" for his statement that he sometimes wants the FCC to "end" MSNBC and Fox News to because it would help the country's political discourse.
Olbermann noted, that Rockefeller has told him personally that he is a fan of "Countdown."
"Senator Rockefeller has repeatedly volunteered to me that he is a devoted viewer of this program," he said, before adding, "we're on MSNBC, Senator!" in a stage whisper.
Olbermann also pointed out that Rockefeller should know that the FCC has no authority over cable channels, since he is a member of the committee which oversees the communications industry.
WATCH:
Popular in the Community