6 lessons from a southern housewife we can still use today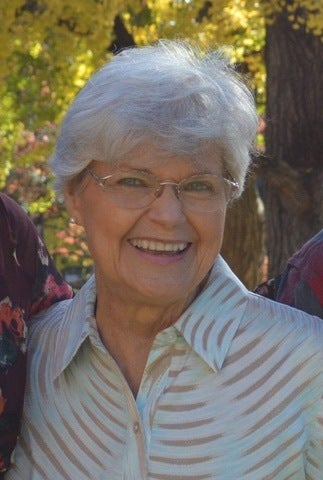 We recently had a death in our family. My aunt, who was the oldest child in my mother's family passed away. As with any death, it makes you reflect. On their life, on your life, and the imprint they left. My Aunt Sandra was the classic southern housewife.
Some of my favourite memories were getting up early after Christmas Day to go shopping for the after-Christmas sales. It wasn't just the shopping, I loved hearing her life conversations she'd have with her sisters, and she was never short on life advice for me - I remember at 9 years old her telling me the qualities of the man I should marry. Very grown up talk for a kid, but these were the type of conversations you'd have when she was around. It was just her (and yes I did take that life advice down the road).
I loved going to her house. It always smelled like cinnamon and there was always food ready for us. Her refrigerator and pantry seemed to be magically filled with all the favourite food, drink and sweets you could ever wish for (she always had a case of yoo-hoos on hand when we were there, hello heaven!). She was a gracious host, and even when putting on a huge thanksgiving or Christmas event that involved many people and many sleep-overs: she never seemed stressed.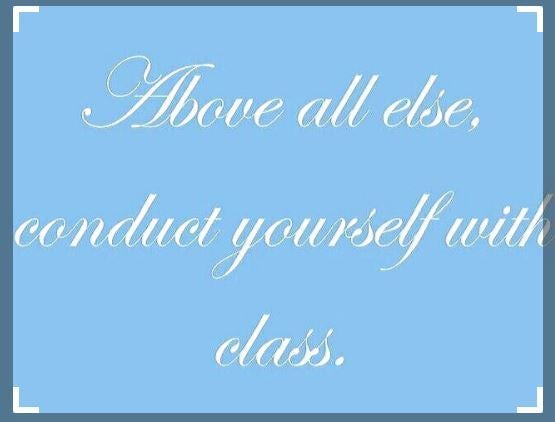 When we woke up in the morning, the coffee was already brewing (I would later learn an automatic coffee machine with hazelnut flavouring was the secret to the morning warmth).
Aside from her excellent southern hospitality – she was total old school. In all the right ways. And now, as a 30 something who is trying to figure out how best to do life (and marriage) I realise I was given a wonderful role model, who displayed all the southern grace qualities frankly, you don't see enough of now-a-days.
So, in honour of the old-school southern ways and my lovely Aunt Sandra, here are some of things I learned from watching an aunt who lived life well – and we could all learn a thing or two that could help us manage life today.
1. Your home represents your life – get that together first. Bill Gates once said 'If you want to change the world, clean up your room first'. Aunt Sandra knew this. Her house was always 'people ready'. I wish I could say the same of my home, but sometimes the domestics are the last thing on my list – but for her, she knew if her home life was in order, things would more easily fall into place. She wasn't stressed if there were visitors, she always seemed ready for them, because her home life was in order. Everything had a place (and she changed her décor for winter and summer, which I was thought was so grown up and cool).
2. Honoring your spouse means putting them first - My aunt and uncle were married, happily for 50 years. My uncle travelled a lot in his job. When he was home, she would bring him breakfast in bed. I scoffed when I first heard this and I can hear the feminists screaming. But actually, she made sure he felt loved and cared for – and this was a routine that worked for them. I spoke to her on the phone once and asked for advice – my husband hates breakfast, and I work full-time: 'How can I 'honor him' in the same way??', I asked. She just laughed and said 'You'll work it out. Just make sure he knows he's needed and appreciated'. Find out what works for you, but remember to put them first, not just when there's 'time' to do it.
3. Serve others first – every where we went, every family gathering we had, she always served other's first. When we would come, she would have food ready and ask what our plans were and would plan her day accordingly. When we first moved to Australia (far away from our little town in Georgia) she spent a ridiculous amount of money to make sure we had a box full of our favourite American cereals to open up on Christmas day. We were so homesick, and her thoughtfulness brought so much joy into what otherwise would have been a very hard day (I don't want to mention the fact that we made ourselves sick eating all the cereal in one day, but it was awesome) - her thoughtfulness was truly second to none.
4. Stay in your lane – she was the host, the bringer-together-er… she didn't try to be what she wasn't and really just did what she loved to do. They say when you follow your purpose there is a joy and a flow – which is what I felt when I was around her, because she was doing what she loved, being with who she loved and serving those around her. That was her thing, it made her happy and she was so good at doing it.
5. Keep your ship tight – Sandra always had time for family. I realise now that's because she kept her inner circle tight. This is a trait of some of the most successful people – in life and in business. She was protective of her family and who she let in her circle. This is also about managing your 'energy leaks' – she kept her best self for the people she loved the most – which is no easy feat in today's world.
6. She always did the right thing – for her and her family. She wasn't perfect ( no one is) but the more I reflect on what I loved so much about this woman was how I felt calm and 'home' whenever she was around. She was the perfect organiser and knew how to accommodate people effortlessly. There was grace in everything she did and while I hope that some of those traits rubbed off on me, I have to say that she was a woman who made a commitment to live well and serve her family. She didn't let anything or anyone get in the way of that. It's so easy today to be distracted by people and things that aren't relevant to us, but it's a timely reminder to only spend time and energy on things and people that are important to you (and your purpose).
In the end, everything she did was out of love for those around her. And she was so loved in return. Which is what it's all about.
Thank God for the aunt's and uncles who taught us life lessons just by being themselves – openly and freely.
No matter how much 'progress' is made in the world, it's reassuring to know that these classic traditions still work and are still needed - even now more than ever. Aunt Sandra would be so pleased.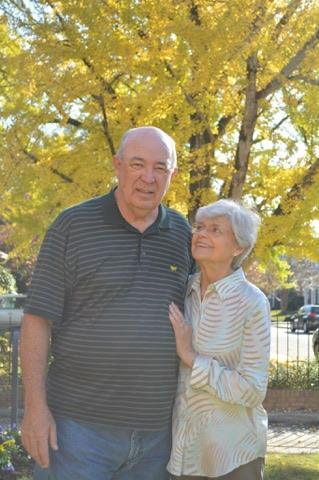 Rachel Reva is a blogger and success coach for women. Originally from Georgia, she currently lives in London with her Australian husband. When she isn't writing, coaching or stalking Oprah she is planning her next European holiday. You can join her mailing list here.
REAL LIFE. REAL NEWS. REAL VOICES.
Help us tell more of the stories that matter from voices that too often remain unheard.
This post was published on the now-closed HuffPost Contributor platform. Contributors control their own work and posted freely to our site. If you need to flag this entry as abusive,
send us an email
.