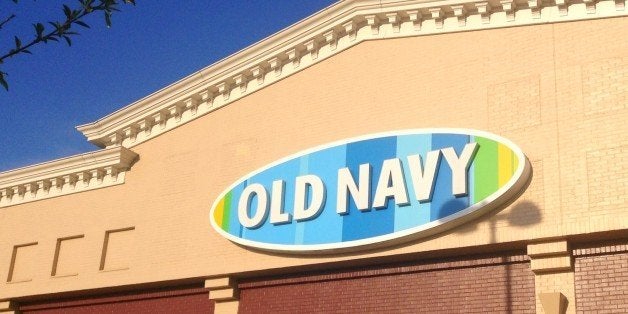 A petition on Change.org that has gathered over 16,000 signatures states that Old Navy charges $12-$15 more for plus-sized women's jeans than for "regular" sizes, but does not do the same for men's plus-sized jeans. The petition was first reported on by BuzzFeed.
It's not uncommon for a company to charge more for plus-size clothes. In the past, companies have justified higher prices for larger clothing items by saying the extra fabric costs manufacturers more. But this wouldn't explain the disparity in Old Navy's pricing of plus-sized clothing for different genders.
A spokeswoman for Gap, which owns Old Navy, said that women's plus-sized clothing costs more because it has special features that men's apparel doesn't.
"Old Navy is proud to offer styles and apparel designed specifically for our plus-size female customer, which includes curve-enhancing and curve-flattering elements such as four-way stretch materials and contoured waistbands, which most men's garments do not include," Gap spokesperson Debbie Felix told The Huffington Post in an email Tuesday.
"This higher price point reflects this selection of unique fabrics and design elements," she added. (Gap spokeswoman Liz Nunan gave an identical statement to BuzzFeed).
"This overtly discriminatory pricing policy indicates sexism and sizeism on the part of Old Navy that is unfair to women of size and unacceptable to me as a consumer of Old Navy's products," the Change.org petition says.
A look at Old Navy's website confirms that the company charges plus-size women more for the same item than the "regular" size, at least some of the time.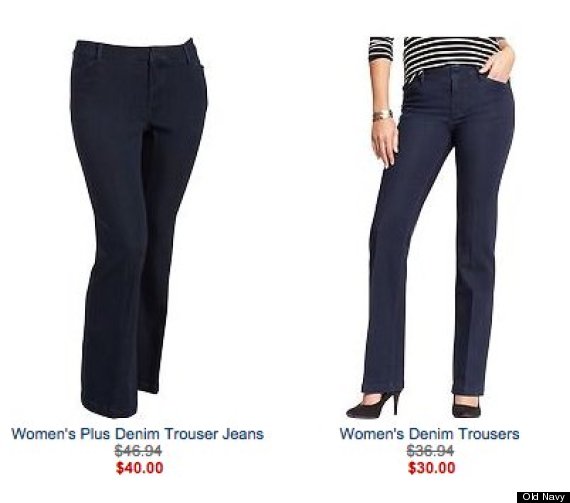 But for men, a pair of "Men's Premium Slim-Straight Jeans" is the same price whether or not you purchase the plus size.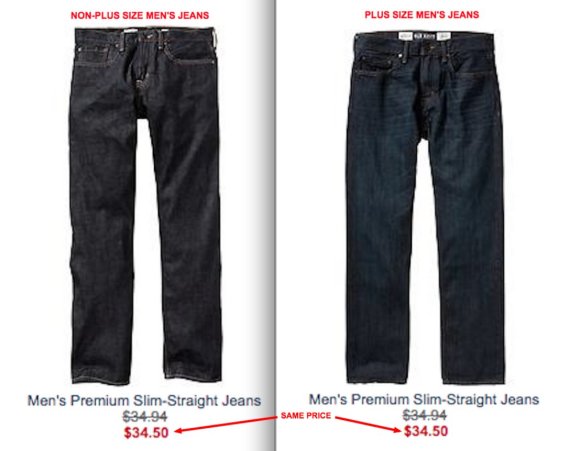 Related
Popular in the Community