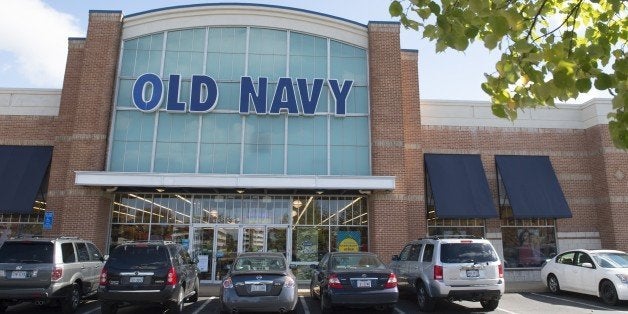 All Renee Posey wanted was to buy some pants at OldNavy.com. Now, she's talking with Old Navy executives to try and change the way the store sells and prices its plus-size line.
While perusing Old Navy's website earlier this month, Posey, who works on a mental health crisis response team in New York state, discovered that the apparel brand was charging extra for plus-size women's clothes, but not for plus-size men's clothes. Some of the plus-size women's trousers were priced at $10 or more above their smaller counterparts. Men's pants, in contrast, were all the same price, no matter the size.
"It absolutely struck a nerve with me," Posey, 34, told The Huffington Post. "As a plus-size woman, I've always been fine paying more for clothing, but then when I saw the men weren't paying more, that just doesn't hold water."
With modest expectations, Posey posted a petition on Change.org. She figured that some friends would take notice and sign it. But in just over one week, the petition racked up nearly 100,000 signatures, and many customers started speaking out against what they saw as a double standard.
She had Old Navy's attention.
Earlier this week, Posey hopped on a conference call with three senior executives from Old Navy and Gap, Old Navy's parent company. She tried to convince them to change their plus-size policies.
The company explained in a statement to HuffPost and other media outlets that it charges more for women's plus-size clothes because of extra features -- stretch materials and contoured waistbands -- that aren't added to menswear.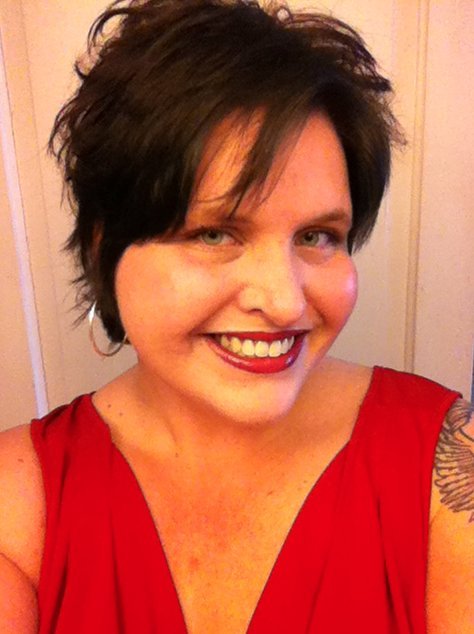 Renee Posey is fighting Old Navy over plus-size clothing prices. (Photo credit: Renee Posey)
"These clothes are specifically designed and manufactured to fit and flatter our valued customers," said Debbie Felix, a spokeswoman for Old Navy. "While we don't make more money on our plus-size line, our plus-size clothes cost more because we invest more in them."
Plus-size clothing is hardly a niche market. A large share of American women wear plus sizes -- generally size 14 or 16 and up. In the U.S., the average woman age 20 and over has a 37.5-inch waist, according to data released in 2012 by the Centers for Disease Control and Prevention. Old Navy's plus-size catalog begins at 37.75 inches.
The plight of the plus-size shopper is well-documented. According to a 2012 report from research firm NPD Group, the majority of plus-size women say they have problems locating the clothing styles they want, and that it's hard to find garments that fit correctly. Some larger shoppers have described feeling limited to specialty shops, like Lane Bryant and Torrid, for all their clothes.
Recognizing this, mainstream fashion retailers for the past few years have been trying to accommodate more plus-size customers. Fast-fashion juggernaut H&M launched its plus-size line, H&M+, in 2012. Forever 21 added plus-size clothes under the F21+ moniker to cater to larger teens. Even Abercrombie & Fitch, long criticized for shunning bigger shoppers, has begun to sell some plus-size clothes. But the movement hasn't spread enough to satisfy many plus-size shoppers who've long felt ostracized.
"Plus-size women want fashion," said Posey. "But I think a lot of retailers are missing the mark."
Plus-size clothes are often pricier than their smaller counterparts. Clothing companies have argued that the larger items require more fabric and need to accommodate a wide variety of body shapes, thus costing more money to make. Separate plus-size lines can allow for hiked prices, but some brands sell extended sizes without making the distinction. The Gap brand, for instance, offers some XXL women's clothing that could be considered plus-size for the same price as smaller garments.
"Producing a plus-size piece of women's clothing is operationally more complex than simply making an article of clothing bigger," said Margaret Bogenrief, the founder of boutique financial advisory firm ACM Partners, which offers retail consulting. "Patterns must be changed and machinery reset before the production line begins."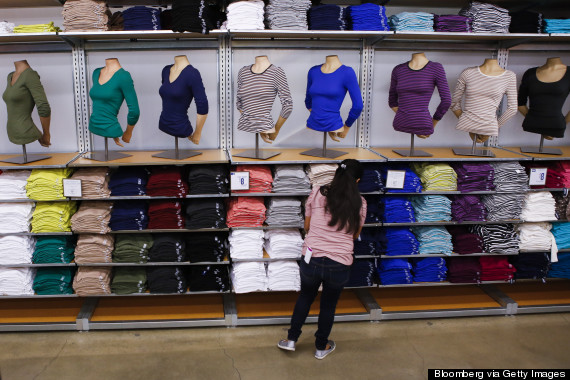 An employee organizes clothing at an Old Navy Inc. store in Santa Monica, California, U.S. (Image credit: Patrick T. Fallon/Bloomberg via Getty Images)

Old Navy only carries plus-size clothes online -- the physical stores stopped carrying larger sizes in 2007 and have stopped accepting returns on plus-size clothes purchased at the website. Plus-sized clothes must be mailed back. Most regular-sized Old Navy clothes purchased online can be returned at a store.
Posey said that during the call, she asked Gap to start putting together a plan to address the concerns of customers who've communicated with her about what they want. They want Gap to re-evaluate its prices for the plus-size women's line, Posey said she told Gap. They want to be able to return plus-size women's merchandise bought online to stores. And they want a bigger selection of trendy pieces in the plus-size department.
But Posey hung up the phone dissatisfied, she said, because the executives didn't promise any concrete changes.
"I appreciate that they're trying to work with us," Posey told HuffPost after the call. "That's a good thing. But I really think they need to take some action."
Old Navy declined to comment on the meeting with Posey.
Discouraged but not defeated, Posey plans to amp up the pressure. She's encouraging her supporters to light up social media and borrow an Old Navy hashtag to make the statement: "Discrimination is not #OldNavyStyle."
"I am in awe of the power that so many voices can have when they speak up in unison!" Posey wrote to supporters of her petition. "If we continue, if we keep talking about this and not letting up, Gap Inc., and through them, the rest of the industry, will have to listen."
Calling all HuffPost superfans!
Sign up for membership to become a founding member and help shape HuffPost's next chapter
BEFORE YOU GO
PHOTO GALLERY
Most Hated Companies In America