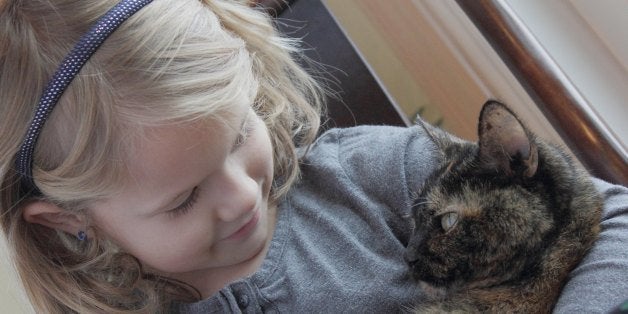 For many, the death of a pet can be akin to the passing of a close family member.
"Owning a dog always ended with this sadness because dogs just don't live as long as people do," John Grogan, author of Marley and Me, wrote in a memoir about his infamously misbehaving pup.
But one photographer in Portland, Oregon, hopes to ease the inevitable hardship associated with a dying four-legged friend. Kristin Zabawa, a former zookeeper, began shooting what she calls "SoulSessions" to give pets and their humans a chance to say goodbye to each other.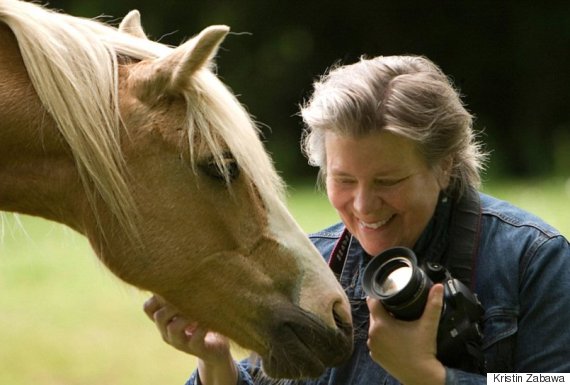 Kristin Zabawa.
Zabawa said she first saw what a "good death" could be when her father-in-law chose to die at home "the way he wanted to," rather than in a hospital. Shortly after, she began volunteering her skills at hospice centers, taking photographs of people with their pets. She later came into contact with the International Association of Animal Hospice and began advertising similar sessions to help healthy pet owners deal with the impending loss of ailing animals.
The shoots -- which Zabawa provides for free -- begin with a visit to a subject's home, where she tries to capture the everyday but powerful bond shared between human and animal.
"I go with the flow of the person there and also the animals," she said. "It's like meeting a human. I just open myself up completely to the moment and what the moment will bring for the person and for the animal."
Zabawa has shot dozens of cats and dogs with their humans since she began the project five years ago, and the response has been tremendous.
One of her clients, Jan Hollis-White, reached out to Zabawa shortly before her dog Josie died. Hollis-White told HuffPost the experience was "beautiful" and the photos "captured looks and feelings" in Josie that were perfectly emblematic of their relationship.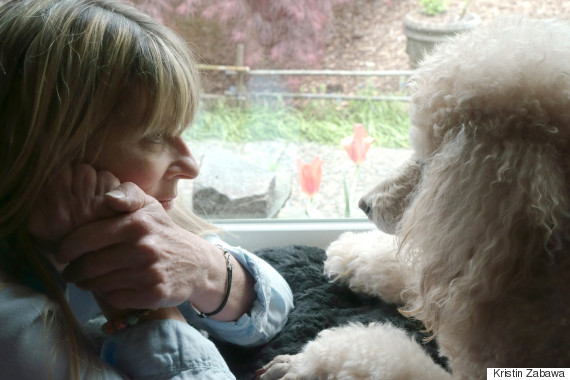 Jan with her dog Marie, who was also photographed by Zabawa.
"The photography session is so intimate and so beautiful and so respectful," Hollis-White said. "When you make that call, it's because you know your animal is soon-dying. To acknowledge that and say yes it's happening is really powerful, and I know that [the experience] will be treasured afterwards for sure once the family loses the pet."
Zabawa is raising money to turn SoulSessions into a full-fledged nonprofit so she can help more loving pet owners, either with her camera or through connections with local photographers. She hopes to get the word out that this is something animal lovers can ask for to honor their bond and help deal with the painful process.
"People tell me 'You just really caught the soul of my cat or dog. I can see their personality, I can see the bond that we share, the love that we share,'" she said. "These animals are their family."
Take a look at some of Zabawa's stunning portraits below.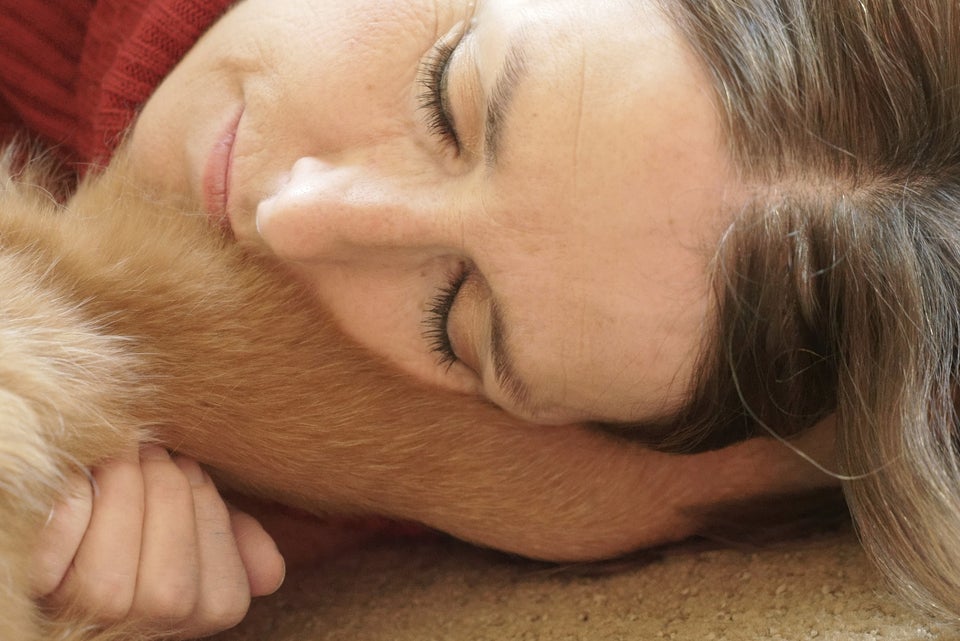 SoulSessions
Popular in the Community