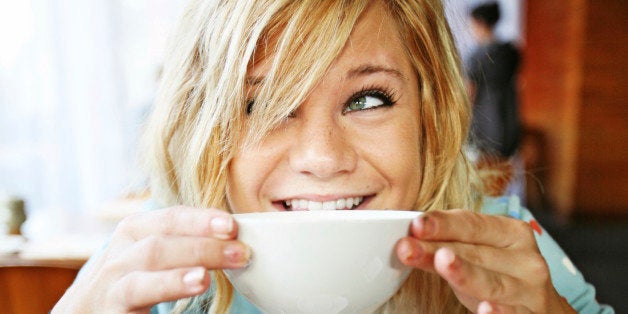 Nothing says comfort like a warm and hearty soup. This Old School Pasta Fagioli recipe will fill your home with Italian aromas that will make you think you have been transported to Italy. Its classic flavors will satisfy the healthiest of appetites while providing a good source of protein and fiber.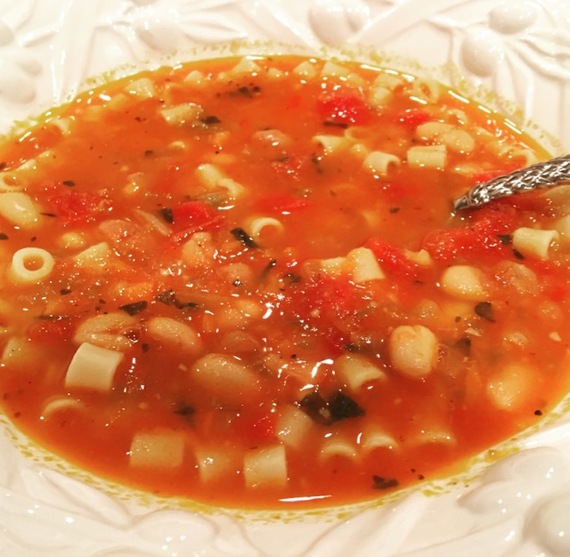 Ingredients:
(Makes 3.5 quarts or 14 cups)
1 tablespoon extra virgin olive oil
2 smoked ham hocks
1 ½ c water
2 teaspoons garlic, chopped
2 parmigiano reggiano rinds
1 dried bay leaf
2 sprigs rosemary
½ onion, finely chopped
2 small carrots, finely chopped
1 large celery rib, finely chopped
salt & pepper, to taste
1 quart chicken broth
1 (15.5 oz) can cannellini beans, drained and rinsed
1 ½ c tomato sauce
1 (14.5 oz) can diced tomatoes
1 lb ditalini (depending on preference, you may want to cook more)
parmesan cheese, freshly grated, to taste
1. In a large pot, heat olive oil over medium heat. Then add ham hocks, water, garlic, reggiano rinds, bay leaf, rosemary, onion, carrots, and celery; season with salt and pepper.
2. Stir occasionally and simmer on low heat for 15 minutes.
3. Add chicken broth, beans, tomato sauce, and diced tomatoes.
4. Bring soup to a boil. Reduce heat and simmer for 45 minutes.
5. Cook ditalini according to package directions; drain and set aside.
5. Prior to serving, remove ham hock, bay leaf, and rosemary sprig.
6. Divide pasta into soup bowls, ladle soup over pasta, and top with freshly grated parmesan cheese.
Would you like Personal Nutrition Coaching from your mobile device? Try the 24_7 dietitian app today!