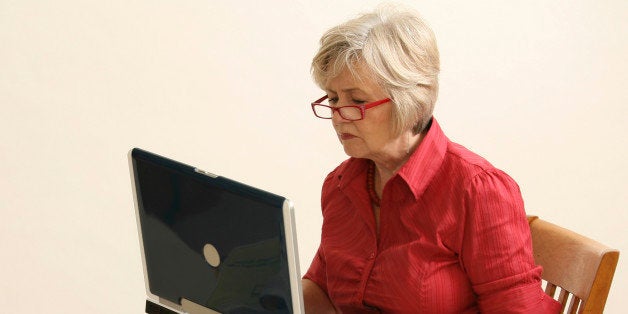 His online photos brought forth feelings of instant love. I don't remember having such a strong response since I was a teenager. He had such an expressive face, I was fascinated. In one photo he was almost sneering. Uh oh, I thought, the bad boy but, this was quickly offset by another where he looked just like an angel.
Admittedly, that was the perfect formula for teenage love but, not so for a 60 something year old woman. I knew I was being superficial. For all we tell ourselves about the seasoned love we desire: the shared values and deep communication, the reciprocity of loving support, the partnership which enhances our contribution, here I was falling head over heels. Love at first sight.
We had little communication. We spoke different languages. He understood very little English and I was unfamiliar with his. More photographs arrived. Each one touched my heart. We skyped.

I'd like to tell you that I was able to stabilize in the consciousness of my deepest, widest, most mature self; containing those feelings until I knew more about him. But, that didn't happen. I was doing just what I spoke of not doing on HuffPost Live.
I was creating a fantasy before ever meeting. In that HuffPost Live panel with Joan Barrett and Ken Solin, we discussed what online dating was like for the older person. I'd spoken of one of the greatest pitfalls of online dating: creating a fantasy before a meet-up from bits and pieces of photos, emails and phone conversations.
While the panel was featured as Mature Online Daters Tell All, we barely touched the surface of this phenomenon. There was one tidbit that would have been ironic to speak of but wasn't discovered until after the call. A friend recognized a panelist as someone I'd gone out with on one of my first online dates. I've matured considerably since those early days yet, here I was experiencing love at first sight.
Reading this, friends may be aghast, believing that savvy me may be falling for one of those online scams. Each time a younger man messages me on a dating site, an automated message is generated warning not to send money. He was a younger man, much younger. I didn't send money. I do admit to sending him gifts, quite a few. It was an act of joy. The oxytocin was flowing. I was bonding long before we ever met in person. Meet we would, I booked a flight to London.
Women are cautioned to meet first in public places but, upon arrival, I threw caution to the wind. After an 11-hour flight, heart racing, I arrived at his door. It was opened by a very beautiful young woman. Gasping yet, my friends? Let me reassure that you won't be receiving any anguished emails stating I'm stranded in London scammed by a younger man, please help. Send money.

My younger man, even more gorgeous than his photos, was in the loving arms of his mother. One glance at my newly born first grandchild and I knew it was true love.
Welcome to the world, Jack. Your grandmother is an April Fool for you.
Calling all HuffPost superfans!
Sign up for membership to become a founding member and help shape HuffPost's next chapter