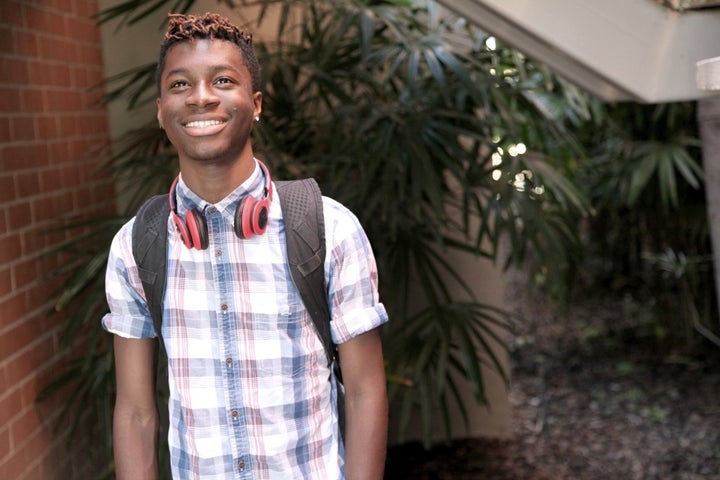 Every day, teens age out of the foster care system and for most of them, the future can be filled with uncertainty. Statistics show that one in five will be homeless after the age of 18. In this RaiseAChild "Let Love Define Family®" series installment for Huffington Post Queer Voices, contributing writer, Eric Criswell, finds hope for Southern California foster youth in the unique employment and mentoring program of Extraordinary Families.
Lontho is one of those people that everyone wants to be around. He is full of energy and optimism that fill any room he enters. Your initial impression of him is that he doesn't have a care in the world and that life has been good for this young man of 18 years. As is most often the case, first impressions can be deceiving.
Born in Pennsylvania, as an infant Lontho went to live with his grandmother in Sierra Leone. Never fully bonding with his family or community in the African country, he returned to his birth family in Philadelphia as a young boy, only to face physical and emotional abuse. Shortly thereafter, he entered the foster care system where he was moved through numerous foster families, never truly feeling like he belonged anywhere.
The older he became, the less likely it would be for Lontho to join a permanent, forever family. But this teenager never lost hope in himself or his situation. He had recently confided in friends that he was gay, and even reached out to his birth parents to tell them. Lontho remembers they were not supportive, stating, "They definitely were not cool with it, and I think that if I had actually been living with them, they would have kicked me out."
Lontho had a child advocate in the foster care system who was very excited for him to meet a prospective adoptive family. She had just placed a young boy with a gay couple and believed they would be a perfect fit for Lontho, and she was right. Within a matter of weeks, Lontho moved in with his new dads and adopted baby brother.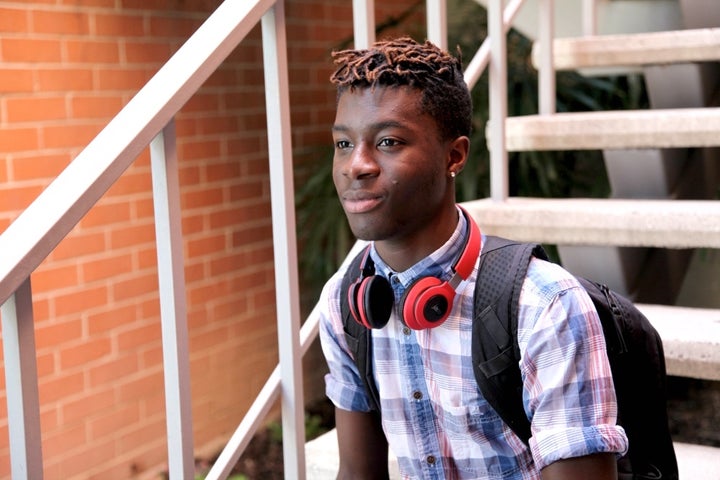 "Me and my brother know we have been given much," Lontho said. "We may have had a crappy beginning, but now we have the opportunity to make it better!"
His dads are a constant source of encouragement to Lontho, and fully committed to helping him realize his full potential. Recognizing how disruptive frequent moves in foster care can be for a youth's development, his fathers saw the urgency in providing a stable home and establishing a foundation to enable Lontho to flourish and become the amazing young man he is destined to be.
Besides a strong family structure, Lontho has benefited from the support of the Unlimited Possibilities for Youth (UP4Youth) program, operated by Extraordinary Families, a Los Angeles based non-profit foster family, adoption, and advocacy agency. Extraordinary Families created UP4Youth to assist current or former foster youth (ages 16-24) with employment, education planning, and mentorship. When Lontho enrolled in UP4Youth, his primary goal was to secure a job. Like so many foster youth, Lontho had never worked and was concerned about his lack of experience. Through UP4Youth, Lontho has learned valuable life skills to prepare him for success in the workforce.
According to Isaac Casas, Program Manager for UP4Youth, "There are other organizations that do similar work for foster youth who age out of the system, but we are unique because we utilize community volunteers as mentors to focus specifically on the education planning and employment goals that the youth set for themselves."
Lontho now works at an ice cream shop and is learning so much about responsibility, and the joys of receiving a paycheck.
"UP4Youth has definitely given me so much, especially confidence that I could actually find a job and keep it," Lontho said. "My goals for the future are to become a psychologist because I think the human mind is incredible! I also want to do something in the arts, and I am actually writing a book now and hope to have it done soon. I know I am all over the place, but I have so many passions and now I feel I can work on all of them."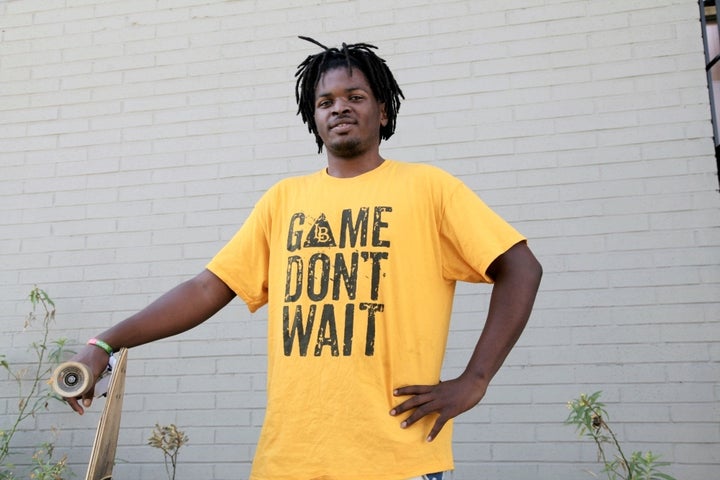 Steven is a 20-year-old young man who grew up in foster care. He knows firsthand how difficult life in foster care can be, and that many kids who age out find it difficult to get any services at all. Because of his age, he would have aged out of assistance and services provided by the foster care system and might have become a statistic on the streets of Long Beach, CA.
"The UP4Youth program helps me build my experience and confidence," Steven declared.
One barrier preventing youth from receiving needed services is that some choose not to identify as former foster youth once they age out of the system.
"Very few will admit they are foster youth," Steven explained. "A lot of youth don't have the best stories to tell so they don't speak about it at all. It's not a fun lifestyle to live with bags always packed and moving around, so youth don't admit it much or admit they need help."
Steven is very self-aware and knows that he started from a disadvantage.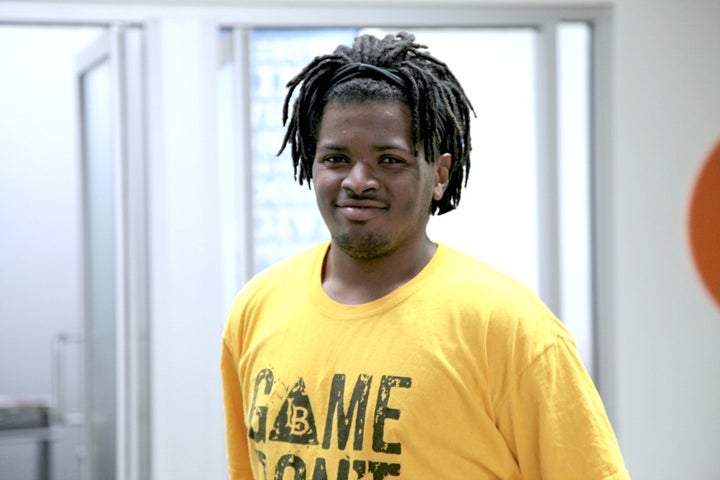 "My biggest challenge is not coming from a strong family foundation," Steven admits. "I've never had anyone provide the basics in life or education. I've had to provide all of that on my own. But this program really has saved my life."
Isaac beams when talking about how far Steven has come. "I know he will go far. He has the drive to make it happen. We provide the encouragement and the tools, but he will make it happen for himself. There is so much potential in foster youth, even as they grow older, and we are here to make sure that their light can shine."
Through UP4Youth, Isaac is in constant contact with both Steven and his employer to make sure that Steven is doing the work, showing up on time, and learning the life skills he needs to survive.
According to Isaac, "The biggest need for these older youth who are aging out of the system is support. Many come to us not knowing anything other than simple survival skills. We give them the guidance for life skills that will really make a difference. Along the way, our program also shows them that someone actually cares about them and where they are going in the future. This makes all the difference."
Have you thought about building a family through fostering or adoption? RaiseAChild is the nationwide leader in the recruitment and support of LGBT and all prospective parents interested in building families through fostering and adoption to meet the needs of the 425,000 children in the foster care system of the United States. RaiseAChild recruits, educates and nurtures supportive relationships equally with all prospective foster and adoptive parents while partnering with agencies to improve the process of advancing foster children to safe, loving and permanent homes. Take the Next Step to Parenthood at www.RaiseAChild.org, or call us at (323) 417-1440.
Calling all HuffPost superfans!
Sign up for membership to become a founding member and help shape HuffPost's next chapter