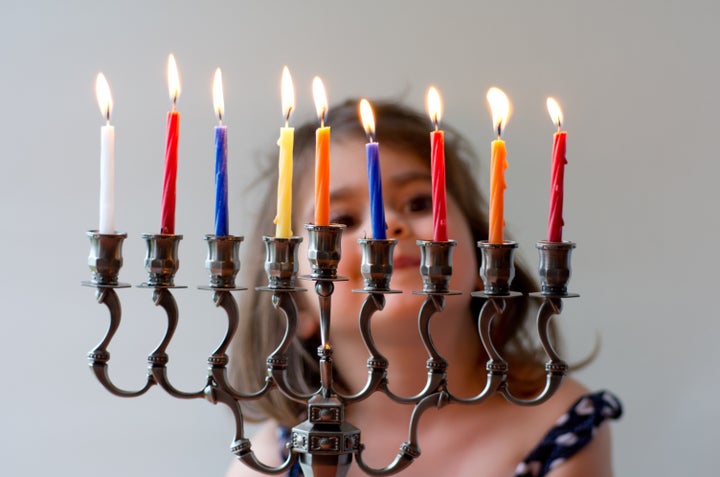 Back when I was serving as editor of my college Jewish newspaper, one of our staff members wrote an article about making the Alpha Epsilon Pi (AEPI) Jewish fraternity more Jewish – namely through increased religious observance. Frat brothers celebrating Jewish holidays, attending Shabbat services, and wrapping tefillin were the obvious ways by which to cement Jewish identity, he wrote.
Our faculty advisor told us this view was misguided.
"Being Jewish used to be like being Italian," he counseled. "It was a kind of food, a way of speaking, a language. A culture. Religion was only part of a broader way of life."
Yet these findings should also be taken with a grain of salt: while the results are clear for the current members of American Jewry, future generations may be thinking differently.
First, there are the Orthodox. Nearly half of the Orthodox Jewish population surveyed by JPPI based their Jewishness on religion — about 3 times more than their non-Orthodox peers. Given the sweeping tides of assimilation, intermarriage, and decline in affiliation among Reform and Conservative communities, Orthodox Jews will play an outsized role in shaping Jewish identity in years to come, and may do so sooner than one would think.
Second, and to my newspaper colleague's point, young American Jews may assume finding Judaism is about finding religion. The younger someone was, the less likely they were to rate the highest score of "5" (on a 1-5 scale) for Peoplehood/Nationality as a primary component of Jewishness. That number dips all the way down to 25% among 18-19 year-olds — half the percentage of those in their grandparents' generation. For young Jews, simply being a "member of the tribe" no longer carries its traditional pull.
As Jewish daily life becomes less concentrated and more diffuse, it only makes sense that views of Judaism would narrow, and young Jews would see religion as their only avenue towards Jewishness. But to borrow from my former faculty advisor, that perception is incorrect.
Cross-published in The Jewish Daily Forward.
Related
Popular in the Community