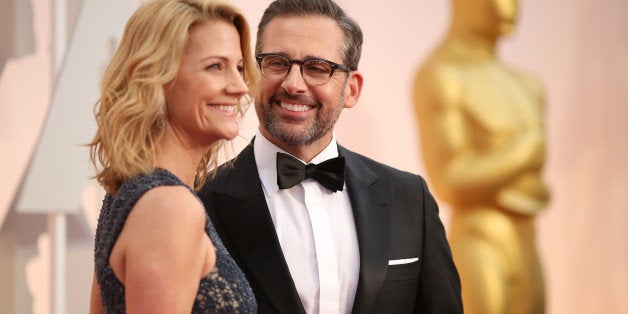 At the 2015 Oscars, a lot of eyes were on "Fifty Shades of Grey" star Dakota Johnson, whose date was her movie star mother, Melanie Griffith. The 25-year-old looked stunning in an off-the-shoulder red Saint Laurent gown. But Griffith, 57, didn't look too shabby herself in a très chic all-black ensemble.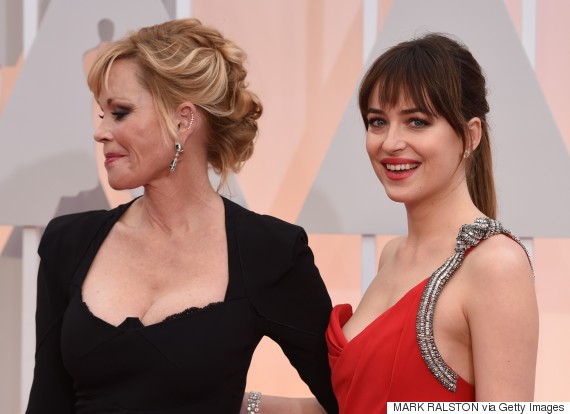 Besides Griffith, a lot of other esteemed post-50 celebrities, including two of our all-time fashion favorites -- Julianne Moore and Meryl Streep -- looked exceptionally gorgeous, in spite of the Hollywood rainfall.
Here are just a few of our favorite post-50 celebs at Sunday night's Oscars. What was your favorite look? Let us know in comments.
Julianne Moore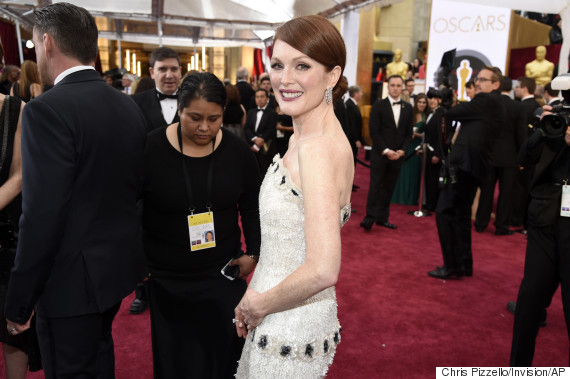 Moore, 54, is undoubtedly the queen of the red carpet and never misses the mark on what's trendy. Moore often opts for bright colors to complement her complexion and trademark red hair, and she certainly doesn't shy away from daring styles, like the metallic, feathery showstopper she wore at this year's Golden Globes. She didn't disappoint Sunday, wearing a strapless sequined Chanel gown and Chopard jewels.
Robert Duvall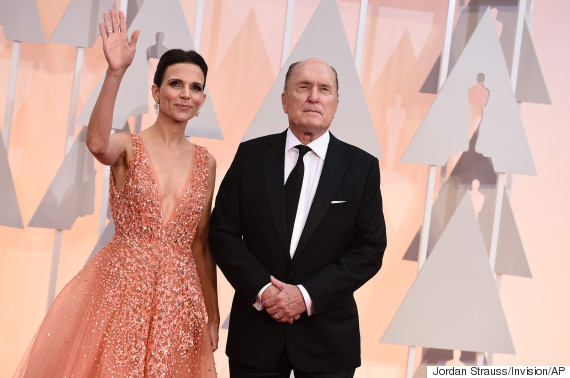 At 84, Duvall has attended his fair share of awards ceremonies. The Best Actor winner for 1983's "Tender Mercies" looked extremely dapper on Sunday night, wearing a classic black tuxedo and black tie. In January, he made history by becoming the oldest supporting actor nominee ever for his performance in "The Judge."
Meryl Streep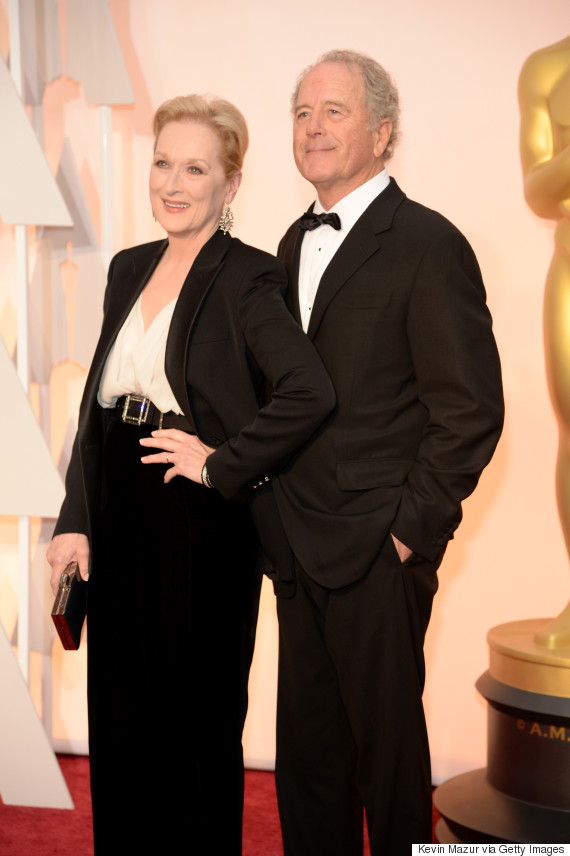 With Queen Meryl, 65, we always know what to expect. Graceful neutral tones, a soft hairstyle, minimal accessories -- and always a figure-flattering silhouette. Streep just knows her body and what works with it and though you might not see her in the season's latest and trendiest outfit, her red carpet looks are always sophisticated. On Sunday night, Streep looked enchanting in a graceful skirt and blazer set.
Steve Carell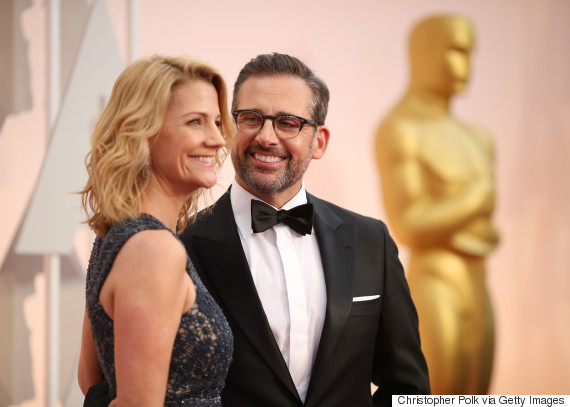 When it comes to men, a tux is pretty standard, but things like hair and accessories can make all the difference. Carell, 52, has been rocking some impressive scruff lately and somehow it's the perfect accompaniment to his red carpet look. On Sunday night, the star of "Foxcatcher" was praised by actress Emma Watson for wearing #HeForShe cufflinks to the Oscars in support of gender equality. (Incidentally, Carell's lovely wife, Nancy, looked pretty darn good herself.)
Oprah Winfrey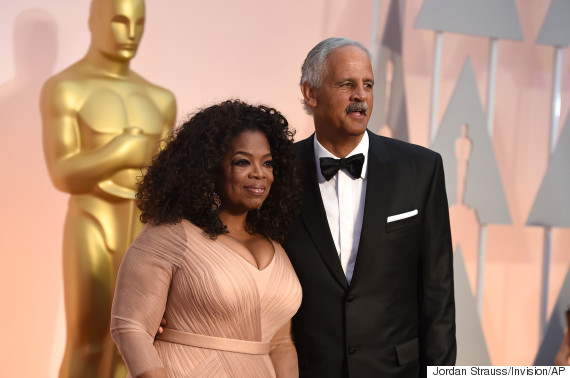 Not only is Winfrey an actress, philanthropist and international personality, she also is an expert at dressing right for her body type. Over the weekend, Winfrey, 61, practiced her lines on the Oscar stage wearing a smart, cream-colored skirt and matching sweater. On Sunday night, Winfrey wowed in a custom rose-colored Vera Wang Collection gown.
Michael Keaton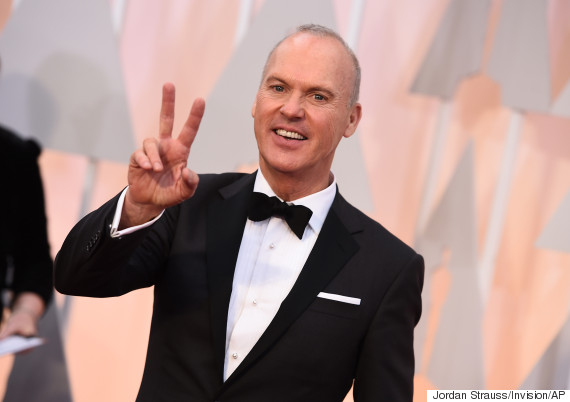 In 1988, Keaton, 63, caused a stir with the graphic, fitted suit he wore in Tim Burton's "Beetlejuice." And then, of course, there were all the Batsuits he wore in Burton's "Batman" films. On Sunday night, though, the "Birdman" star toned it down, wearing a suave black Ralph Lauren tuxedo.
J.K. Simmons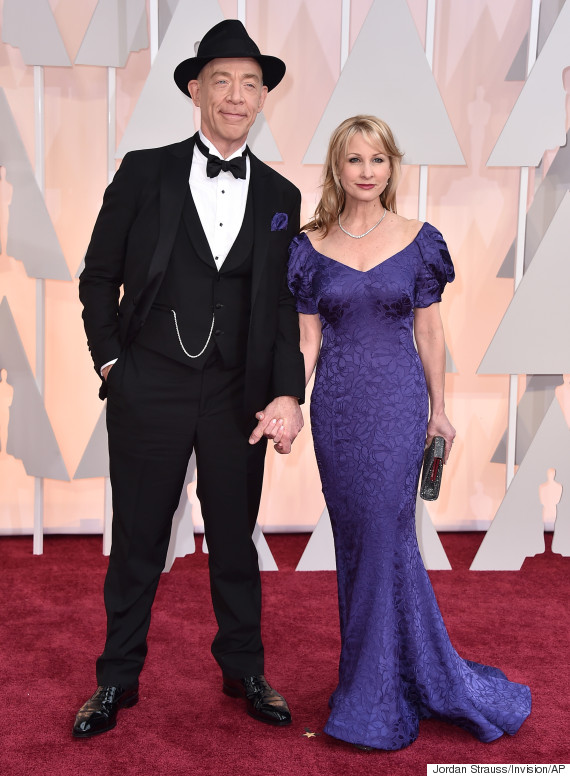 Simmons, 60, enjoyed a spectacular night, winning a Best Support Actor award for his performance in "Whiplash." And he looked good doing it, wearing a black tuxedo and matching hat.
Before You Go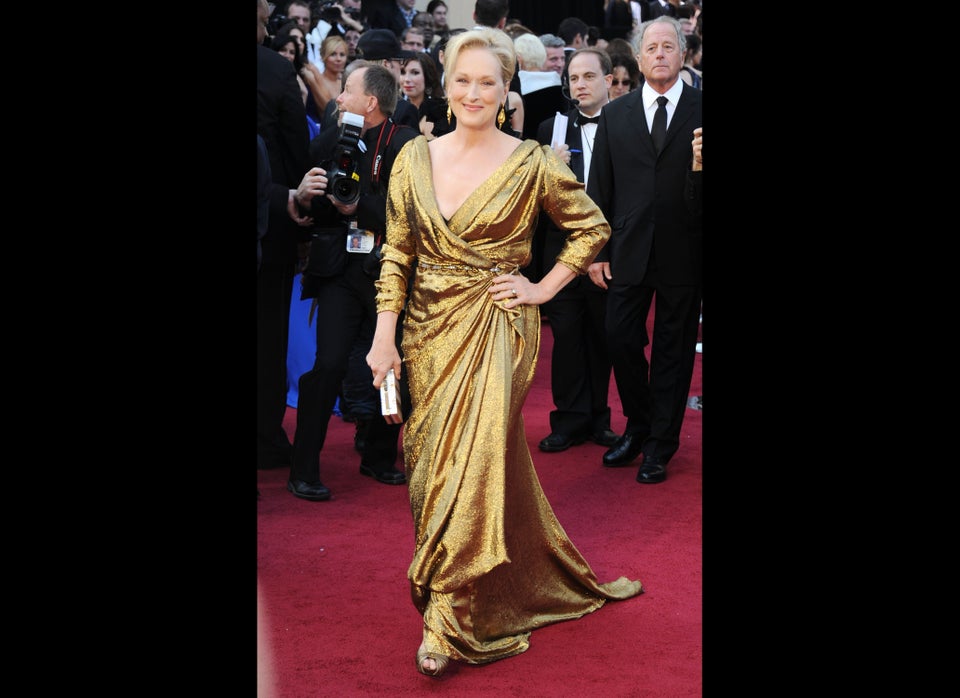 Oscars Red Carpet: Post 50s
Popular in the Community