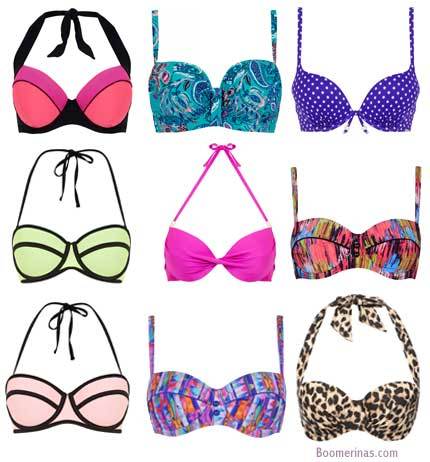 I really think I've got enough to worry about as the number of birthday candles on my cake soon reaches 69.
First it's adjusting to the sagging pouches of skin adorning each side of my mouth -- then it's the dark circles under my eyes. Add to that, cocoa brown age spots on my checks and slight loss of hair follicles on the right side of my forehead and more significant loss on the crown of my head.
And that's only from the neck up.
I really think I've got enough to worry about: Terrorist attacks. Airport security. The upcoming conventions. The Zika virus. Freak thunderstorms killing campers. But here's another little tidbit to stress about in the summer months: BIKINIS.
Bikinis didn't hit American shores until the 1960's -- about the same time I was a teenager. I admit I bought my share of gingham, velour, and wildly printed skimpy tops and bottoms. But somehow, over the years, childbearing and child rearing relegated my bikinis to the Goodwill Box.
And even though I pride myself on keeping up with trends, I never realized the ubiquitous bikini was still a viable option for my age-banded group. Apparently not all us aging baby boomers are embracing more modest swim attire -- many are still wrapping themselves in strings and things.
After all, I reason, what woman over 50 would even have a strong enough streak of masochism to propel her to the bathing suit rack in the first place -- much less into the dressing room? In the privacy of my own bedroom, I peruse catalogs showcasing models with flawless bodies flaunting the newest abbreviated staple in swimwear. It's hard to take.
And who are these people kidding? What sane, functioning woman over 50 would expose herself to the shocking reality of seeing her tush, midriff, back of thighs, front of thighs, upper arms and shoulders fully exposed in front of the mirror? And how about the public scrutiny of actually wearing a garment the size of a Cracker Jack box outside the confines of her home?
It seems I am in the minority. Not only is the bare-it-all bathing suit embraced by young women my nieces' ages, but it's being embraced by those women who were in junior high school when The Beatles debuted on the Ed Sullivan Show. My contemporaries.
Okay, I understand that liposuction, breast implants and the fitness trend has sculpted many middle-aged female bodies so they appear more trim and slim than their mothers and grandmothers did at their same age. But a bikini?
I have a creeping reluctance to expose my body to the world. I want a little cover. A little mystery. A little protection. A little help. A little skirt.
But I'm not turning away from all trendy apparel. Tummy-tucking, oversized undies are making a ubiquitous entrance into the undergarment fashion scene. Sarah Thomkins, of British retailer Marks and Spencer, called these briefs "flattering for the tums and buns." And I intend to buy those little buggers by the truck full.
Too bad I can't wear one under a leopard print bikini or even under an orange crocheted one. Come to think of it, maybe I can. I could call is "a girdled bikini brief" and the brief itself could come in different flesh tones. Perhaps it will start a hot, new trend among the baby-boomers-who-think-they-will-never-get-old group.
PS: A French engineer invented the bikini in 1946 while running his mother's lingerie business. He named his new swimsuit design the bikini, in hopes that its revealing style would create an "explosive commercial and cultural reaction" similar to the 1946 nuclear explosion at Bikini Atoll -- an island that is part of the Marshall Islands. When I learned this fact, I almost lost my cookies. In light of today's ever mounting terrorist attacks and escalating worldwide violence, it's hard to imagine any designer capitalizing on nuclear bombing power to sell an article of clothing.

Iris is available to speak on a variety of topics, focusing on self-help, self-improvement and self-empowerment. For more information, contact her at irisruthpastor@gmail.com
If you want more information about Iris's forthcoming book Tales of a Bulimic Baby Boomer, or to sign up for her weekly newsletter, visit www.irisruthpastor.com or follow her on Twitter @IrisRuthPastor.
PHOTO GALLERY
Milestones Through the Years
Calling all HuffPost superfans!
Sign up for membership to become a founding member and help shape HuffPost's next chapter