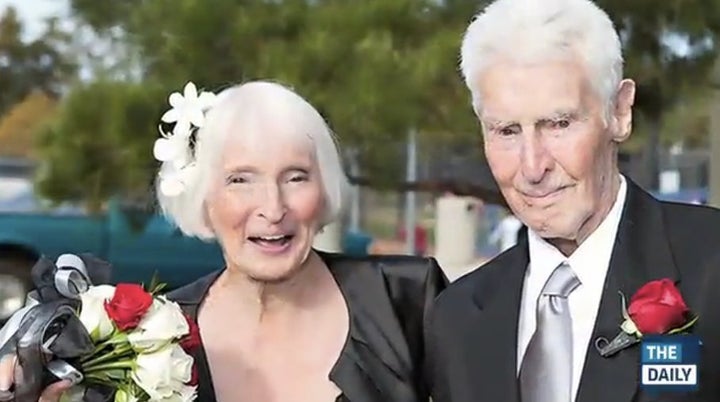 Forrest Lunsway and Rose Pollard are more than your average newly weds.
They're officially the oldest couple to ever tie the knot.
The California couple met almost 30 years ago in 1983 at a senior center dance, according to NewsNet5. They lived 40 miles apart maintained a long-distance relationship for years. Sometimes they could only travel halfway to meet.
Pollard had been married before, and never expected to get married again. So when Lunsway proposed, Pollard gave a unique answer.
"Then he says, 'set the date,'" Pollard told ABC News. "So I thought a minute and I said, 'I'll marry you on your 100th birthday.'"
They plan to apply for a Guinness World record, as they beat the current holders by 82 days, according to the Daily.
Interesting, Lunsway didn't exactly lead the healthiest lifestyle. He smoked a pack-a-day for 27 years, according to the Daily, and regularly drinks whiskey.He even enjoys a bit of fried food.