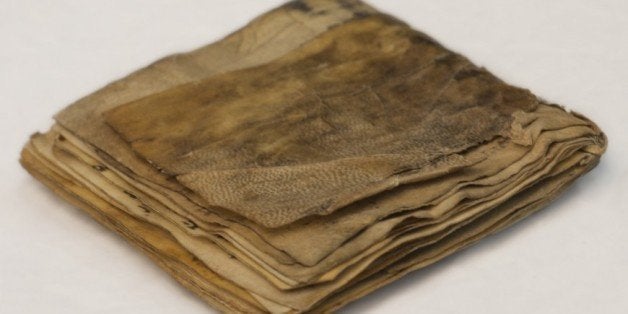 What some scholars believe could be the world's oldest known Jewish prayer book is now part of a private collection founded by an evangelical businessman.
The identification of the very rare prayer book, dated to the ninth century, was announced Sept. 26 by Steve Green, president of the arts and crafts retailer Hobby Lobby. Green facilitates his family's array of biblical texts and artifacts, the Green Collection. The text was purchased from a collector.
Measuring about 11-by-10 centimeters, the 50-page, tan-colored book is written in an archaic form of Hebrew with Babylonian vowel markings, according to the Religion News Service. The fact that that book appears to still have its original binding makes it very special, according to Dr. Jerry Pattengale, director of the Green Collection's research arm, the Green Scholars Initiative.
"It is certainly the earliest copy of such a book that has been known," Pattengale told The Huffington Post.
"This artifact may very well be the earliest connection today's practicing Jews have to the roots of their rabbinic liturgy," Green announced at the Religion Newswriters Association conference, according to Forward. Jewish tradition dictates that holy texts be buried or hidden when they wear out, Green notes, which has led to very few surviving before the 15th century.
The book's codex appears to have been created first, followed by the inside text, Pattengale noted. The inside of the book is broken into six unique sections relating to topics as diverse of the End Times and the Passover Seder. The first of the sections include a set of 100 benedictions, or blessings, that could have been recited by observant Jews of the day.
"This was a liturgical set of prayers, hymns and poems used for various occasions," Pattengale told HuffPost. "The prayer book is really what most of the Jewish community would be in touch with on a daily basis, [creating] a connection between the Bible and their daily worship."
Researchers from the Green Scholars Initiative used carbon-14 dating to ascertain the book's exact age, Pattengale said. The text's origins are more mysterious, however. While the markings imply the text is from the Babylonian region, Pattengale said it may take another year for Green Institute researchers to confirm from which region it came.
FULL IMAGE: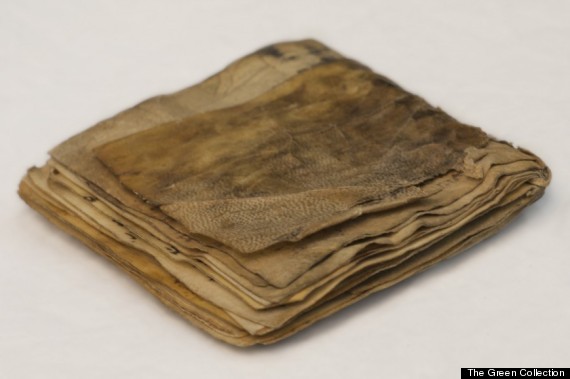 Clarification: A previous version of this article implied that worn out prayer books are often destroyed. In fact, generally prayer books are hidden away or buried when they become damaged or are no longer needed.
CORRECTION: In a previous draft, Steve Green was referred to as the CEO of Hobby Lobby. In fact he is the president, his father David is CEO.
Before You Go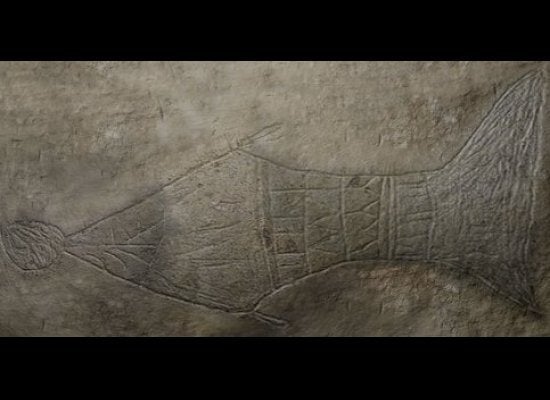 Biblical Archaeology
Popular in the Community