French researchers are flashing their pearly whites after a historic discovery: what's believed to be the oldest pearl in the history of the human world.
Discovered in a grave, the Umm al Quwain pearl — named for the location in the United Arab Emirates where it was found — has been carbon-dated back to the 5500 B.C., during the Neolithic Period, which makes it more than 7,500 years old, Press Trust of India reports. Previously, the oldest known pearl was just over 5,000 years old.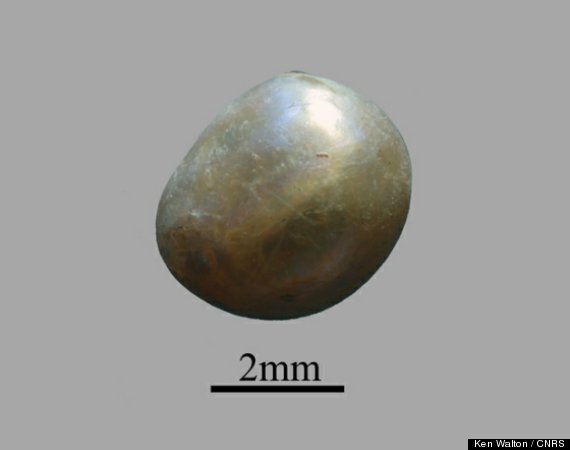 According to Discovery News, the pearl is 0.07 inches in diameter and remains fully intact. Pearls buried with the deceased were typically either half-drilled for a man or fully drilled for a woman, though unpierced pearls were often placed on the deceased's upper lip.
The discovery provides insight into the origins of pearl oyster hunting, suggesting the practice began in Arabia and not in Japan, as researchers originally thought.
Discovery News notes that 101 Neolithic pearls have been unearthed from large pearl oysters over the years.
Related
Popular in the Community