Jeralean Talley, previously listed as the world's oldest living person, has died at the age of 116, according to friends and family.
Longtime friend Michael Kinloch told The Huffington Post that Talley died Wednesday at her home in Inkster, Michigan. Talley had been in the hospital for about a week due to heart problems, but came home over the weekend and spent her last days with her loved ones.
"When she left here, she didn't suffer. She asked the Lord to take her peacefully and he did," Holloway told the paper. "Now she's at peace."
Talley celebrated her 116th birthday on May 23. Multiple parties were held, including one with a large crowd at her church in Inkster. Deeply religious, Talley credited God for her long, healthy life.
"She was a believer in Jesus Christ and she gave him all of the credit for her health, for her longevity and even for just bringing people into her life," said Kinloch, who met Talley through church about 25 years ago. "She lived her life according to what she thought God wanted her to do, and her motto was 'treat people like you want to be treated.'"
The following year, she married Alfred Talley. They were together 52 years before he passed away.
Talley stayed active up until her death, enjoying playing with her great-great grandson. She had a fishing trip planned for this summer with Kinloch and his son Tyler, her godson. She initiated their annual fishing tradition in 1999, when Tyler was six years old.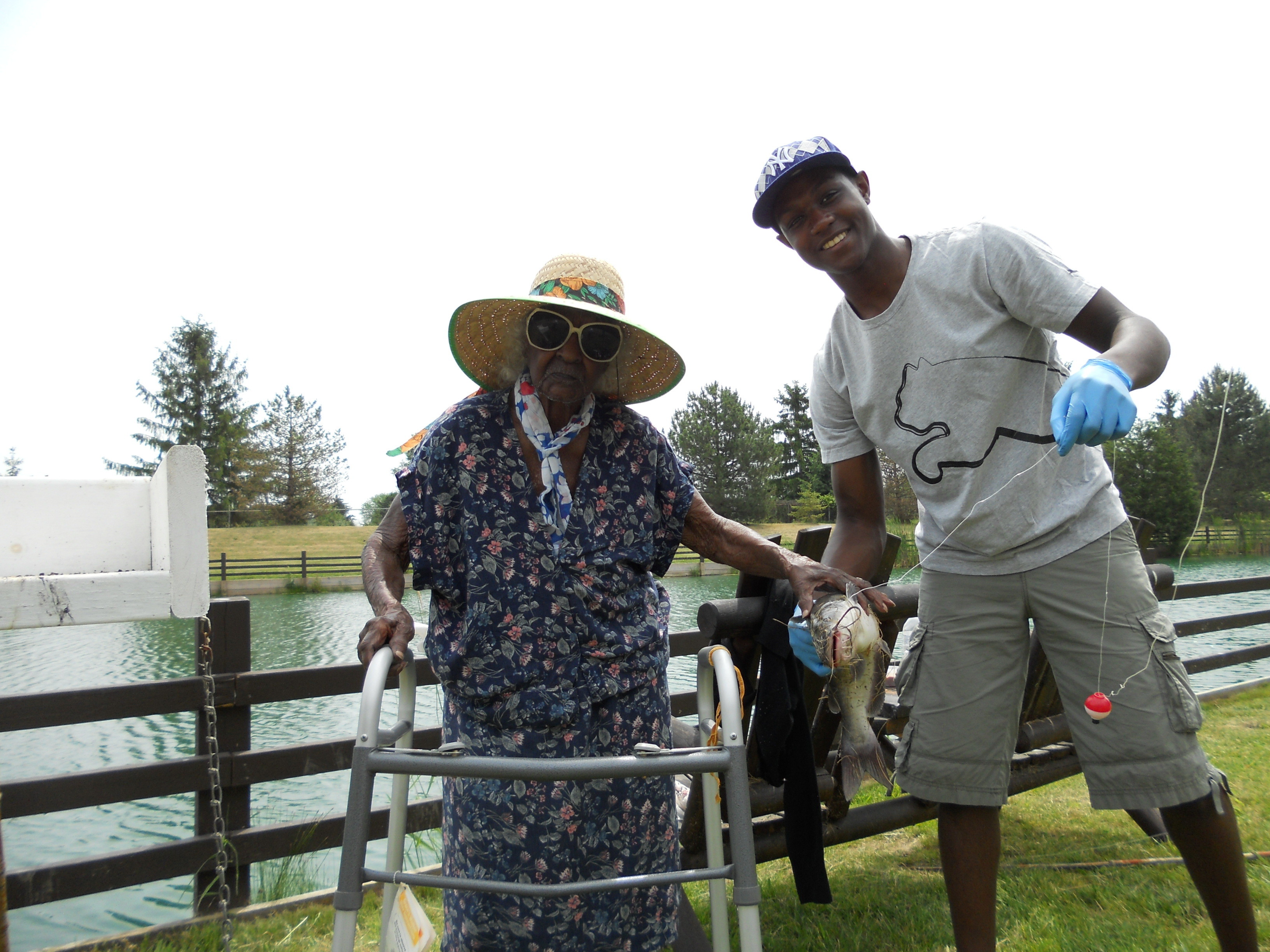 Jeralean Talley, with godson Tyler Kinloch, holds one of seven catfish she caught on June 21 , 2013. Courtesy Michael Kinloch.
"She'd literally bait her own hook," Kinloch said. "That's one of the things I know she really enjoyed."
Kinloch added that Talley still had all her mental faculties up until her death and noted her modesty and independent spirit.
"One of the things she had shared with me awhile ago, even though she's been getting all of this attention, she really didn't think she deserved it," Kinloch said. "She doesn't want people always doing things for her, because if that happens she'll lose [the] ability to do things for herself. She really always wanted to make sure there was something left for her to do."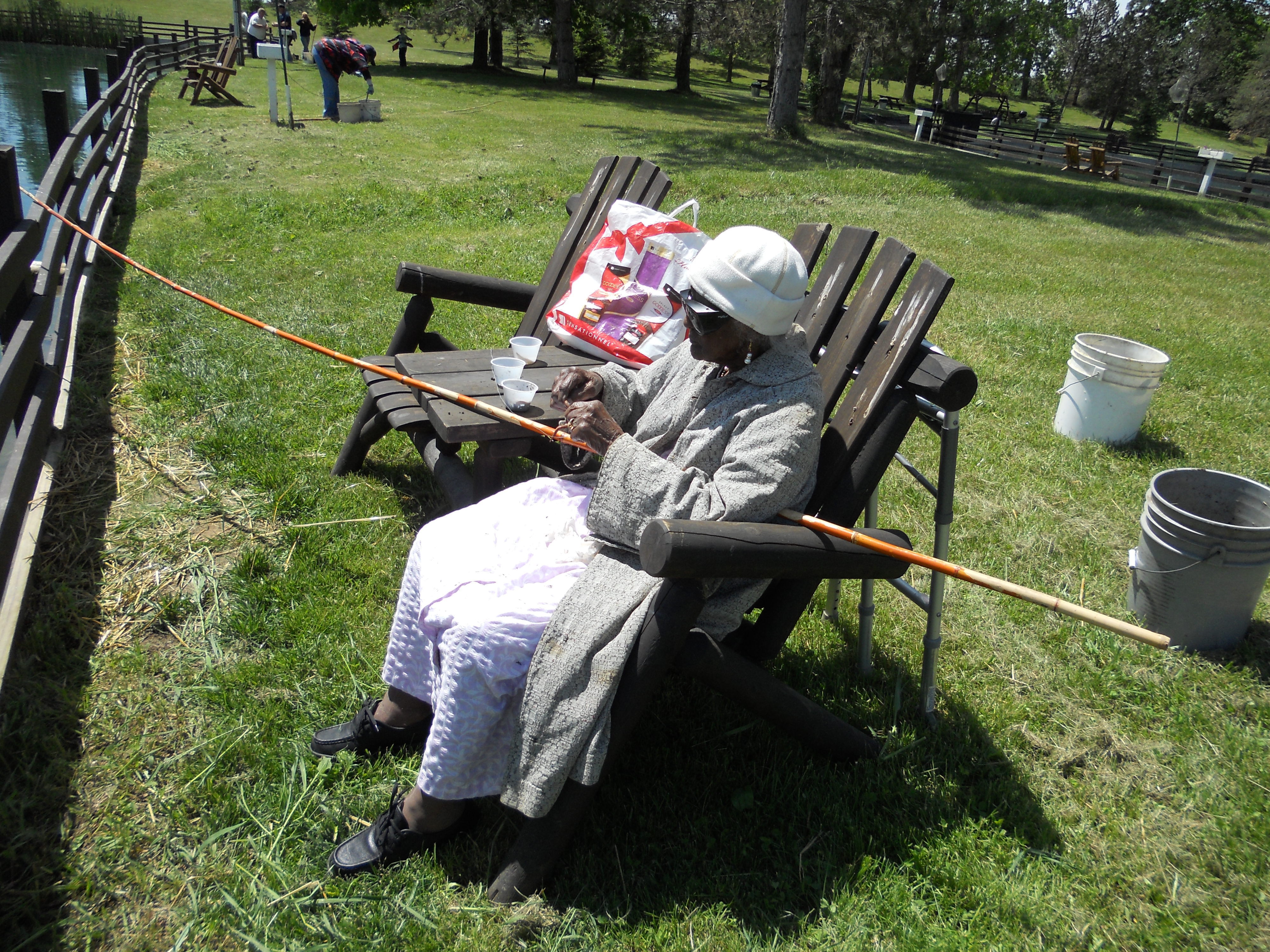 Jeralean Talley puts the bait on her fishing pole, May 25, 2013. Courtesy Michael Kinloch.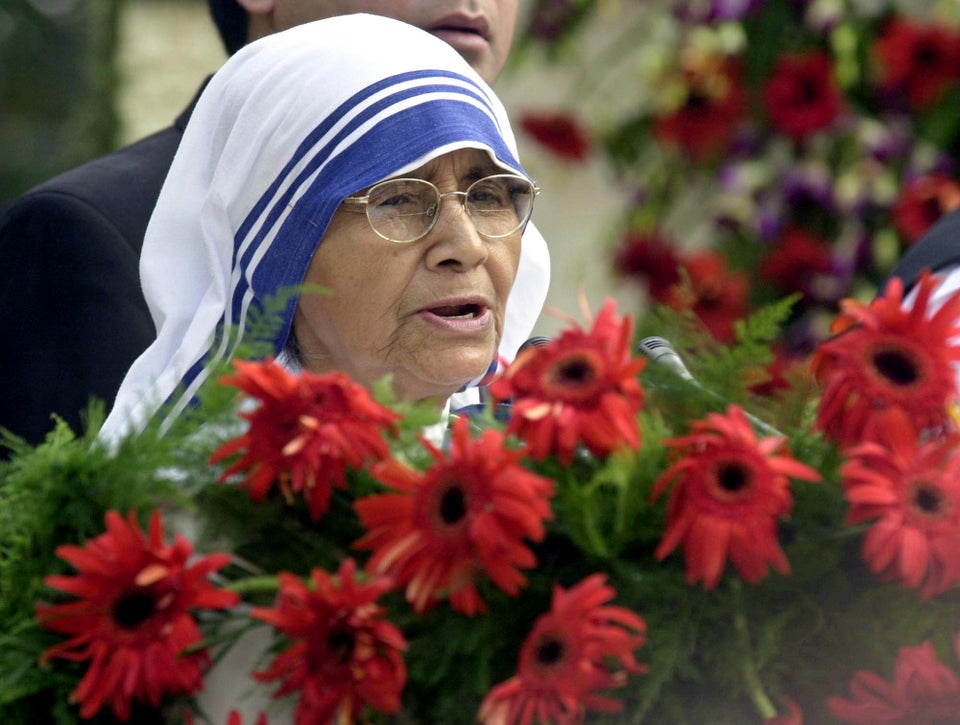 Notable People We've Lost In 2015
Popular in the Community