With summer just around the corner, most of us are panicking at the thought of donning our swimsuits in our post-winter-excess bodies. But not Charles Eugster. At 95, he's the world's fastest 200-meter indoor sprinter in the 95 and up category, and he says age is just something that propels him forward.
"I like to think one can have a beach body at 90," Eugster told HuffPost Live. "I want to turn heads of the sexy 70-year-old girls on the beach." Nice.
He's somewhat of a fitness addict and used to be a rower before he took up running, saying he found it difficult to find rowing partners around his age. Though his racing creds are impressive, Eugster humbly insists he's got much room for improvement.
"I'm not a runner," Eugster told HuffPost Live. "I've just started running less than a year ago." He said he ran his first race with just two weeks of training which he joked was "very poor."
When asked why he started running in his 90s, his answer was simple. "I want to change the world. Our perception of age is completely faulty ... you can start something new at any age."
Eugster said we should only train our bodies harder as we get older.
There goes every excuse you had not to work out today.
Related
Before You Go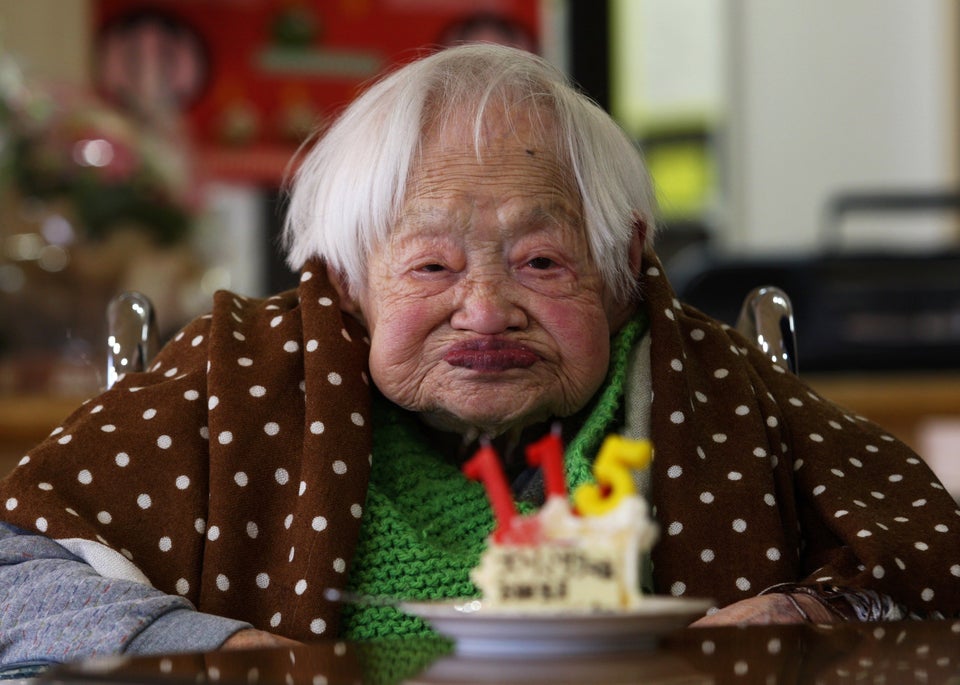 Misao Okawa, The Oldest Person In The World
Popular in the Community