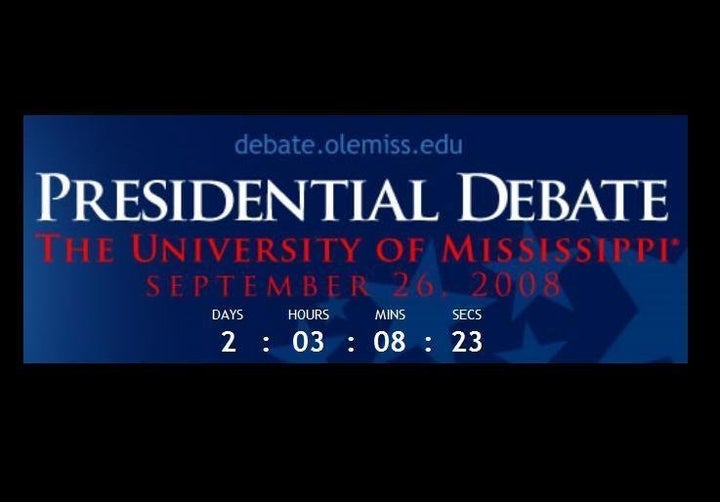 Ironically enough, if John McCain goes through with his threat to skip the foreign policy debate scheduled for this Friday for the sake of prolonging and complicating the ongoing negotiations over the Paulson bailout package, it may end up creating another distressed asset -- the University of Mississippi's investment in Friday's face-off. Officials from Ole Miss told ABC News today that a cancellation would be "devastating" to the University -- and that a postponement might not be possible:
Andrew Mullins, special assistant to University Chancellor Robert Khayat, told ABC News that the Ole Miss campus has been transformed to accommodate the candidates and the press. Road blocks are in place on campus and in the community and the debate television set for the candidates has already been constructed. He said the university has spent roughly five and half million dollars getting ready for the debate.

Mullins also noted that if the Commission on Presidential Debates asks the campus to hold the debate at a later date, he is not sure the university would be able to accommodate them.

"It's huge. You cannot just say that you're not going to do this thing," Mullins said. "I don't have any idea whether we do the debate" at a later date. "[We] probably wouldn't do it."
Popular in the Community