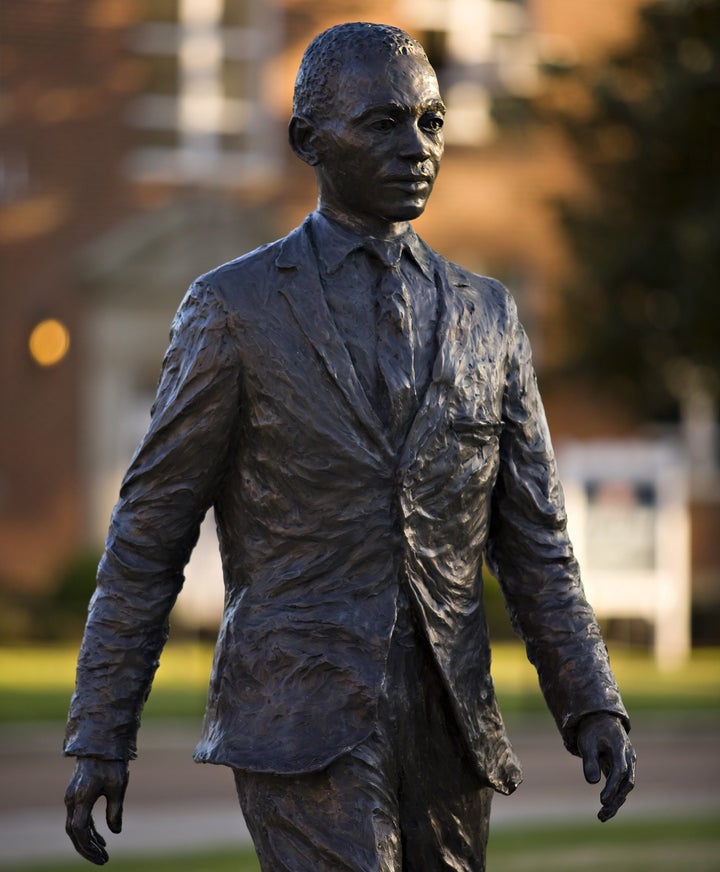 (Reuters) -- A former University of Mississippi student pleaded guilty to a federal civil rights charge on Thursday, admitting to his role in draping a noose around the neck of a statue of the school's first black student, the U.S. Justice Department said.
Austin Reed Edenfield accepted a plea deal charging him with a misdemeanor count of aiding and abetting another person in using the threat of force to intimidate black students and staff at the Oxford, Mississippi school, officials said.
He is the second ex-student and fraternity member to plead guilty in the incident, which occurred in February 2014. Graeme Phillip Harris admitted to a similar charge last year and was sentenced to six months in prison.
Officials said Edenfield, then 19, along with Harris and one other person, hung a noose and a depiction of the Confederate battle flag on a statue of James Meredith, who integrated the school in 1962 amid violent protests and riots.
Edenfield tied the rope around the statue's neck, after Harris was unable to do so, officials said.
An attorney for Edenfield did not immediately respond to a request for comment. Edenfield withdrew from the school after the incident and returned home to Atlanta, the government said.
Edenfield faces up to a year in prison, but the government is recommending probation because of his assistance in the case involving Harris, said Chad Lamar, assistant U.S. attorney in the Northern District of Mississippi.
Harris is serving his sentence in a low-security prison in Butner, North Carolina and is due to be released in July, according to federal prison records.
(Reporting by Letitia Stein; Editing by Steve Orlofsky)
Popular in the Community