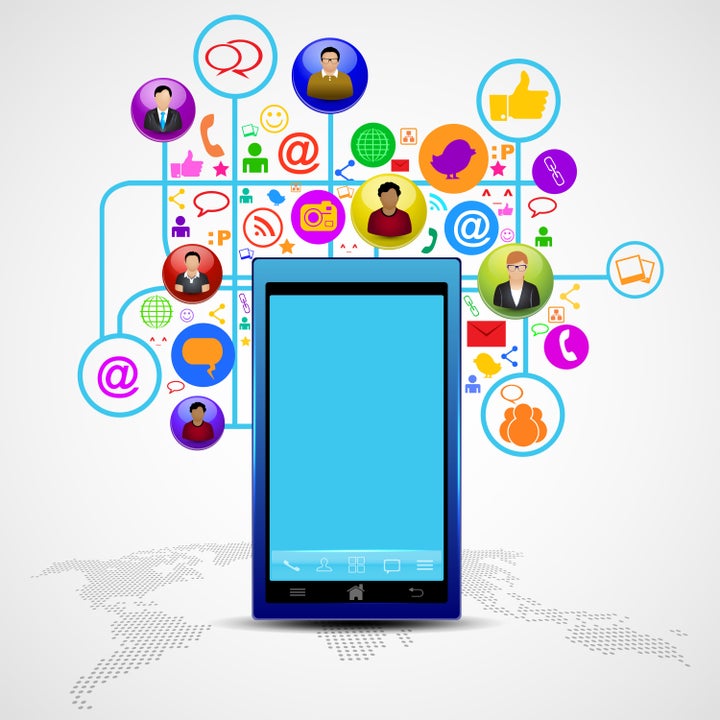 PC Magazine recently named SEMrush as one of the best SEO tools of 2017. Oleg Shchegolev and Dmitri Melnikov co-founded SEMrush nine years ago. They started out as a small group of SEO and IT specialists united by a single mission — to make online competition fair and transparent, with equal opportunities for everyone.
SEMrush rapidly grew as a bootstrapped SEO company fuelled with people who are passionate about marketing, teamwork, agile culture and love working in a horizontal structure. Although they declined to share total revenue, their annual growth rate is 80 percent. They have 400 employees in four offices around the world, including Philadelphia (U.S. headquarters), and three more in the Czech Republic, Cyprus and Russia. In 2016, they celebrated 1 million users, with clients in more than 100 countries. SEMrush is working toward a goal to have customers all around the world.
In this interview, Shchegolev shares his entrepreneurial journey, tips for building a successful global business, and the company's role in helping to fill a skills gap that traditional universities typically leave behind.
Oleg, influencer marketing is growing rapidly in 2017. Who were the influencers you looked up to nine years ago when you started SEMrush and why?
Nine years ago, we were just two enthusiastic SEO nerds who started building a tool for ourselves. Of course, we thought that it might someday become a product for the market, but we never expected it to grow into such a big IT company with several offices and so many employees. Our dream was quite mundane.
We were more interested in industry developments and new technologies. One day we just said, "Let's create a tool that can help us identify SEO trends and the best industry practices!" That was the very beginning. Then we shared our first findings with our friends and some local influencers. We wanted to get their honest feedback on data and the results our new tool was providing. We approached them with something simple: "Look, we are noticing that traffic to this website is rapidly growing, do you know why?" We didn't want to sell our data or our new tool; we just wanted to know their thoughts. And this is how our relationships with influencers started slowly developing. At that time, we only knew the names of a few international SEO experts.
However, more people became curious about our tool, started to use it daily, and talked about it on the market. So, it was by word-of-mouth that made our tool well known and helped to build our community. Our influencers became essential to our brand's growth.
How do you maintain a competitive advantage in a crowded market?
When someone asks me about SEMrush, the first thing I think about is our people. We have a flat structure and give our employees maximum freedom to unleash their creativity. It is impossible to be creative under a yoke. When we hire, we only look for people who are passionate about their jobs and are constantly ready to try new approaches to what they do.
We don't have KPIs; we try to increase our effectiveness through transparency and mutual public commitment. We value 360-degree feedback. We grow our employees into servant-leaders; people who put their teams first and themselves second. This strategy gives us a competitive advantage in the market. Only by giving freedom to people who love their job can you achieve great results.
Was there ever a time when you listened to your intuition when making a critical business decision in spite of data or evidence supporting a different direction? If so, what was the result?
I always follow my desires. The clear understanding of your own desire is more robust than simply following intuition. To me, desire is the highest level of intuition. Some people follow desires unconsciously; I try to do it deliberately. The critical decisions I make are always based on the question, "Do I really want to do it?" I'm also interested in sub-personalities and the Karpman Drama Triangle; these things help so I can listen to myself carefully.
What do you feel is the major difference between entrepreneurs and those who work for others? How has it changed your life?
I would compare entrepreneurs to children. They're not afraid to experiment and create new things. As a child, everyone is an entrepreneur, but then something happens to many children. Some of them lose their sense of unlimited possibilities and their ability to think outside the box due to school, friends or parents. Talking about myself, I had a chance to grow in a creative environment; I had freedom to experiment. On top of that, I worked very hard. I feel the culture that we've built at SEMrush gives us the opportunity to create entrepreneurs in our company.
What three pieces of advice would you give to college students who want to become entrepreneurs?
I treat advice with a grain of salt. You're an entrepreneur – I'm an entrepreneur. A particular strategy may not work for your company, but that doesn't mean that it won't work for mine. And, there are countless stories that prove this theory. My piece of advice is to think with your own head because every company is different. It's more important to build the DNA of your business and then believe in it and defend it. Many solutions might work for one business but will never work for your company. Every company has an entirely different DNA.
The second thing I would say to a future entrepreneur is about greed. Don't be afraid of being greedy. Don't be greedy for money; be hungry for changes, evolution, and development. "I want to make it even better," that's what I say to myself, and that's what fuels my desire to work hard.
And the last thing — there is a story about survivorship bias from the Second World War that runs parallel to running a business. Researchers were helping the American Navy find a solution for minimizing bomber losses to enemy fire. They decided to analyze the damage done to the aircraft that had returned from missions and had then recommended that armor should be added to the areas that showed the most damage. The statistician, Abraham Wald, realized that it was wrong to only look at the damage done to the aircraft as those aircraft managed to return home, unlike the ones that were shot down in action. He proposed to reinforce the areas where the returning aircraft were unscathed since those were the areas that, if hit, would cause the plane to be lost.
It's the same in business. Don't make a mistake by only looking up at companies that have succeeded. Look at the enterprises that are dying and try to understand why it is happening to them and what you can do to avoid their failure.
Many experts in this field believe that we should integrate SEO as part of a digital marketing degree in college. What are your thoughts on this subject?
The days have passed when SEO should be considered as a separate marketing entity. It doesn't make sense to learn SEO separately from other marketing activities, and sometimes it is even impossible to do so. Today, lack of SEO knowledge equals basic illiteracy for any professional marketer.
LinkedIn recently released their annual list of skills global employers need most in candidates. From 2015-2017, SEO/SEM placed in the top 10 most-needed skills by employers. Can you give us a snapshot of your education client?
SEO and SEM are distinct skills marketing specialists need to have to be successful. At SEMrush, our tool isn't solely focused on SEO/SEM data. We try to educate our clients and collaborators working in SEO schools. We teach them how to complement SEO knowledge with other marketing skills.
Also, we are always open for training sessions, and collaboration with influencers in our niche. We provide webinars about different SEO topics, and most clients take advantage of our courses. Also, we work with a lot of SEO schools and universities, educating students who use our toolkit in their daily work. Professors and teachers collaborate with us, too. At this time, more than 110 schools and universities worldwide work with our program offerings.
You've made multiple updates to SEMrush this year. Please share those with us.
2016 was one of the most productive years for SEMrush, especially for product development. We added ten new tools and launched 100 major updates — all inspired by our customer feedback. It was time to focus on building an all-in-one marketing toolkit that every digital marketing professional will find useful, whether you are an SEO specialist, a content creator, a PR manager or an SMM Guru. For example, we introduced a new backlink audit, along with content and brand monitoring tools. However, we know that many of our users love us for our keyword research capabilities. Throughout 2016, we've been working on expanding our current database and adding 89 new keyword databases.
Click here to learn more.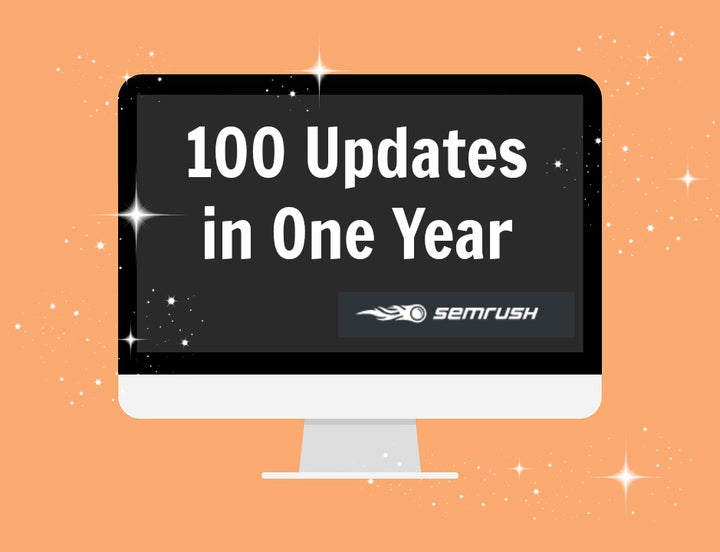 What is on the horizon for the remainder of 2017?
We're working on more exciting updates this year. We could not develop these updates without the people who contribute to SEMrush. As we grow, quite often, a developer or another team member comes up with an initiative to build an entirely new tool. He or she creates a whole new team and becomes a process leader, and that is how we work. A creative spirit fuels us, and we offer everyone the opportunity to become an internal entrepreneur at SEMrush.
Do you have any special tips you'd like to share with our readers?
If you run your own business think not only about expertise or money, take a look at people with whom you work, trust and believe in them. We put in hearts and souls-that's the way we work and the way we created our product. There's one truly unique thing about SEMrush – our people.
Oleg Shchegolev and Dmitri Melnikov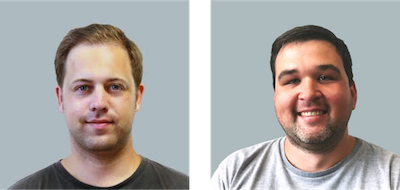 Popular in the Community