Polish-born, Brooklyn-based crochet master Olek is known for her delightful crocheted graffiti, brightening up New York's urban streets via crocheted baby strollers, bulls and motorbikes. Her newest project shows Olek's crochet renegade style works just as well in tropical settings as industrial.
Olek travelled to Sao Paulo, Brazil, but Judging by the final product, it looks like she did not have time for much lounging. She worked with a team of "crocheteiros" for several weeks to create "Crocheted Jacaréa," a massive alligator playground. Designed by Marcia Maria Benevento, the playground is completely covered in North Carolina acrylic yarn and Brazilian ribbons. The piece, which we found on designboom, will be part of the SESC Arts Show 2012, from July 19-29.
Check out the images below, courtesy of LOST ART. Don't you wish all alligators were this comfortable and cuddly?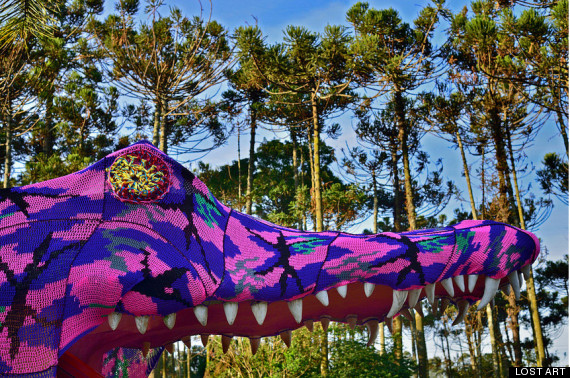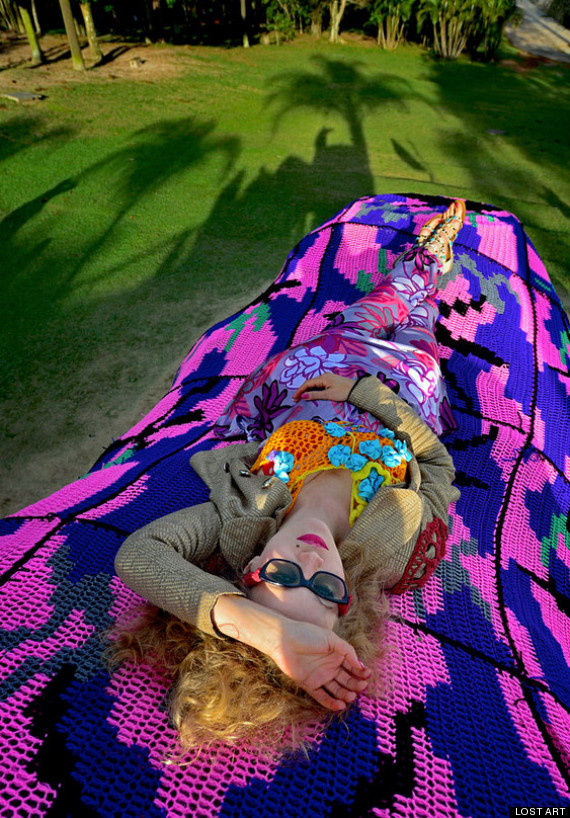 Popular in the Community