How do we know that yarn-bombing artist Olek has arrived in Washington, D.C. for her exhibit at the Smithsonian Museum? Because a 12-foot statue of Albert Einstein has been dressed in one of her signature crocheted creations. Sitting on the grounds of the National Academy of Sciences, Mr. Einstein received a camouflage make-over from the Polish-born, New York-based artist, who sewed the statue's suit on-site.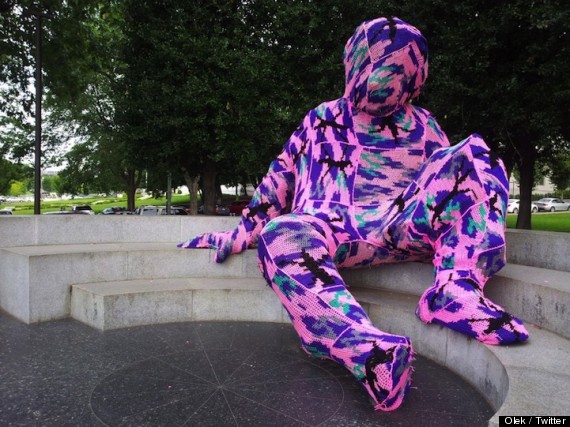 Image via Olek / Twitter
Olek is in DC for the "40 Under 40: Craft Futures" exhibit at the Smithsonian American Art Museum. But true to her crocheted-graffiti roots, she ventured outside of the museum to give Washington a taste of her talents. That is, if you were quick enough to catch it before the yarn was removed from the Einstein statue a few hours after.
Check out images of Olek's crafty ode to Albert Einstein in the slideshow below and let us know what you think in the comments section: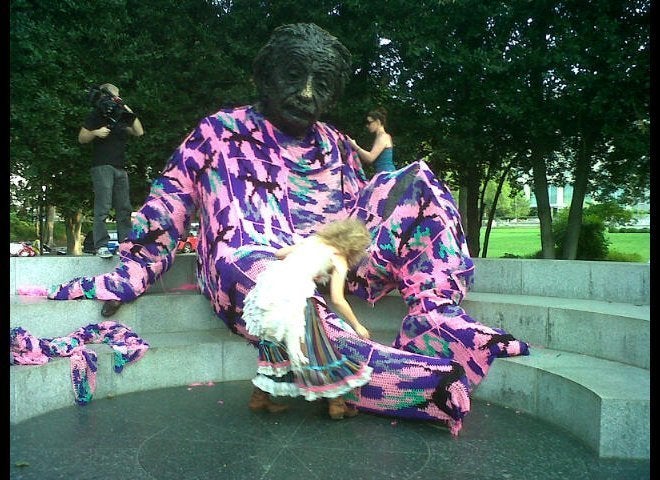 Olek Meets Einstein
Popular in the Community