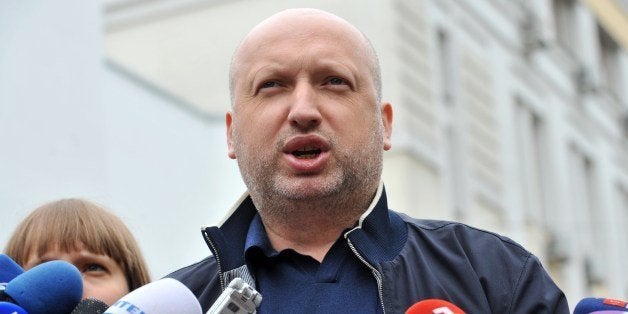 After months of violent protests, Ukraine had a whirlwind weekend that set the country on a course that could dramatically change its future in the coming years.
In the meantime, Oleksandr Turchynov, a pastor and Tymoshenko's right hand man, was elected interim president until May 25.
Perhaps most interesting, though, is that unlike the predominantly Orthodox and Catholic Ukraine, Turchynov is a Baptist pastor. He may be in the minority, but he is by no means alone.
Our brother in Christ and minister of one of the Kiev Baptist Churches Dr. Oleksandr Turchynov, a leading opposition lawmaker, was elected Speaker of parliament... During all these days of protests and confrontations the Christian community in Ukraine has been the light and the salt for both parties. The doctors, nurses, cooks, students and other Christian groups have been helping whenever there was a need. This situation caused the churches and even denominations get united in prayers and fasting for the peace and God's intervention. People started crying out to God and even the TV media spoke about the role of the church and quoted Scriptures... What Ukraine needs is not just a change of people in authority but a change of the system and the relationship of the authorities to ordinary citizens. Ukraine needs love, mercy and forgiveness. Ukraine needs Christ!
The EBF may be right in marking this as a turning point in Ukraine's religious landscape. Impeached President Viktor Yanukovych hailed from the Ukrainian Orthodox church, but in the last turbulent months the church has distanced itself from Yanukovych's government.