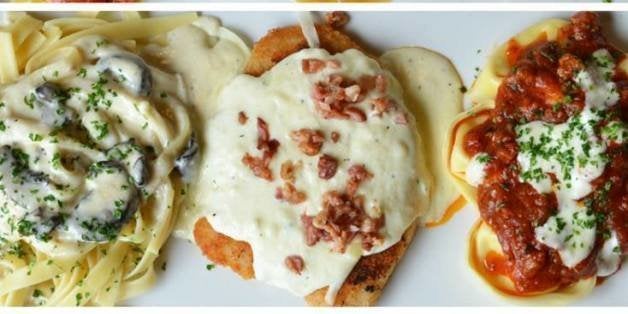 The restaurant's new Buy One, Take One promotion provides guests with two entrées intended to last for two meals (go four times, and it'll kind of be like an Olive Garden Hanukkah).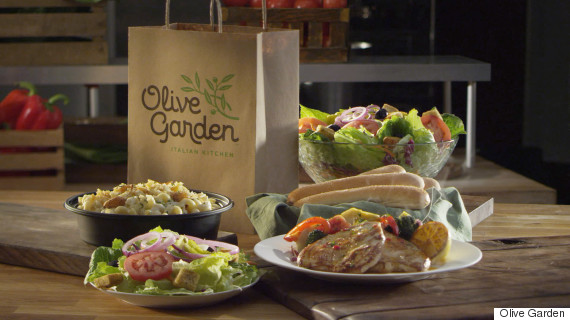 Diners can select one of seven featured menu items (see below), which are served with unlimited bread sticks (haaay!) and a choice of soup or salad. When their plates are clean, guests are entitled to take home an additional meal from a list of four entrées (see below), which Olive Garden will package in to-go containers. According to the chain's press release, the second meal is intended to be enjoyed "around the table" at home.
"Whether you're dining with us in our restaurant, or enjoying your second meal at home, Buy One, Take One makes it easy for families to spend quality time together," Jose Duenas, executive vice president of marketing for the restaurant, said in a statement.
However you decide to use or abuse the Buy One, Take One deal, Olive Garden's sentiments are nice, and starting at $12.99, could really help a person eat well on a budget. The promotion runs through April 12, 2015, so carbo-load while you still can.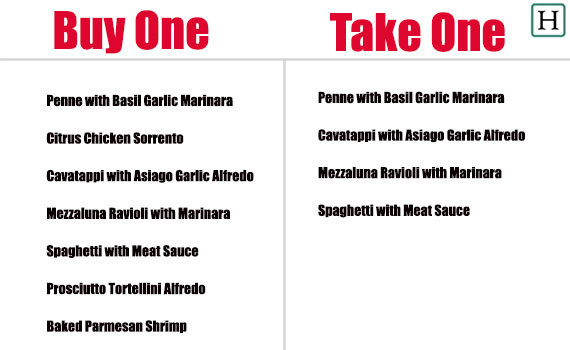 Related
Before You Go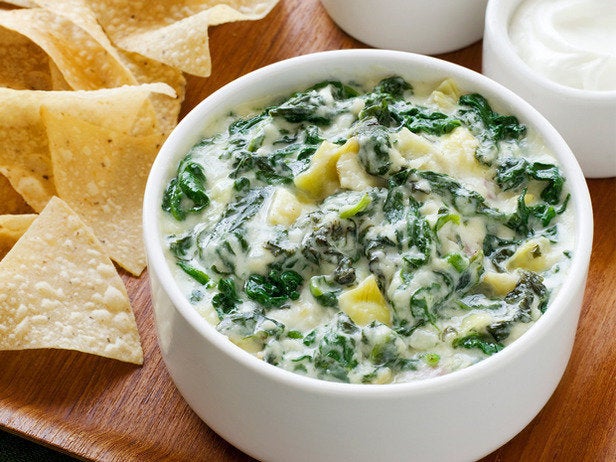 Olive Garden Items You Won't Find In Italy