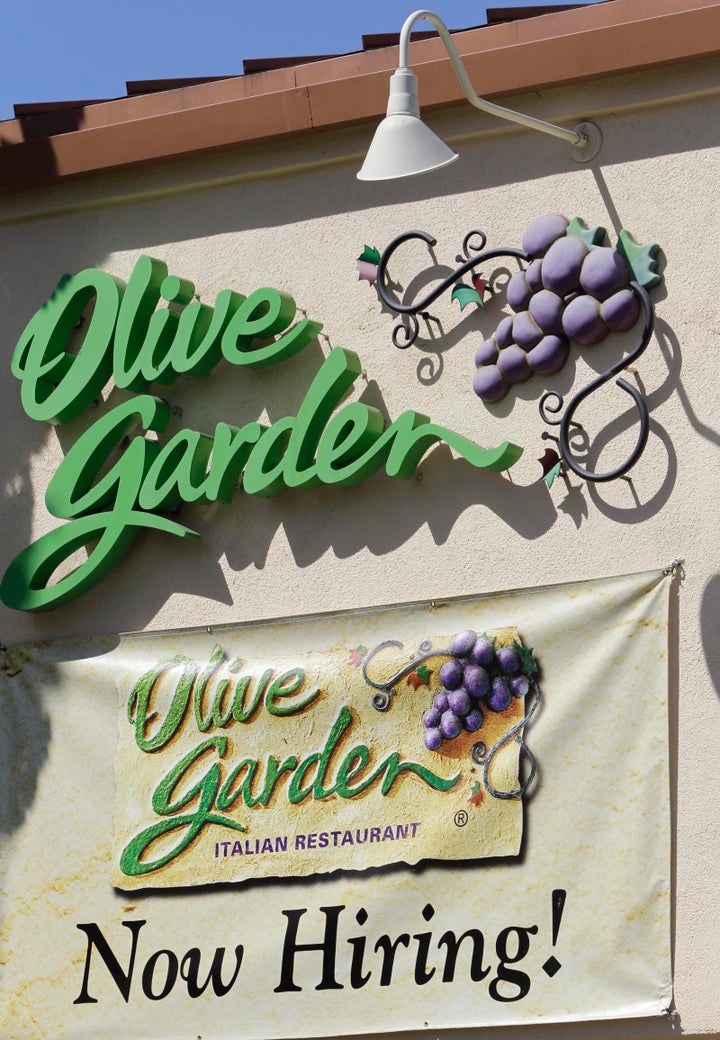 The Wall Street Journal has a great article by Sara Nassauer about struggles several chain restaurants face when trying to find the balance of offering familiar versus adventurous cuisine. While gnocchi may be considered a commonplace Italian food to many, to some Olive Garden diners it is way too foreign. Nassauer explains:
Customers didn't order the doughy potato pasta in a red wine marinara sauce, or in a Parmesan cream sauce. The dishes failed these field tests until chefs at the company's Orlando, Fla., headquarters tried gnocchi in chicken soup, billed as a "traditional Italian dumpling." Sales took off.
While gourmands (and frankly, most of the HuffPost Food staff) might be somewhat aghast at the idea of combining gnocchi and chicken soup, there is something to be said about introducing unfamiliar ingredients in a familiar way. In years of testing, Olive Garden diners found pesto to be "too green" and capers "too unexpected." John Caron, president of Olive Garden, admits that on the flip side, the chain can't only offer "cheesy, chickeny things and pastay things," because such dishes may alienate customers with more advanced palates.
So what is the unlimited breadstick chain to do? With lagging sales resulting in an "identity crisis," according to the Los Angeles Times, there certainly are some adjustments needed. Still, the chain has made some positive headlines recently after teaming up with Michelle Obama to cut the sodium and calorie counts in its meals.
A quick glance at the online menu advertises a new limited time only dish, Baked Pasta Romana with Chicken. It is described as "Baked layers of ruffled lasagnette pasta and fontina-asiago cheese sauce with pan-seared chicken." Fits in well with that cheese/chicken/pasta combo the chain is trying to "avoid."
Check out the Journal's accompanying video below.