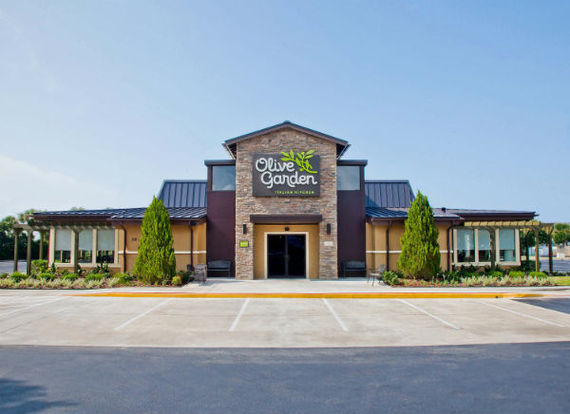 Imagine an online offer for a restaurant chain that is so tempting it sells out in one second. That actually happened with the return of the Olive Garden's Never Ending Pasta Pass.
The original Never-Ending Pasta Pass in 2014 was so popular that it crashed Olive Garden's website, and the passes sold out within 45 minutes. This time, with improved website capabilities, the passes sold out in one second after going on sale September 17th, 2015.
What makes this deal so popular?
For one thing, it is a spectacular deal for regular patrons of the Olive Garden. In essence, it is the Never-Ending Pasta Bowl extended over multiple visits for a limited period of time -- unlimited pasta bowls spread out over seven weeks.
There are two types of Never Ending Pasta Passes.
For $100, the Individual Pass entitles the pass holder to unlimited bowls of pasta, salad or soup, and Coke-branded soft drinks over a seven-week period (October 5th through November 22nd). The average individual would only have to eat at the Olive Garden eight or nine times to get their money's worth. Other dining guests do not receive the offer and are rung up on separate tickets, but they do receive free soft drinks. The Family Pass costs $300 and entitles the pass holder plus three guests to the same deal -- an even more economical option for families. Even gluten-free pasta is included in the deal.
You can even redeem your pass for take-out meals up to two times per day, but in that case, you will only receive one pasta portion per person along with breadsticks, soup or salad, and a soft drink. Drinks aside from Coke-branded soft drinks or unflavored iced tea are not included in the Never Ending Pasta Pass, nor are gratuities.
It's possible to dine multiple times a week and save hundreds of dollars over the course of seven weeks -- although you may need to buy a new wardrobe after realizing that your clothes do not fit anymore -- so it is no surprise that the passes are popular. It is also no surprise that the supply is limited. Only 1,000 of each type of pass were created.
The lucky few who purchased a pass receive their pass in the mail as a personalized, non-transferable card to be presented upon ordering. As with any scarce and valuable item, Pasta Passes show up on eBay or Craigslist periodically. However, if you choose to buy one anywhere outside the Olive Garden website, you do so at your own risk. Olive Garden reserves the right to check identification. If you cannot produce ID, the restaurant may not allow you to redeem the pass.
If your mouse was not fast enough or you did not even know about the promotion until it was too late, this year there are other chances to win Pasta Passes by following the Olive Garden on social media. Their Facebook, Twitter, and Instagram accounts all offer chances to win. The addresses, along with other frequently asked questions about the Pasta Pass promotion, may be found here.
In the worst case, you can still get the regular deal on the Never Ending Pasta Bowl at your local Olive Garden and sharpen your mouse-clicking skills for a potential promotion in 2016. It would not be surprising to see a third annual Pasta Pass promotion given the success of the previous two. Meanwhile, take solace in the fact that you can still eat at the Olive Garden as a periodic treat, and that your clothes still fit.
Calling all HuffPost superfans!
Sign up for membership to become a founding member and help shape HuffPost's next chapter