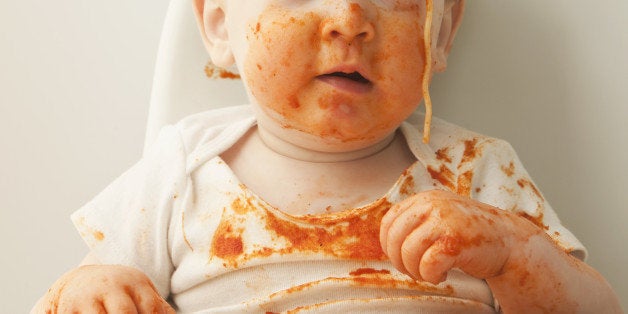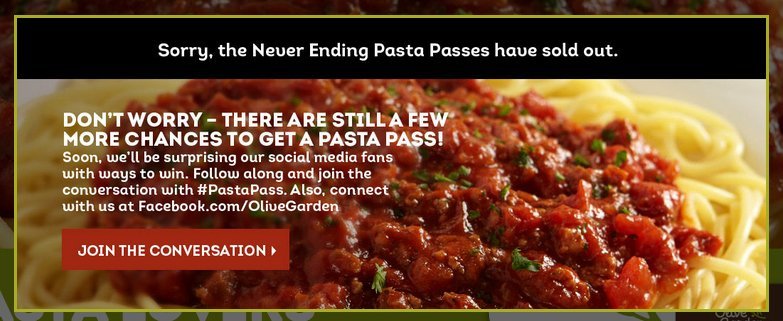 It also appears some of the people who successfully obtained the passes immediately put them up on eBay. And yes, people are actually bidding more than the original $100 for the right to one.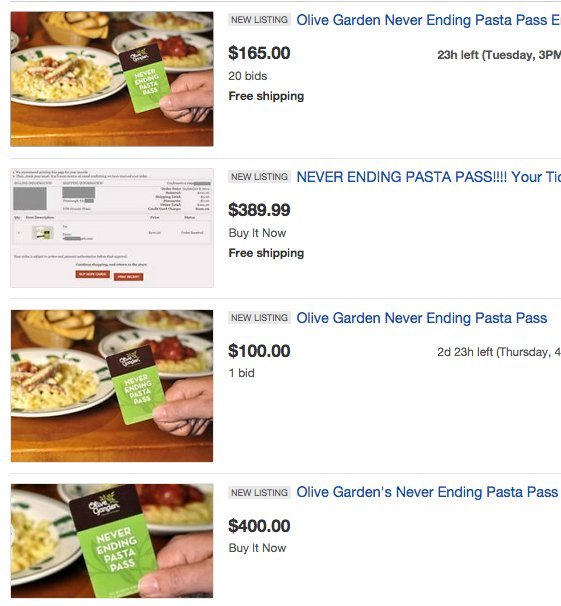 If you're upset you missed out on the deal, you can rest assured: Olive Garden plans on giving out more passes in the future.
Previously: You can stop that summer diet immediately: swimsuit season is over and Olive Garden is offering unlimited pasta for seven whole weeks.

Starting Monday at 3 p.m. EST, the Italian food chain will start selling its new "Never Ending Pasta Pass," an unprecedented marketing ploy that may help ensure America's obesity rate never plummets: for $100, customers can order unlimited pasta dishes and unlimited Coca-Cola drinks for nearly two months.
Imagine slurping down endless fettuccine drenched in thick Alfredo sauce, or twirling strands of angel hair topped with shrimp scampi fritta as you laugh to yourself, "I'll have what I'm having."
You'll have to act fast: only 1,000 of the passes will be sold before the promotion begins on September 22.
This is what one looks like:
Appropriately, the Internet is both disgusted and elated by the new deal:
The deal runs alongside Olive Garden's annual -- yet sadly single-meal -- $9.99 "Never Ending Pasta Bowl" promotion. There's just one caveat, though: you can't share your Pasta Pass pasta, which seems to directly contradict the restaurant chain's motto, "When you're here, you're family." Families share, Olive Garden!
Executive vice president of marketing Jay Spenchian said in statement that last year the company served more than 13 million bowls of pasta during its usual "Never Ending Pasta Bowl" promotion.
"We're excited to celebrate pasta superfans with our limited edition Pasta Pass, which brings even more value and excitement to our guests' Never Ending Pasta Bowl' experiences," he added.
If pasta isn't your thing, competitor TGI Friday's is running an "Endless Appetizers" promotion -- "for just $10, your choice of appetizer never stops coming," the chain says.
Related
Before You Go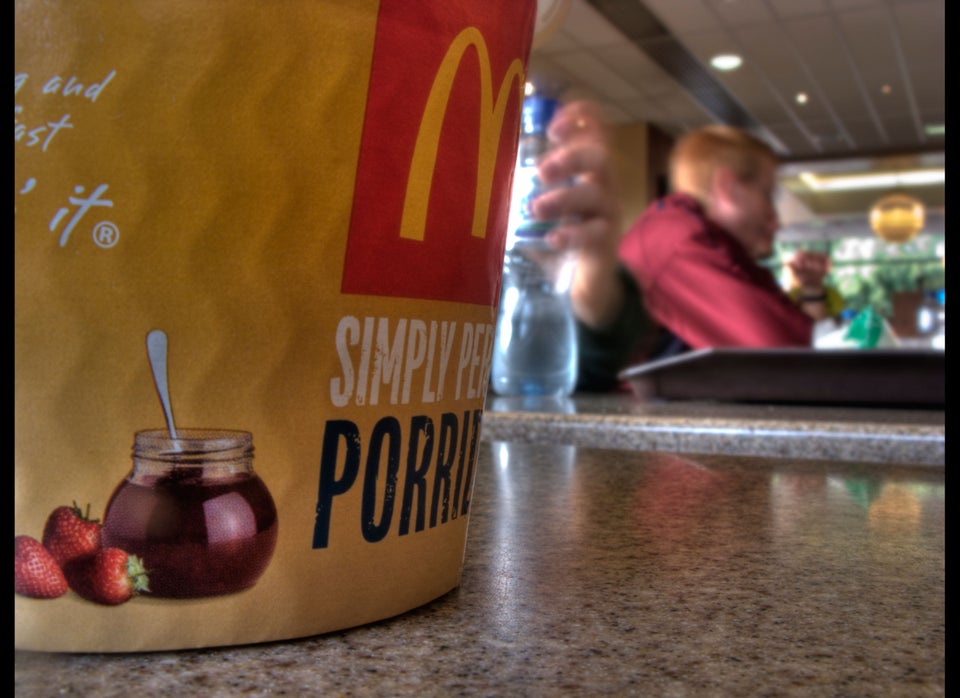 Fast-Food Breakfast Offenders
Popular in the Community